Travel like a local. Off the beaten path. Authentic encounters. Whatever buzzy lingo you prefer, according to today's conventional travel wisdom, everyone wants "experiences" instead of classic tourist attractions. But is that really the case?
By Douglas Quinby, Arival
Conventional travel wisdom says travellers are forgoing classic tourist attractions for authentic or alternative "experiences". They are looking for activities that connect them more deeply with local culture and people than, say, a climb up the Eiffel Tower. However, there's been all too much hype around the demand for new local experiences. This is partly because of Airbnb and its launch of Airbnb Experiences. We at Arival wondered just how much of this was simply hype, and how much was a real trend.
Looking beyond the hype
We decided to look at available online data to get a general sense of traveller demand. Travel Appeal is a travel technology and analytics company based in Italy. We asked them to pull review data from 2017-2019 of the tour, experience and attraction listings for Paris, France from four major travel websites. These were Airbnb, Expedia, GetYourGuide and TripAdvisor. Our hypothesis is simple: The volume of reviews is directionally indicative of demand. Consequently, we could identify whether attractions or experiences are more popular by analyzing the volume of reviews for the different types of listings.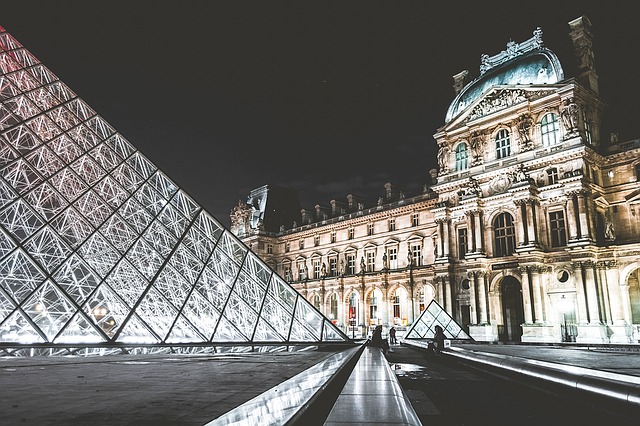 We separated the listings into two groups: 1) tours, activities and experiences 2) attractions There are approximately 3,800 listings in total for the first group of tours, activities and experiences across all four websites, and hundreds of attraction listings. The first group of 3,800 listings had a total of 62,500 reviews over the two-year period.
Classic favourites
Then we looked at attractions. The result was striking. We didn't even need to look beyond the three top attractions in Paris: the Eiffel Tower, Notre Dame and the Louvre. Those top three attractions alone had 75,500 reviews over the same time period.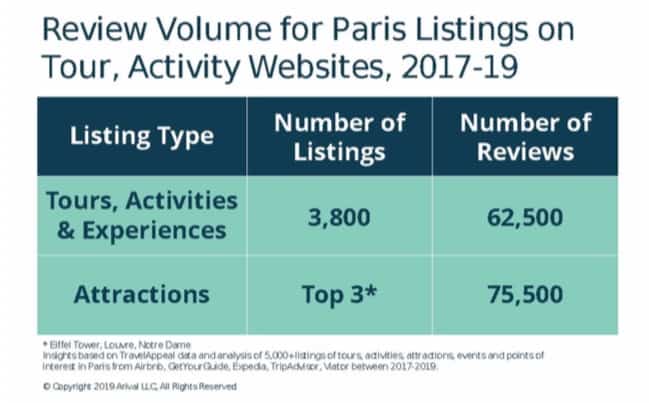 What's the key lesson? Major attractions, including classic tourist attractions, continue to drive tourism. They remain far more popular than activities or experiences. However, it's hardly that simple. Yes, there is indeed something to the "experiences" trend.
Click here to get the full story, data and analysis from the research deck, freely available at Arival.travel.