Osaka has officially launched its RFC process after confirming that it will accept operator proposals to develop a new theme park and integrated resort (IR).
The news came via an announcement on behalf of Osaka prefecture and the Osaka city government, by their jointly-run IR promotion bureau.
The planned site is 49 hectares on the northwestern section of the artificial island of Yumeshima, which is also where the 2025 Osaka-Kansai World Expo will take place.
Under the Osaka RFC requirements, a submission should include a number of core attributes – convention capacity, exhibition space, an attraction to promote Japan and its culture, ability to function as a tourism gateway to other parts of the country, and a large-scale hotel.
The conditions required of operators include developing an international conference centre with a capacity of more than 6,000 guests and hotel facilities with more than 3,000 rooms.
Respondents to Osaka's RFC must also outline countermeasures to gambling addiction and plans to ensure public safety.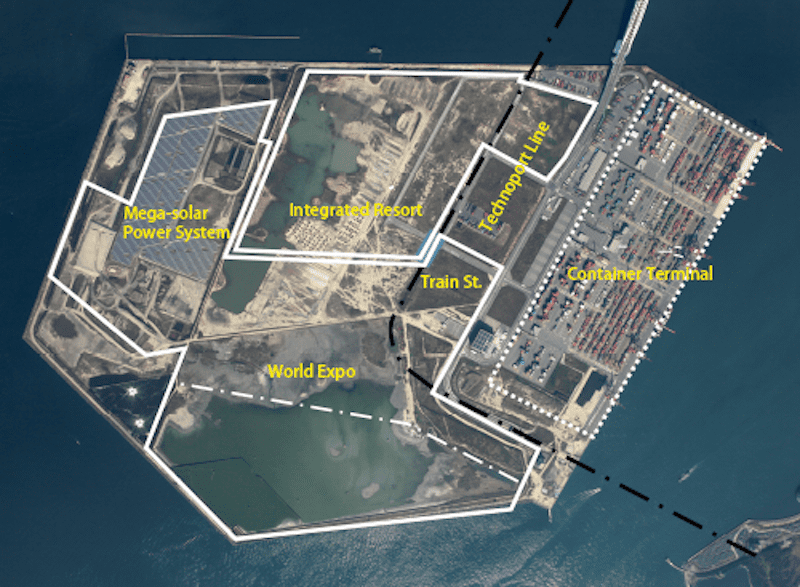 The deadline for operators to confirm their RFC participation is May 24, 2019. The deadline for submissions is expected to be in August, and the recruitment process is scheduled for autumn.
The national government is expected to establish its Fundamental Policy for IR facilities this summer. Once the Fundamental Policy is available, Osaka will finalise its facilities plan with the chosen operator and submit a formal application to the central government.
Ichiro Matsui, Mayor of Osaka, previously spoke about Yumeshima as the location for both Expo and an Osaka IR, which he wants open for business in 2024.
In July 2018, Japan legalised gambling resorts after nearly 20 years of debate. The new casino law will allow integrated resorts, offering casinos alongside hotels, conference facilities and other forms of entertainment.
Three IR licences available in Japan
Osaka is a leading candidate for one of the three IR licenses available in the first phase, alongside Yokohama and Tomakomai.
According to the IR Fundamentals Plan announced in February, the prefecture and city government plan to invest JPY930 billion (US$8.3 billion) in total.
Image: YouTube