D-BOX Technologies, a world leader in immersive motion entertainment experiences, has announced that its immersive technology will be enhancing a range of new Hollywood titles, including Star Wars: The Rise of Skywalker.
D-Box Technologies is finishing a successful 2019 with an impressive list of blockbuster movies, including the eagerly awaited final instalment in the epic Star Wars saga, The Rise of Skywalker. Record sales are expected for the latest release in the much-loved franchise over the Christmas period.
There are almost 200 D-BOX screens across 130 locations in the US, and many of these are now selling advance tickets for Star Wars: The Rise of Skywalker. Operators are driving record sales by offering the immersive D-BOX experience on around 3100 showtimes in the first week alone.
Total immersion
More audiences are choosing enhanced options when visiting the cinema. As part of the D-BOX experience, the seat movement is synchronised with the action as it unfolds, meaning that audiences are truly immersed in story. It is an ideal choice for a wide range of genres, from thrilling action titles to fun family favourites.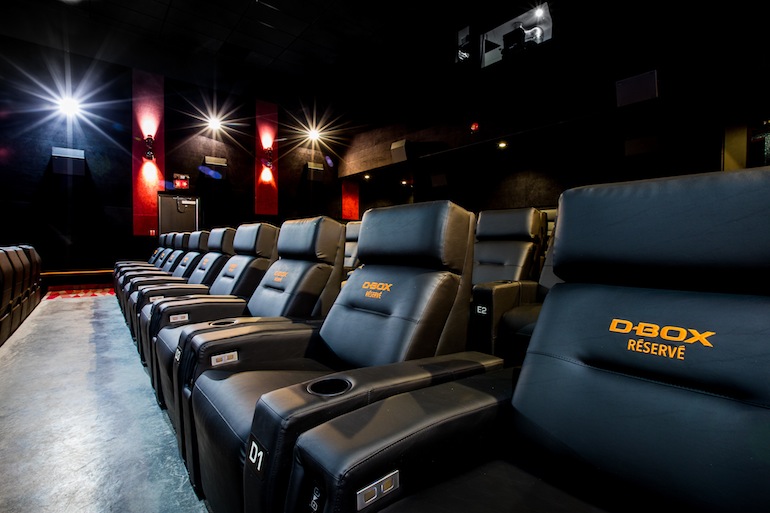 Some upcoming titles include:
Terminator: Dark Fate; 1 November
Midway; 8 November
Ford v Ferrari; 15 November
Charlies Angels; 15 November
Frozen 2; 22 November
21 Bridges; 22 November
Jumanji: The Next Level; 13 December
Star Wars: The Rise of Skywalker; 20 December
Spies in Disguise; 25 December
"We are extremely proud that the precision of our movement is so loved by moviegoers and is also revered by major decision-makers within the movie industry," says Claude Mc Master, President and CEO of D-BOX.
"Collaborating with all the film studios has given us an opportunity to show how our motion technology works with all types of movies, including action, thrillers, horror, epic dramas and adventure. This wide range of genres means we can appeal to all ages, or to be more precise, anyone looking for a great night out at the movies."
D-BOX has also announced that its motion technology will be powering MajorMega's Hyperdeck, a new VR attraction on display at IAAPA Expo 2019.