D-BOX Technologies, a world leader in immersive motion entertainment experiences, is starting 2020 with an exciting list of movies that have been coded using their motion technology.
After the success of 2019, with Jumanji: The Next Level, Frozen 2 and Star Wars: The Rise of Skywalker all using D-BOX technology, the company is looking forward to a new year of global box office successes. They will add their trademark motion technology to 80 movies. They are also expanding to include movies from Europe, South America and Asia. Present in over 750 screens in over 42 countries, D-BOX's impact on the way people watch films is truly global.
Using D-BOX's technology the cinema seat movement is synchronised with the action on the screen. This creates a highly immersive experience for the viewer who feels like they are part of the story.
"Given the competitive nature of the entertainment industry, we are extremely thankful that our fan base is so adamant about watching new releases in our D-BOX motion seats," said Vanessa Moisan-Willis, Marketing Vice President at D-BOX.  "Truth is, this worldwide success wouldn't be possible without the trust of exhibitors and the strong relationships that we've developed with all the major Hollywood studios over the past years."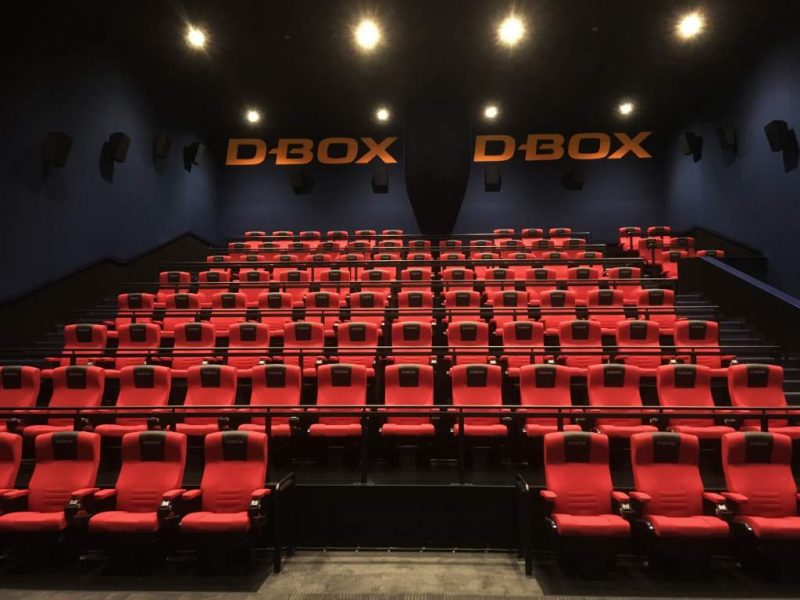 Suitable for a variety of films
"The ongoing collaboration with all these different film studios is proof that our motion technology works with all types of feature films including action, thrillers, horror, epic dramas, family and adventure," states Claude Mc Master, President and CEO of D-BOX. "We are excited to offer moviegoers an unprecedented opportunity to enjoy the latest blockbusters in an entirely new and innovative way for an unforgettable night out."
Some of the upcoming films that will utilise this motion technology are 'Birds of Prey' on February 7th, 'Onward' on March 6th, 'A Quiet Place II' on March 20th and 'Black Widow' on May 1st.
D-BOX has recently partnered with Holovis on their latest product, The Descent, which was unveiled at the EAG Expo in London.