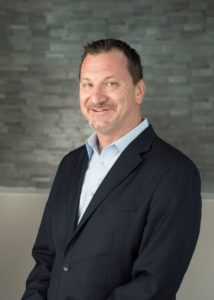 In his new role, Nord will work oversee the company's outside and inside sales teams and work with its partners to sell the company's solutions to customer bases.
Nord has worked within the AV industry for many years. He started his career as a dealer and integrator who used Listen Technologies' products. He then joined the company in 2013. As Director of Global Sales, the sales team achieved year-on-year growth.
"We're happy to recognize Sam and promote him to vice president of global sales at Listen Technologies," said Russ Gentner, CEO of Listen Technologies.
"Sam's enthusiasm, leadership and advocacy for his team, the industry, and our partners and customers, are unparalleled. He and his team have been instrumental in helping Listen Technologies increase its product offerings and expand the application of our solutions."
Nord can anticipate customers' needs
Since Nord spent many years working as an integrator, he can anticipate the needs of customers and knows what solutions will meet those needs.
"It's a great feeling whenever we talk to customers about Listen Technologies' solutions and they realize how they can use those solutions to provide better experiences for their own customers, or we uncover ideas to develop a new product feature or solution," said Nord.
"I'm challenged and excited every day to work with an amazing team at Listen Technologies and in an industry that continues to evolve and enable global connection and collaboration."
Listen Technologies was founded in 1998. The company started making products to help those with hearing loss to hear better in challenging environments.
Now, its technology is also widely used in the attractions industry for guided tours.  ListenTALK is used for Disney's backstage tours and the company has worked with Disney to produce MagicALL.
The company recently acquired ExXothermic Inc, a leader in high-quality, low-latency Wi-Fi audio technology.