The award-winning attractions design studio Super 78 has launched Dino Tour at China Dinosaurland in Changzhou. The dark ride is an Immersion Tunnel and the studio's most ambitious collaboration with the theme park so far.
The ride spans 23,000 square meters and starts in a laboratory where Chinese scientists have brought dinosaurs back to life. Guests then board a tram and explore a rainforest filled with dinosaurs. The finale to the ride takes place inside the Immersion Tunnel, which includes a special effects action sequence.
This finale uses 3D 8k ultra-high resolution, four-story-tall screens surrounding the ride tram to create a rampaging dinosaur chase.  The motion base platform of the ride is coordinated to the action on-screen. This immerses the guests fully into the story.
"We enjoyed the entire process working closely with Park President Ni and her creative team to be part of such an incredible attraction," said Brent Young, Super 78's Creative Director and Co-Founder. "We actually wrote a whole novel that informed the development of an entire new land at the park. Immersion Tunnels are always a fun creative challenge for us as we are always looking for ways to push the limits of that particular storytelling medium".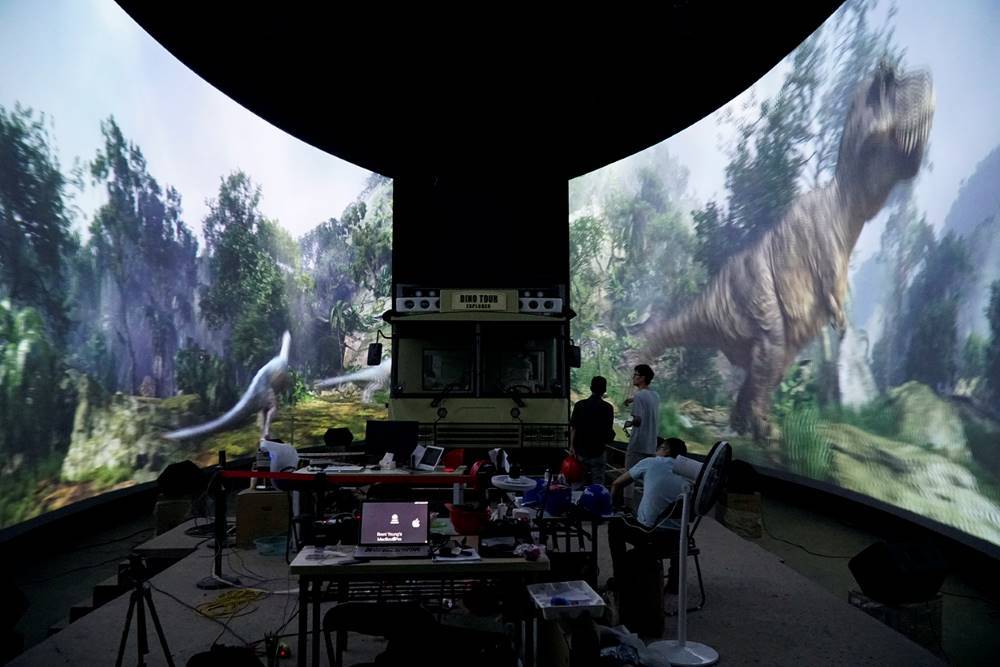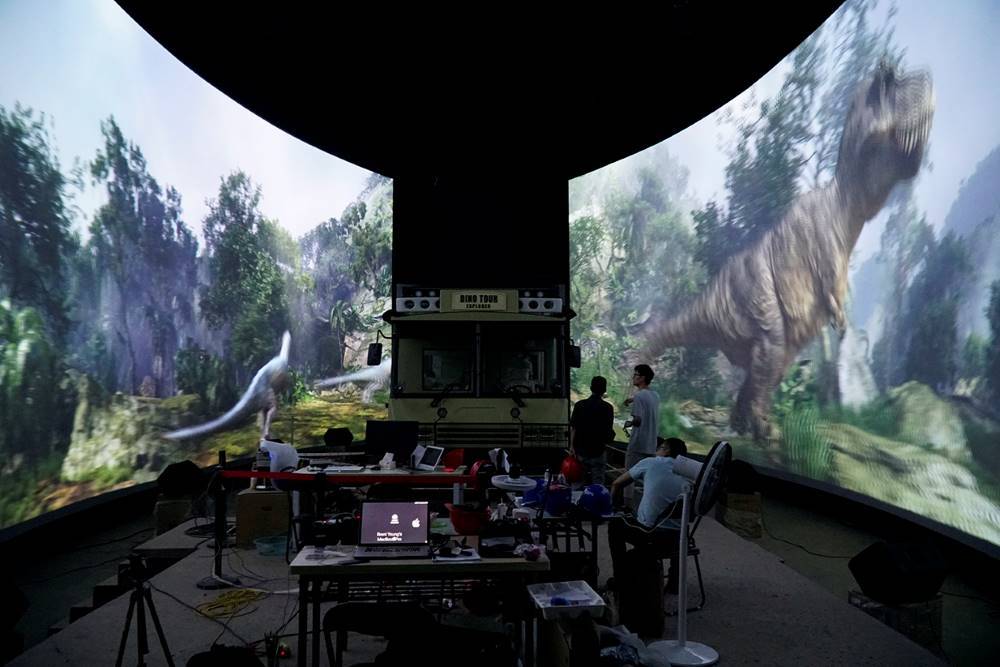 A multi-experience ride
Having worked together for nearly a decade, Super 78 and Dinosaurland worked for three years to bring this project to life. The grand opening took place last month. The ride contains a queue and preshow walkthrough, a realistic rainforest filled with animatronic dinosaurs, an SFX 'mini show' with fire and water effects, ending in a climatic Immersion Tunnel. It is the first time the park has used multiple elements in a single ride experience.
Dina Benadon, CEO and Co-Founder of Super 78, said that they have "already created several Immersion Tunnel attractions including The Lost Temple in 2014 for Movie Park Germany, which earned a VES nomination for 'Outstanding Visual Effects in a Special Venue Project,' and The Forbidden Caves created for Belgium's Bobbejaanland park, which features an original story that Super 78 owns and is able to license".
Super 78 have recently announced that Reef Rescue has been renewed for a second year at Moody Gardens in Galveston, Texas.