PortAventura World has announced the opening of PortAventura Dreams, a groundbreaking recreation and recovery village at the theme park for children who suffer from serious illness.
Located within PortAventura World and with an investment of more than €4 million (£3.4m, $4.4m), PortAventura Dreams is a unique recreation area and emotional space.
It was designed to positively impact the fight against illness and create time for family bonding. The experience is for children and young people who suffer or have suffered from serious illness.
"At PortAventura World, we want to bring real value to society and our environment," said Arturo Mas-Sardá, president of PortAventura World.
PortAventura invested €4 million in Dreams village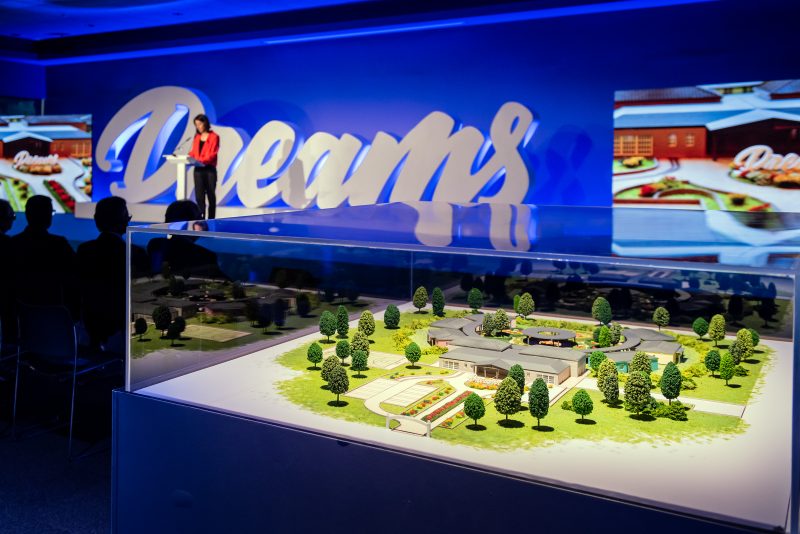 "Our actions as a social lever act as tools to bring together all of the company's needs for change and sustainability.
"Today, the PortAventura Dreams project is launched as a reflection of our values."
The 8,850-square-metre village consists of six houses, as well as play areas, gardens, a football pitch, and a restaurant.
It also features a multipurpose room where Fundació PortAventura volunteers will plan a schedule of activities and workshops for families.
"The arrival of PortAventura Dreams allows us to continue to generate real value for society," said Ramón Marsal, president of Fundació PortAventura.
"We are convinced that the project will have a very positive effect on the lives of many families."
Guests will get free stay and access to all three parks
PortAventura Dreams welcomed its first guests on October 22 and expects to host approximately 200 families every year from across Spain.
The families are chosen by a committee comprised of doctors, social workers and other health care experts and professionals.
Guests will be offered a six-day stay, completely free of charge. They will receive accommodation and access to activities at the village, as well as access to PortAventura World's three parks.
LaLiga Foundation is participating in the project, developing initiatives that will bring sports and leisure to young people in the village facilities.
"We are very excited about this wonderful project that we started with Fundació PortAventura in which we combine our efforts and synergies to promote social inclusion," said Olga de la Fuente, director of the LaLiga Foundation.
PortAventura World is also installing a large solar energy plant to supply energy to the whole resort. The project will launch in spring 2020.
Images: PortAventura World