SeaWorld Entertainment's CEO, Sergio Rivera, has resigned his post just five months after taking the job.
Sergio Rivera becomes the third leader of SeaWorld to leave in just over two years. His predecessor, Gustavo Antorcha, resigned as CEO after just seven months after taking the job.
Disagreements with the Board of Directors was cited as Rivera's decision to leave to SeaWorld. This is a similar reason for Antorcha's resignation as well.
CFO Marc Swanson has been appointed interim CEO. Elizabeth Castro Gulacsy, Chief Accounting Officer, is now interim CFO. They both took on these interim roles after Gustavo Antorcha resigned in September. Chief Strategy Officer, Walter Bogumil, who has more than 20 years of industry experience, has been appointed COO.
Marc Swanson appointed as interim CEO again
Chairman of the Board of Directors, Scott Ross, said that "the Board remains united in guiding the Company through the tough but necessary decisions to best position the business for long-term success."
Ross added that "Marc, Elizabeth and Walter are experienced leaders with proven track records and the right people to lead the Company through this unprecedented environment."
With nearly 20 years at SeaWorld, Swanson has plenty of experience. In a statement he said that "this is a unique and extraordinary period for our Company, our industry, and the world."
Swanson added that "we have a long tenured and experienced leadership team that is focused on managing this business through this difficult time, resuming operations and welcoming our valued Ambassadors and guests back as soon as possible."
These interim roles have been unanimously approved by the Board of Directors, and they are expected to last at least until the reopening of SeaWorld parks.
Extended park closures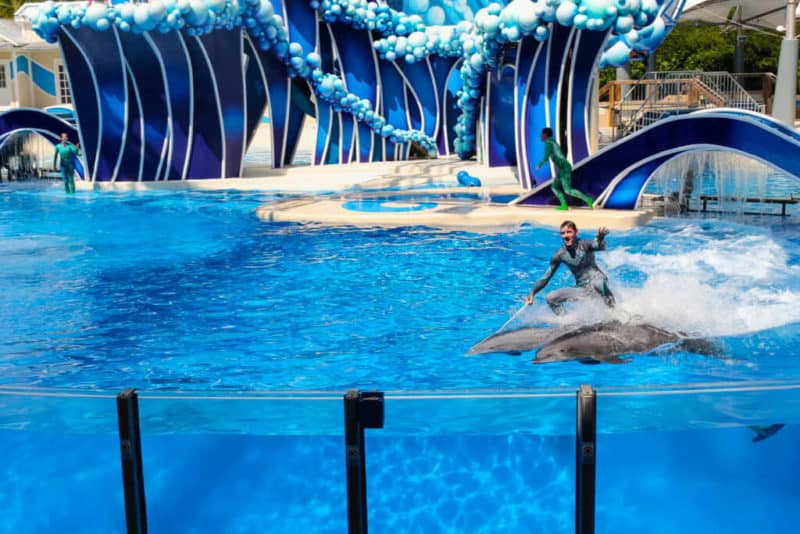 SeaWorld Executive Officers of the Company have reduced their base salary by 20% until the theme parks substantially resume normal operations.
The COVID-19 pandemic has had far reaching impacts on the attractions industry. SeaWorld closed all theme parks temporarily from March 16, assuring everyone that the animals would continue to be looked after.
As of April 1, SeaWorld decided to temporarily furlough over 90% of its employees after the company revised plans to reopen its parks in early April. There is currently no date set for the parks to reopen. These closures come after SeaWorld reported higher attendance and revenue in Q4 of 2019.