Coral Bloom is TRSDC's vision for the Red Sea Project's gateway island, Shurayrah. It was launched by HRH Prince Mohammed bin Salman, Crown Prince and Chairman of TRSDC.
The Red Sea Project is an ambitious regenerative tourism and residential project focusing on sustainability and the protection of the natural beauty in Saudi Arabia.
"We expect guests to be awed by what they see when they first arrive at The Red Sea Project, enjoying a truly immersive barefoot luxury experience," said John Pagano, CEO of TRSDC.
"The Coral Bloom designs, taking inspiration from the incredible flora and fauna found uniquely in Saudi Arabia, promise to make that vision a reality.
"Shurayrah Island is the gateway to The Red Sea Project so it's important that it sets the standard in groundbreaking architecture and sustainable design, not just for our destination, but globally too.
"This is achieved by going beyond simply protecting the environment, to applying a regenerative approach," added Pagano.
The plan for the dolphin-shaped island focuses on biodiversity and includes 11 immersive hotels, new beaches, and a new lagoon. The natural landscape will be "used to dramatic effect", said TRSDC.
Coral Bloom has also been designed with the pandemic in mind. For example, there will be no internal corridors at the hotels.
Coral Bloom features new beaches and lagoon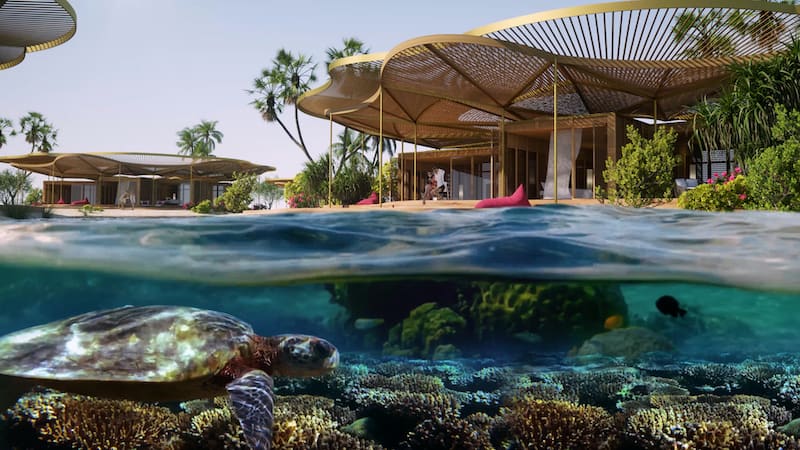 "Our vision for Shurayrah is inspired by the island's natural state, with the hotels designed to give the impression that they have washed up on the beaches and nestled among the dunes almost like driftwood," said Gerard Evenden, Head of Studio at Foster + Partners.
"The materials we use and the low impact they have ensures that the pristine environment is protected, while the additions we make to the island serve to enhance what is already there – hence the name, Coral Bloom."
TRSDC is creating the world's largest district cooling plant powered by renewable energy 24 hours a day. This will facilitate efficient centralised cooling across Coral Bloom.
The Red Sea Project is on track to open its first four hotels and international airport by the end of 2022. The first phase's remaining 12 hotels will open in 2023.
Red Sea Project on track to open in 2022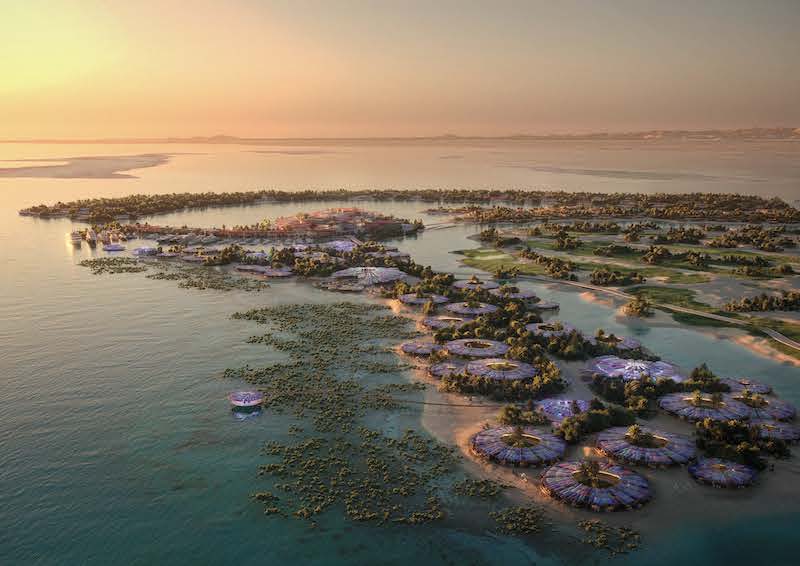 The Red Sea Project is scheduled to complete in 2030. Its 22 islands and six inland sites will include 50 resorts, 8,000 hotel rooms, and 1,300 residential properties. It will also boast luxury marinas, golf courses, and entertainment and leisure attractions.
TRSDC recently awarded a sustainable transport consultancy for the Red Sea Project to Mott MacDonald.