The water park is located in Aqaba, Jordan and is part of Saraya Aqaba, home to residential properties, four luxury hotels and entertainment outlets.
Farah Experiences was chosen as the official operator due to its expertise and track record. The company will manage talent acquisition, facility management, ride operations, system and technology, finance, and sales and marketing.
Abdallah Al Fraihat, executive director of Eagle Hills Jordan, said: "Eagle Hills is committed to delivering a truly world-class attraction to provide a new entertainment option for both the residents of Aqaba and its visitors.
Farah Experiences operates Yas Waterworld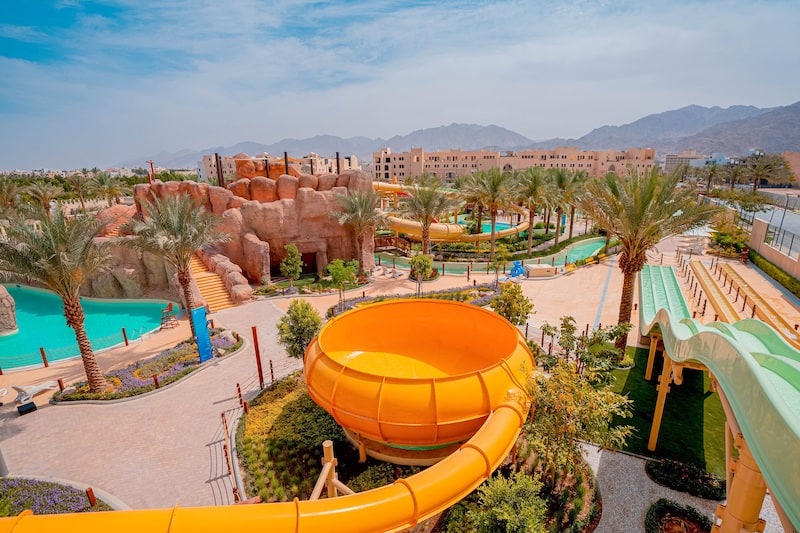 "Saraya Aqaba Waterpark aims to rejuvenate local and family-friendly tourism in Aqaba, Jordan and for us to realize this ambitious goal we need to partner with capable and experienced operator.
"Farah Experiences' impressive track record, operating some of the leading parks and attractions in the region, will be an asset to our park. We look forward to this partnership and to working hand-in-hand towards the upcoming launch of Saraya Aqaba Waterpark."
Located on an area of 36 acres on the shores of the Red Sea, Saraya Aqaba Waterpark will feature various rides, experiences and water sports, as well as F&B.
The attraction can accommodate approximately 1,865 visitors and will boast family-friendly offerings, an artificial river, and 19 waterslides.
Rides, slides, experiences and F&B
"We are excited to be appointed as the official operator of Saraya Aqaba Waterpark in Aqaba, Jordan," said Julien Kauffmann, CEO of Farah Experiences.
"Over the years, Farah Experiences has garnered deep industry expertise managing and operating award-winning theme parks and attractions in Abu Dhabi.
"As such, we are thrilled to welcome Saraya Aqaba Waterpark to our portfolio of attractions and look forward to the launch of the waterpark later this year."
Miral's Farah Experiences also operates Ferrari World Abu Dhabi, Yas Waterworld, Warner Bros World Abu Dhabi, CLYMB Abu Dhabi and Qasr Al Watan.
Images: Eagle Hills Jordan