And Miral is its 'creator of destinations'.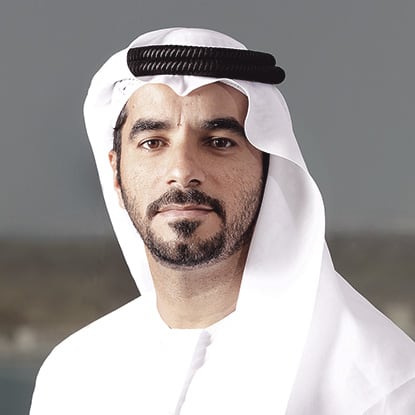 With a portfolio of attractions that includes award-winning theme park attractions and world-class leisure and hospitality offerings, AbuDhabi's Miral is attracting an increasing number of visitors annually to Yas Island.
It is also positioning itself to draw tourists from across Europe, with a significant rise in numbers from the United Kingdom, Germany and Russia.
Mohamed Abdalla Al Zaabi, CEO of Miral, is responsible for the promotion and development of the island and its attractions, and is building innovatively on a multi-staged development that begun in 2006.
Al Zaabi, who received the Visionary CEO of the Year Award at The CEO Middle East Awards last year, spoke to Blooloop about the island, the shape it is taking as a destination under his stewardship, and SeaWorld Abu Dhabi, due to open in 2022.
He attributes the prestigious award to the dedication and hard work of his team, saying:
"It is the people around me who made me 'visionary'. I'm so fortunate to be surrounded by exceptional dynamic individuals, all of them blue-sky thinkers."
Tourism growth in Abu Dhabi
The Abu Dhabi Economic Vision 2030 highlights tourism as one of the 12 sectors prioritised for economic growth and diversification. Tourism numbers in the UAE are rising rapidly. Notably, Abu Dhabi recorded a recent 9.8% year-on-year rise i
n visitor numbers.
Under Al Zaabi's stewardship, Miral is a significant element of this growth, drawing visitors in droves with projects such as Ferrari World, Yas Waterworld, and now Abu Dhabi's first indoor theme park, Warner Bros. World.
Worth around $1bn (AED3.67bn) the new park comprises 29 state-of-the-art rides, interactive family-friendly attractions and unique live entertainment. These are sited in six immersive themed 'worlds', Warner Bros Plaza, Gotham City, Metropolis, Cartoon Junction, Bedrock, and Dynamite Gulch – as well as retail and F&B offerings.
Rides include The Riddler Revolution, and Batman: Knight Flight, which allows guests to experience flying in a Batwing vehicle.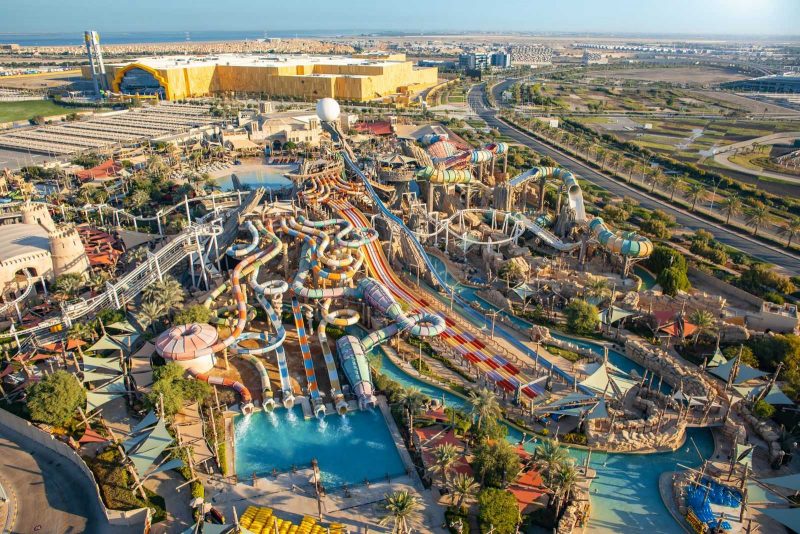 Meet The Flintstones or visit Gotham City
Al Zaabi says: "This is what the business is all about. We came through as a team. And we delivered what I consider to be one of the most wonderful attractions in our region; whether you're from the UAE, or you've traveled from Russia or the US.
"Once you enter, you step into a different world and you are disconnected from reality. You can be with the Flintstones, or in Gotham City."
He says: "It's all indoors, designed to appear as if it's always midday, but meaning guests aren't affected by the extreme summer temperatures. Until now, everything here has happened later, after the heat of the day. It has been a great success."
Captivating tourists all over the world
The park is attracting tourists from India, China, Saudi Arabia, Russia and Germany.
"Initially, we had 70 per cent residents and 30 per cent tourists visiting Warner Bros.; while now it is more like a 60 – 40 division, and we expect this to continue to change," he says.
Al Zaabi has said the best decision Miral ever made was to open in the height of summer. He says, "Defying critics and operating smoothly moving into peak season. I named this chapter 'Stay Cool', and that's exactly what we did. In the middle of the Middle Eastern summer, we kept our cool and delivered something special."
Now, he expands on this, saying: "Everyone thought the decision to open in the height of summer was mad: absolutely everyone advised against it.
"But our idea was that the summer – which is traditionally a very quiet season, because it is so hot – would be a perfect time to open for precisely for that reason. We would have time to assess, to make adjustments, before we had to deal with crowds. In the event, this isn't how it worked out. Warner Bros. World was inundated with visitors from the moment of opening, despite the season, and against all expectation."
Despite this, the opening went smoothly, as did the subsequent weeks and months. The attraction's success exceeded all expectations from the start.
Welcoming new attractions and investments
Iconic attractions Yas Waterworld – the first mega-park offering 43 rides in the UAE – and Ferrari World Abu Dhabi will also see development this year:
"We introduced a 5D CineSplash attraction to Yas Waterworld," Al Zaabi says.
The new attraction uses special effects to tell a story inspired by the UAE's pearl-diving past. There will be vibrating seats, spraying and 'exploding' bursts of water, ground fog, with wind and motion effects.
There will be a theatre that is gradually filled with water. This will mean that guests are partially immersed, both in the story unfolding before them, and in the more literal sense.
Miral has invested around $190m (AED700m) in Ferrari World over the past four years; two new rides will be added this year. The addition will include Mission Ferrari – an indoor/outdoor SFX roller coaster with two 3D movie screens on the indoor section.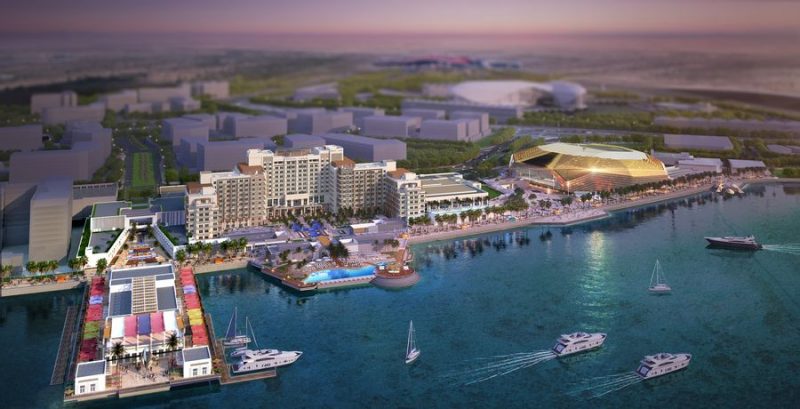 A'l Bahar, a dedicated fitness and leisure space, adding a new beachfront community space to the high-end tourism offering, is sited at the Corniche, and also opened last year. Already surpassing expectations, it comprises basketball and beach volleyball courts, football pitches and an outdoor gym.
Additionally, there will also be a children's play area, an inflatable floating structure and a dedicated space for concerts and events as well as a promenade and food outlets, and spans 80,000 square metres.
An expanded portfolio – Yas Bay
As Miral continues to develop Yas Island's portfolio of family-entertainment, leisure and business offerings, development plans for the south end of the island include Yas Bay.
Yas Bay is Yas Island's upcoming vibrant waterfront community to live, work and play. Once complete, Yas Bay will be home to Abu Dhabi's newest unique experiences. It will transform the southern end of Yas Island and contribe towards Miral's ambition of making it one of the top global destinations for entertainment and leisure.
Adjacent to Yas Waterfront, the island's new leisure and entertainment district, and a media zone, Yas Bay will widen the island's scope from an entertainment and leisure destination to a business and urban island residential community.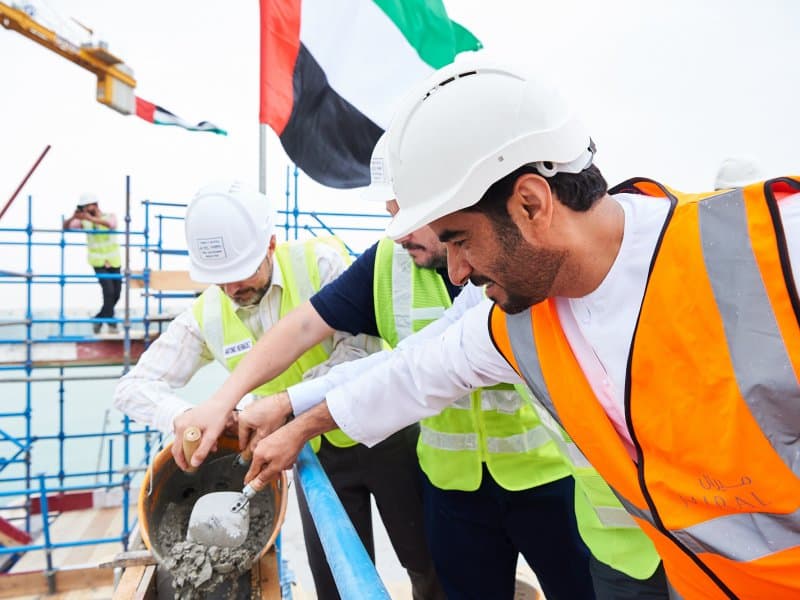 The development also includes a five star, 641 room hotel resort on a 3 km stretch of the waterfront. It will also feature a conference centre, infinity pool and plethora of dining outlets.
Yas Arena, with a capacity of 18,000 seats will host events and spectacles in a temperature controlled environment. Construction is progressing, with the roof truss now in place. Chairman of Miral, Mohamed Khalifa Al Mubarak and Mohamed Abdalla Al Zaabi marked the occasion by signing the truss before it was lifted into place.
According to Miral, among other energy and water-efficient systems incorporated in the development, the arena's roof has a unique self-shading illuminated façade. This will provide the venue with adequate daylight, while insulating heat and reducing overall energy consumption.
Working towards a globally recognised destination
Al Zaabi says: "By 2022 we want to have 48 million visitors, and to achieve that you need to have a full strategy and plans. People want an end-to-end experience from theme parks, restaurants and hotels."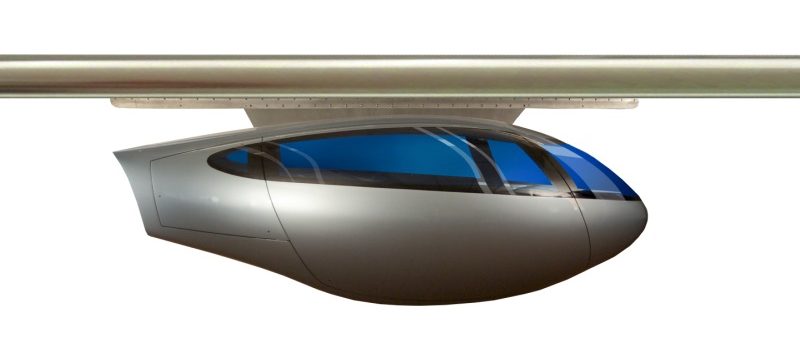 From 2020, the first phase of The SkyTran PRT system, featuring four-person air-conditioned transit pods will be operational, travelling point-to-point along magnetic lines above traffic, connecting the theme parks rapidly and effortlessly. Future phases of the project will link further attractions, hotels, and the airport.
Al Zaabi says: "It will take around one minute to move from Ferrari World Abu Dhabi to Warner Bros World. Innovation is at the heart of what we do."
Miral's vision is to transform Yas Island into a globally recognised, immersive, and wall-less destination; increasing annual footfall to 48 million visitors by 2022.
Miral to create seamless experiences
Part of that vision's realisation includes the introduction of 'Yas ID' through the adoption of Microsoft's Azure Identity. It is a unique single login solution where predictive intelligence tools enable the delivery of high-value customer interaction and the personalisation of content through real-time dashboards.
Al Zaabi says: "The goal is to allow visitors to plan their journey before they arrive, tailor their experiences, and to revisit their memories as they leave Yas Island.
"Creating personalised, seamless experiences by bridging the physical and digital is our main priority."
Microsoft Azure is a continuation of Miral's extensive digital strategy and was launched in November 2017. It has the ultimate aim of delivering a wall-less resort vision and a fully connected experience for visitors.
"Digital has become a challenge for everyone as the customer becomes increasingly knowledgeable," Al Zaabi says:
"Now they can visit Yas virtually, before even stepping foot on the island."
Bringing SeaWorld Abu Dhabi to Yas Island
SeaWorld Abu Dhabi is on track for 2022; Miral having partnered with SeaWorld Entertainment at the end of 2016.
It is a project close to Al Zaabi's heart, where conservation and animal welfare will be key; his convictions have helped shape the attraction and its focus.
A keen sportsman (and avowed Manchester City fan), he says:
"This is something I'm passionate about. I'm a diver; I ride horses, I'm an animal lover."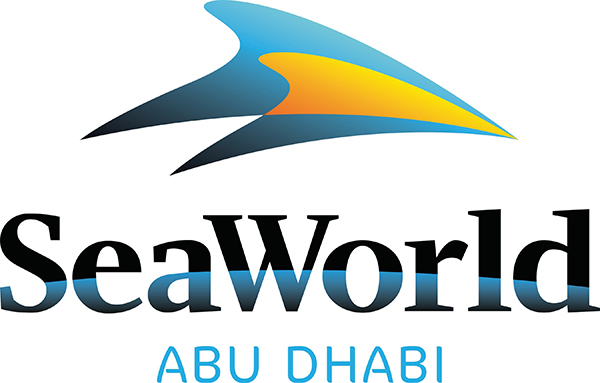 He says: "SeaWorld Abu Dhabi will be the first SeaWorld without orcas; a major part will be devoted to the UAE's first dedicated marine life research, rescue, and rehabilitation centre. There will also be resources for the care and conservation of local marine life, including the dugong.
"Abu Dhabi is home to the world's second largest population of dugong, as well as the world's largest population of Indian Ocean Humpback Dolphins. It is also home to other marine species including sharks, coral and turtles."
SeaWorld Abu Dhabi will feature up-close animal experiences, marine-themed attractions and a world-class aquarium. They will be showcasing cutting-edge visitor engagement technology. This technology will both educate on ocean conservation, as well as entertain.
Active entertainment in Abu Dhabi
While pointing out that Yas Island is, of course, the pinnacle in terms of attractions, Al Zaabi says:
"I am a family man, and, like any father, I enjoy seeing my children happy, and watching them have fun. My daughter keeps asking me: "When can we go back to Disney?"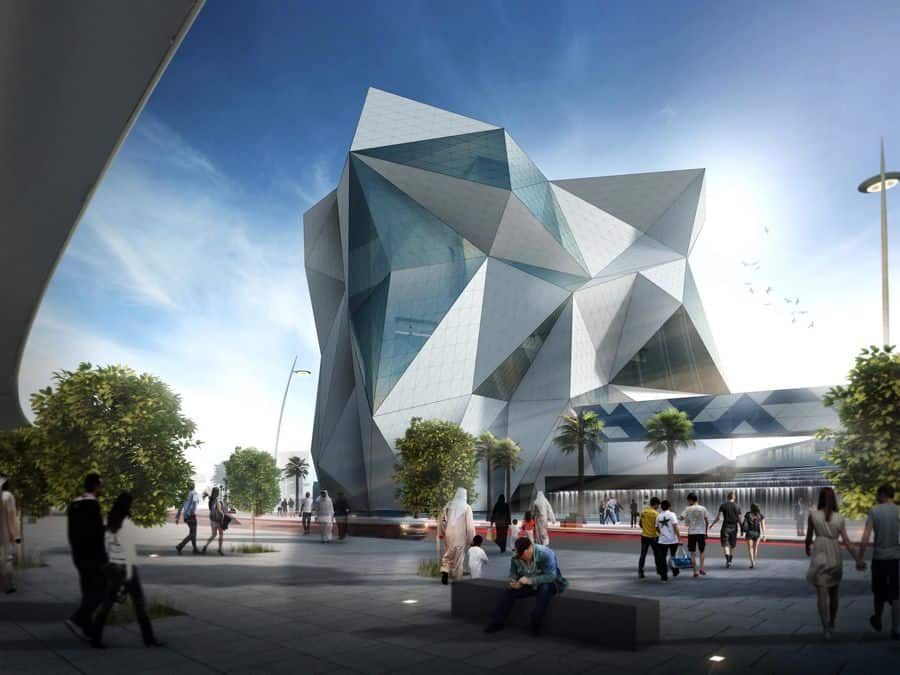 CLYMB, a $100m indoor extreme sports centre in a futuristic building, due to open this year, features the world's tallest indoor climbing wall, biggest vertical recirculating wind tunnel and, at a diameter of 32ft (9.75m), the world's widest flight chamber.
The climbing walls will be in three sections, for beginners, intermediate level climbers, and experts.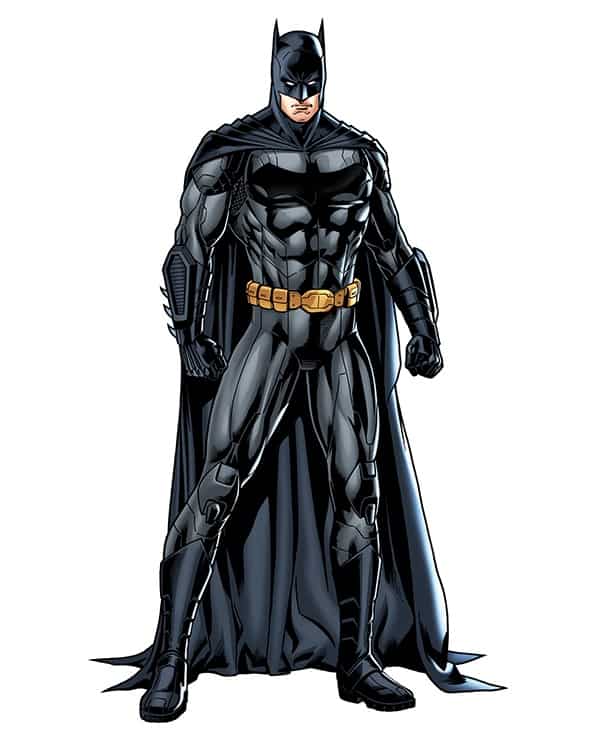 Al Zaabi says: "The climbing walls range from climbs suitable for children and novices, to the 43m wall that will be challenging even for professionals."
A vision to be proud of
Will he be trying out CLYMB's skydiving chamber?
He replies: "Of course! I will be the first to try it," adding:
"Usually I am the first to try all the attractions – the Flying Aces, [a sixty-two metre looping coaster with 10 zero-g moments], the Formula Rossa [an Intamin coaster roller coaster with a top speed of 240 km/h] – all of them. I want to be the one to test them for my customers. And it's also fun."
In conclusion, he says: "Yas Island is a vision we are very proud of. It is a dream that keeps us busy and excited every single day."
Images kind courtesy of Miral and Mohamed Abdalla Al Zaabi..