Exhibition and experience designer GSM Project will participate in three museum industry events this spring. The first is happening right now in Toronto.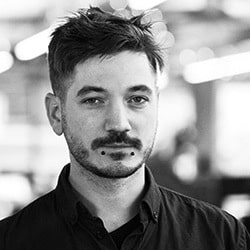 GSM, which has offices in Montreal, Singapore and Dubai, celebrated 60 years in storytelling last autumn by staging special events in each of those cities. Recent projects delivered by the company include Human at the Montreal Science Centre, the Canadian Olympic Experience and an immersive installation telling the story of Sally Hemings for the Thomas Jefferson Foundation at Monticello in Charlottesville, Virginia.
Between now and the end of May, representatives of GSM Project will moderate, speak and meet with peers, partners and friends at events in Canada, the USA and Poland. Here's where you can hear and meet them:
CMA National Conference, Toronto
On the final day of the Canadian Museums Association's get-together this Wednesday, April 17, GSM's Genevieve Angio-Morneau will feature in the panel session Driven to Abstraction. Together with Tracy Calogheros of Exploration Place and Ken Ross from the Bank of Canada Museum, she will discuss how some of the world's leading museums are shifting away from being solely authoritative keepers of facts. Instead they are becoming places of discussion, debate and ideas. But what does this mean for curatorial and interpretive teams?
AAM Annual Meeting and MuseumExpo, New Orleans
The American Alliance of Museums event runs from May 19 to 22. As part of an intensive conference, meeting and field trip programme, GSM's Jeremy Taylor will join a distinguished panel in Historic Sites: When the Places of the Past meet the People of the Present. He will be joined by Jeff Guin from Vizcaya Museum and Gardens in Miami, Ashley Rogers of Whitney Plantation in Louisiana) and Anne Élisabeth Thibault from Montreal's Pointe-à-Callière Archaeology and History Complex. This particular session takes place on Monday, May 20, at 3.30pm.
We Are Museums, Katowice
This event at Muzuem Śląskie represents GSM Project's first visit to Poland. The company's creative director Erika Kiessner has prepared an insightful workshop called Making Meaning From Memories. She will be joined by senior designer Marie-Claude Baillargeon as they discuss the presentation of intangible aboriginal histories through oral history, personal testimony and user-generated content. GSM's Fabien Lasserre will also be in attendance. The session will be on Monday 27th of May at 17:00.