Waterworld Concord is rebranding as Six Flags Hurricane Harbor Concord and recieving extensive re-theming as well as a range of upgrades.
When Six Flags Hurrican Harbor Concord opens on 5 May it will feature a new attraction – Splashwater Island. It is the largest addition to the park in over a decade. The multi-level play structure features seven slides as well as multiple platforms and climbing nets. It also offers dancing fountains, water curtains and a giant tipping bucket.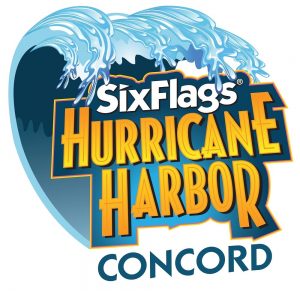 A bold, new entrance marquee will greet guests as they first enter the 12-hectare park. Other upgrades will include newly renovated dining areas and retail shops. Many of the water slides and attractions will receive fresh, brightly-coloured paint treatments and new signage.
The rebrand comes after Six Flags took over operating the EPR Properties-owned water park from Premier Parks last April. All of the water parks operated by Six Flags have the Hurricane Harbor branding.
Don McCoy, president of Slix Flags Hurricane Harbor Concord and Discovery Kingdom, said: "Six Flags is a world-renowned leader in thrills and innovation and we are excited to add the Hurricane Harbor name to our newest park.
"The new Splashwater Island attraction will delight families with young children and guests of all ages will enjoy the colorful, new theming and many park enhancements."
Six Flags reported its eighth consecutive year of record financial performance earlier this week. It also announced plans to build a solar energy facility at Discovery Kingdom as part of an initiative to power the park almost entirely by renewables.
Images: c. Six Flags.