Chester Zoo was opened in 1931 by George Mottershead whose dream was of, 'a zoo without bars'.
Covering 125 acres and with a total land holding of approximately 400 acres, Chester Zoo is a dynamic success story. Under the aegis of Jamie Christon, who joined as Managing Director in 2013 and became Chief Operating Officer in 2017, the zoo has gone from strength to strength, with visitor numbers and annual turnover reaching stratospheric heights.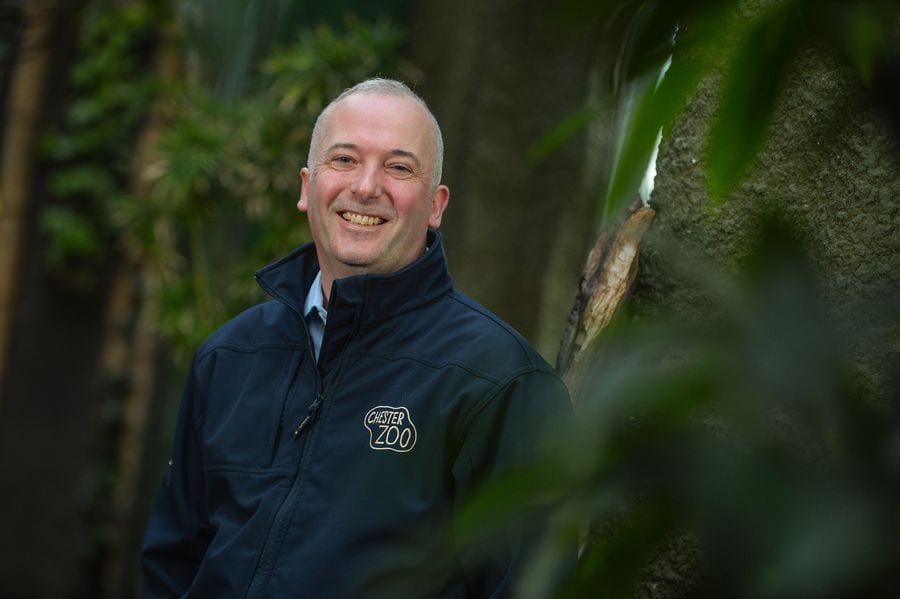 Blooloop caught up with Christon to hear about the latest developments for the zoo and its plans for the short and longer term.
The ISLANDS project, designed by German architects dan pearlman Group, and realised by engineering company Laing O'Rourke, opened initially in 2015, with Phase 2 opening in 2017.
Predominantly showcasing the habitats and species of Indonesia, it was a pivotal initiative for the zoo; resonating with the public and highlighting conservation in an engaging, immersive and relatable real-world format.
Islands at Chester Zoo
Bringing Blooloop up to date, Christon says: "We opened ISLANDS in July 2015. It was a two-year build, and we were absolutely astounded at its popularity. It has delivered another 400,000 visitors to our bottom line. In 2016 we had 1.9 million visitors, which was our record year. This year, 2018, we are looking at beating that at 1.95 million.
"A lot of that is based on the success of ISLANDS, and how it has really transformed the zoo."
ISLANDS opened in July 2015, with ISLANDS phase 2 completed in summer 2017. This involved building new habitats for sun bears, the Malayan tapir, and a large walk-through aviary. Christon says:
"As we continue over the next few years we will add additional habitats into ISLANDS. This year, we also opened a habitat within that zone for Goodfellow's tree-kangaroos, Prevost's squirrels; and we will continue to add to that."
Strategic Development Plan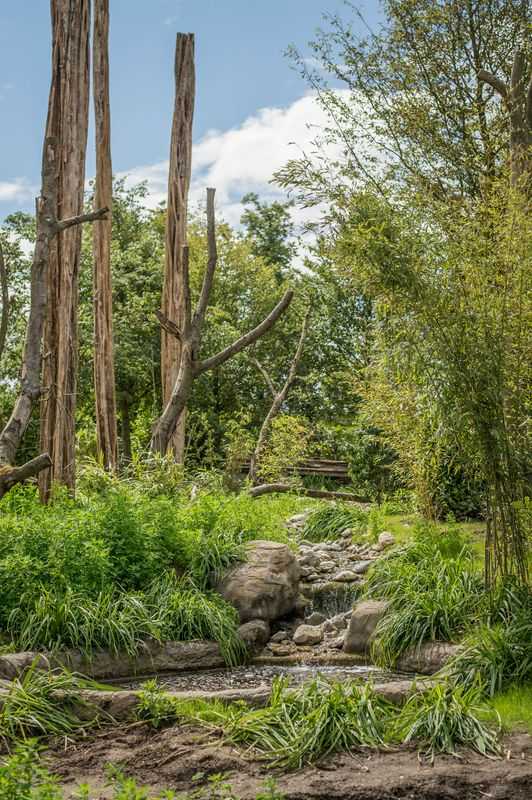 2016, the year following the completion of the initial phase of ISLANDS, was treated as a year to take stock and decide what needed to be tackled next.
"We established what has become known as our Strategic Development Plan (SDP) on how we are going to transform the zoo over the next 10 to 15 years," says Christon.
"It needs to be planned that far ahead mainly because of our ability to be able to work within the European breeding programme to bring new species into the zoo. This is not something that you can do quickly. It takes a number of years to be able to gain knowledge and experience of particular species and bring them into the zoo.
"Essentially, the Strategic Development Plan involves building on what we have done with ISLANDS by linking geographic zones around the world to our collection plan."
Conscious strategy for the future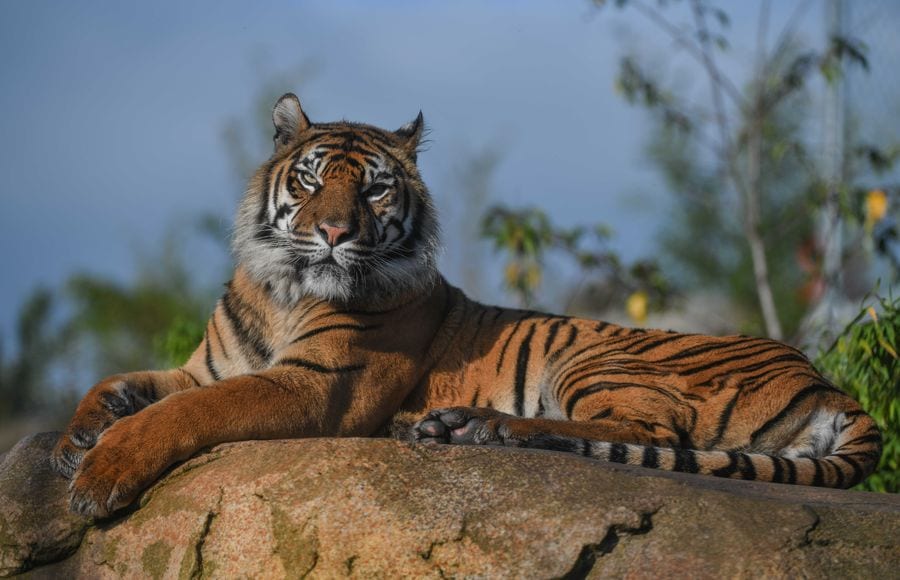 The ISLANDS exhibit has a focus on islands in and around Indonesia. "We are now building GRASSLANDS; which is a large mixed species open savanna exhibit and the associated small habitats around that, plus a large restaurant. That is a phase 1 development."
He says: "After we complete GRASSLANDS phase 1, we will then move on to FOREST.
"The 'wow' species that we want to bring to the FOREST zone of the zoo is western lowland gorillas."

He says: "The SDP is built up around three major pillars of five years. We know that what we are thinking of building in 10 to 15 years' time may not happen; there may be new conservation priority areas in the world. For example, oceans are likely to become a major area of focus in the future. And we may need to look at switching from our conservation habitats more towards that."
Nevertheless, within 15 years Christon is looking at having built both GRASSLANDS and FOREST.
"At the same time, we are also looking at developing an area within the centre of the zoo. Our mission changed at the beginning of this year to become 'preventing extinction'. Thus, that area in the centre of the zoo really needs to set out what we do, and the conservation work we do around the world and also here within the UK."
A foresight for transformation
Both the zoo itself and the visitor flow around the zoo will be transformed.
Christon says: "It's a big zoo; 125 acres, and will probably grow to become 130 or 140 acres over the next few years. Improving that flow to allow visitors, especially first time visitors, to get a better handle of where the main areas of the zoo are, is important; as well as improving the food and beverage offer, the retail offer, and improving our car parking facilities. We've got the ability to park round about five and a half thousand cars; so about 15,000 visitors at one time. We need to develop that, and, behind-the-scenes, to develop the infrastructure of the zoo."
Conservation and new habitats
A main area of focus on which work starts this year is the development of a 7 hectare (17 acre) holding area and breeding and conservation centre. He explains this: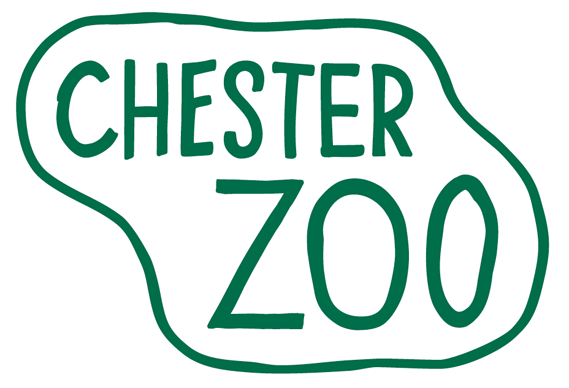 "It is to the north-east of the zoo; land which isn't within the operational boundary of the zoo at the present time, but where we are getting planning permission to build an off show, large holding area for animals. As we move animals out of the existing zoo to help us facilitate the build work, this will allow us to be able to hold those particular species in the correct way. And also, in the future, help us breed and conserve additional species that aren't necessarily on show to the public at that present time."
Additionally: "We are also concentrating on building a new Asiatic lion habitat; on which work will start the back end of this year, and which will be complete next autumn.
A tribute to Chester Zoo's founder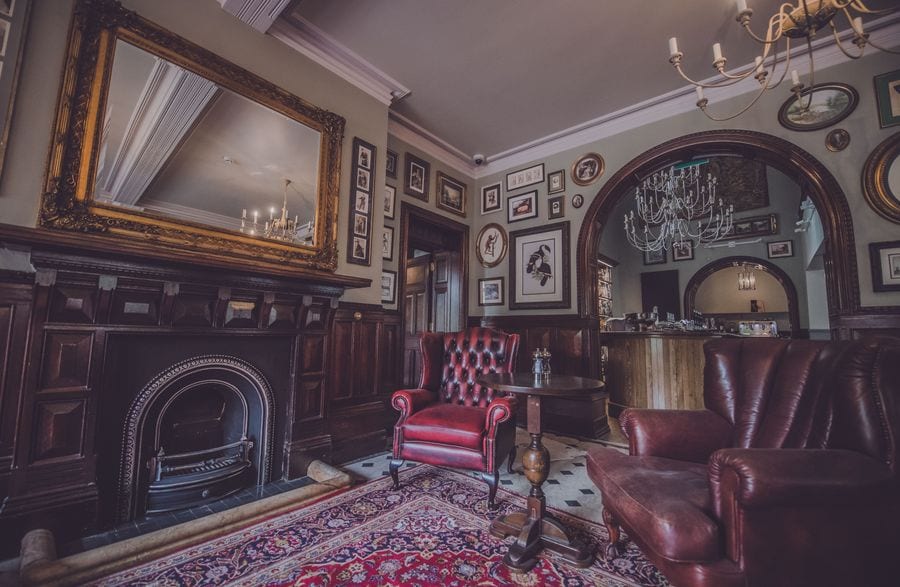 "And then, within the middle of the zoo, Oakfield house; which was the house our founder, George Mottershead bought in 1931 along with 9 acres of land at the time; has gone through a £3 million refurbishment and has opened as a 178 cover pub restaurant."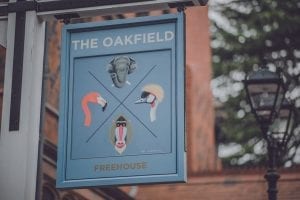 He says: "It opened in the summer, and has been very sympathetically restored to be quite a high quality public restaurant offer, but also with a nod to our founder in some of the photography and architecture within that building. It's a grade 2 listed house; we have managed to build a large garden room to the Eastern Terrace, to enjoy the sunshine and the lawns. It has been very popular with our visitors.
"So that is our position at the present time."
Growth of membership and habitats
Christon hopes to grow visitor numbers to pass the 2 million visitor mark next year; through a combination of looking after the membership of 113,000 who on average 4.9 times a year, and growing the off-peak business through additional events at Christmas, Easter, February half-term and over the summer. 88,000 people attended the Lanterns Christmas event last year, outside the zoo's normal hours of operation.
Christon says: "One big build which will be complete next year is a £3.2 million lemur walk-through and fossa exhibit; (the fossa is a small Madagascan carnivore).
"That will probably open around about Easter next year, and is the next phase of our development. So we are hoping we will have new developments opening for visitors at the rate of at least one major habitat every year; plus a number of associated small habitats.
"We always have something new; we are always refreshing the offer, always keeping our members and visitors excited."
The Secret Life of the Zoo
In late autumn, Channel 4 will be broadcasting a new series of The Secret Life of the Zoo. Christon says:
"The Secret Life team have been here for 2 ½ or three years now, filming constantly. Sixteen episodes will go out over the spring and autumn of next year; really highlighting the fantastic work our keeping staff do here in the zoo, and also our conservation programs worldwide. It is watched by about 2 million people a week. Some recent research shows that well over a quarter of a million people who visit the zoo come because of watching the TV programme. It's a real good story of good zoos in the UK and Europe; about how a zoo should operate, and some of the real important conservation work that we do."
Breeding programmes are a part of that work.
Outlining how they work, Christon says: "Most of the species that we work with here at Chester Zoo have a breeding program. We are also part of the European breeding programme run by EAZA, the European Association of Zoos and Aquaria.
"Each species has a stud book keeper, who manages the breeding programs of those species across Europe. They will have a large organisational chart of every, for example; Sumatran Tiger in Europe that is part of the European breeding programme (EBP). They will then work with that zoo on whether that particular tiger should breed; depending on the gene pool, its age, et cetera. So we are constantly working with the stud book keepers to make decisions about whether we should try to breed in that particular year or not."
The zoo has had remarkable breeding success with a number of species, in particular the eastern black rhino, the greater one-horned rhino, giraffe, and, more recently, elephants. Christon says:
"We have had great breeding success with our herd of Asian elephants, the Hi Way family.
"We have also had fantastic breeding success with many of our smaller and lesser known species. I think the sort of habitats we create at Chester Zoo allow for animals to feel content enough to start breeding."
A responsibility for animals and fragile environments in Chester Zoo
Breeding animals and, in some cases, where possible, releasing them back into the wild; is one of the key priorities for Chester Zoo.
Christon says: "Every species that is here at Chester Zoo is here for a particular reason, and has a particular function.
"That could be breeding; it could be because it is extinct in the wild; it might be because it is here to be protected from poaching and the illegal wildlife trade; or, like the Sumatran orangutans or the Sumatran tigers, because it is critically endangered in the wild.
"There are some very fragile environments around the globe that need to be protected.
"There are some species that we need to know more about, and also some species that we are keeping here for other reasons. So every species that is part of our collection plan has a reason for being here."
All images courtesy of Chester Zoo.