SEA LIFE Scheveningen has eleven themed zones, an underwater tunnel and a touch pool. As with all of Merlin's SEA LIFE aquariums, it holds a firm commitment to helping conserve marine life through the global Breed, Rescue, Protect programme.  The aquarium has always been a popular attraction but it's recently seen its online ticket sales double as a result of its collaboration with A.I. driven sales funnel, Convious.
Blooloop caught up with Maaike Schröeder, marketing manager of SEA LIFE Scheveningen to talk about SEA LIFE's ethos and business model and its collaboration with Convious.  In addition, Kevin Westermeijer (right), CCO and co-founder of Convious, explains how his company's dynamic ticketing platform has managed to increase the aquarium's online sales so markedly.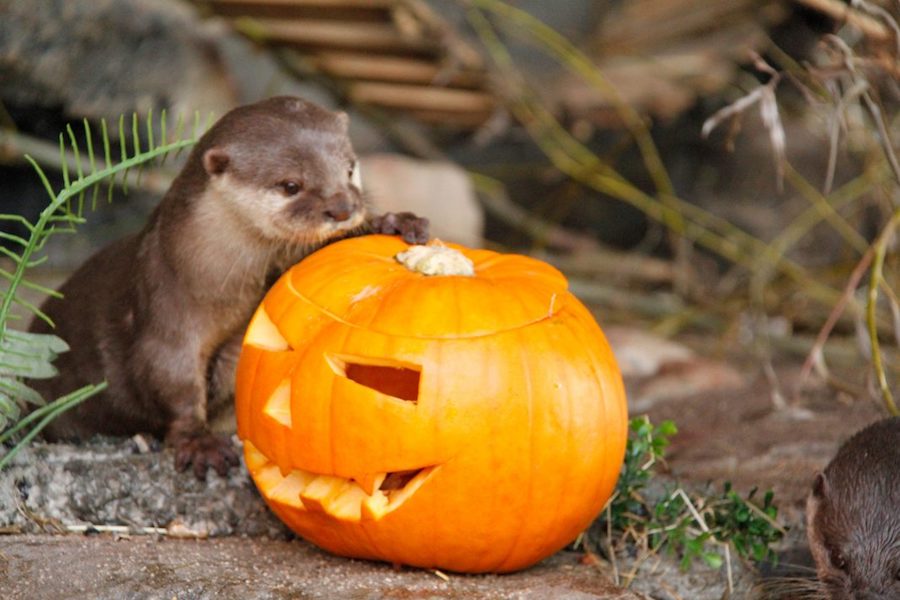 From cricket to clownfish
Maaike Schröeder (below right) is a former Dutch international cricketer.  She played in nine One Day International matches, including the 1997 World Cup.  Before that, she had a career as a field hockey player.  She played in the first team for HDM and won the Euro Hockeymasters tournament with the Dutch 40+ team in London in 2015.
It seems a curious leap, from the sports field to an aquarium.  So what drew her to SEA LIFE?
"Cricket is just not a big thing in Holland," she explains. "Yes, of course I'm proud of having played in the World Cup, but nobody would know here, and it certainly wasn't going to open any doors for me."
So she worked as a manager for an employment agency. Then, when a job opening arose at SEA LIFE, she took it.  It may sound like a cliché but she says she liked the idea of working with animals and at an attraction.
"Since I have been working here, I have realised there is so much beauty in the underwater world," she says.
Balancing facts with fun
As marketing manager, Schröeder is responsible for creating brand awareness for SEA LIFE.  Inevitably her main object is to attract visitors to the centre.  She communicates with the press and also works on local communication with schools and hotels.

"What we do is show visitors the beautiful underwater world, in more than 45 aquariums.  We educate people about the environment, the sea, and about all the beauty which is in it."
With the oceans currently in crisis, Schröeder says it's vital to balance facts with edutainment.  The attraction needs to maintain an upbeat feeling to the experience. "We do educate," she says.  "But we also want to ensure that it is fun. It's not just education, it is the combination that has an impact."
11 themed zones and an unparalleled location
Scheveningen possesses an enviable location for the aquarium.  It's right on the beach, just along from the famous pier (De Pier).  "It's such a wonderful location," says Schröeder. "It's not a must to be situated so close to the sea – and, in fact, many SEA LIFE centres are in shopping malls or within city centres.  However it's nice to be next to what we showcase. We have a sea view, and can use water from the sea for our tanks."
The aquarium has 11 themed zones in total. "These include the Dutch freshwater environment which we show first," says Schröeder. "Then we have a North Sea area, where we show the sharks, rays, and life in the North Sea."
There is an area devoted to the Amazon and also a tropical waters zone.  "We have a sea-horse breeding area," continues Schröeder. "We have jellyfish and rays.  Perhaps most excitingly, we have an otter enclosure, and a penguin enclosure."
Schröeder points out that by rotating exhibits each year, they encourage repeat visits.  There are also themed holiday weeks.  "We add special lessons, or themes into our holiday weeks, so people will have a reason to visit.  It's a nice way to add something new."
Conservation and animal rescue are key concerns
The SEA LIFE aquarium chain partners with registered charity the SEA LIFE Trust to reach a huge audience.  They run conservation campaigns, projects and education programmes dedicated to protecting marine wildlife and their habitats. "I am very proud that we rescue animals, and that we have a special programme for that centrally, worldwide.
"We rescued a turtle three years ago.  She was stranded on a local beach. We called her Flip and took care of her for a year.  Then we sent her back, on a plane, to be released into the Gulf of Mexico. That was really such a great thing to be part of: returning the turtle to the ocean where she belonged."
Flip wasn't the aquarium's only rescue.  "We also rescued a sunfish, and took it back to the ocean," says Schröeder.  "We look after animals as best as we possibly can.  If they come from nature, we take them back where they belong."
SEA LIFE has, famously, taken a stand against keeping whales and dolphins in captivity. "There are some animals that simply do not belong in captivity," Schröeder insists. "At SEA LIFE, we say dolphins do not belong in an aquarium, because they are highly intelligent. In SEA LIFE, you would never find a dolphin or an orca.  They simply don't belong there."
Convious drives online sales 
Visitors to SEA LIFE Scheveningen are predominantly Dutch (75 per cent) with the remainder comprising tourists from outside the Netherlands.  However the proportion does vary seasonally.
Online sales have recently increased significantly.  Schröeder is quite clear that it is down to Convious – a team of scientists and technologists who use A.I. to improve the booking and buying experience for visitors.  By placing a line of code on a company's website, their platform starts measuring behavioural and external data to tailor a personal experience for each customer.
"Convious contacted us, saying they had something new, so we said okay, let's test it," says Schröeder. "They had, in essence, invented a system whereby the customer can name their own price.  Dutch people seem to love it.
"Convious know so much about the website visitors, so can adapt to their click behaviour.  People want to be in charge of what they pay for an attraction.  So it actually works well for us, and works well for the customer.  So we are very happy.
"They started in two attractions in Holland, and now it is getting more and more popular.  People see how well it works for us, and now other attractions are copying it, too."
Discreet and dynamic 
Kevin Westermeijer, CCO and co-founder of Convious, which is based in Amsterdam, explains the genesis of the system. "We started less than two years ago, as our own platform, under a different name: Ticketoo," says Westermeijer. "It was a discreet dynamic way to sell surplus tickets for theme parks, zoos and aquariums.  We allowed the consumers to name their own price for tickets.
"Last year, in October, we launched with SEA LIFE Scheveningen and Body Worlds in Amsterdam.  They were the launching customers."
At this point the company also switched name – from Ticketoo to Convious.  It swiftly evolved a new iteration, extending the team, and making the product much more intelligent.  "This was when we started to develop everything powered by artificial intelligence," explains Westermeijer. "Machine learning that grew increasingly smarter.  We saw the results improve over successive weeks."
Personalised pricing
The system can differentiate between new and returning customers.  It can determine the traffic source, cookie data, and online behaviour on the website itself.  It picks up on historical data of the venue alongside variables as the weather.
"Our customers decide what they want to reach as their average ticket price for the day," says Westermeijer. "And then our pricing API keeps calculating what prices we can sell tickets for now in order to reach, for instance, an average ticket price of €15."
An algorithm calculates an optimal real-time acceptance price for each online buyer, in order to reach the maximum number of ticket sales and revenue for the customer.
"The system calculates, well, this person is probably willing to pay €18 or this person we think is willing to pay less.  There are a lot of variables, and the system always manages to get an average ticket price of whatever the customer wants to reach."
Convious calls this dynamic style of pricing 'personalised pricing'.  "There are several venues now which have started with personalised pricing," says Westermeijer. "From now, we really want to extend our customer base, mainly outside of the Netherlands."  He says they will be mainly focusing on the UK and the USA. "These are the most interesting markets for us as we think their consumers will like this product."
Making software more intelligent
"The first step is to increase the conversion rate," says Westermeijer. "The next is to increase the revenue for our customers, based on smart upsell. For example, if it is 25°, and we know a family of five including three children is making a booking, the system will ask: 'Are you interested in three ice creams?'"
This kind of upsell is smart, depending on the type of customer and other variables such as weather.
"The third step is smart traffic," says Westermeijer. "We will target people with the same behaviour online, who are likely to go for this, or a similar, price at another venue as well. The idea is to get a bigger bang for the buck.  For the same marketing spend we can get more revenue for our customers."
Convious are the clear leaders in this field.  They are certainly the first company to approach dynamic pricing with such a degree of sophistication.  "What we know is, right now, we don't have any direct competitors."
Maaike Schröeder is more than happy with the system.  "We have doubled our online sales due to this platform," she says. "People like the tool.  Convious knows so much and can make behavioural predictions about what the customer is going to do, and it just works well for us. They have the specialist knowledge around how to reach people online."