Its 2020-2030 master plan announces expansions and renovations as part of The Gateway Project.
Glenn Dobrogosz is CEO of the Greensboro Science Center. He spoke to Blooloop about the renovations and expansion detailed in its master plan.
The Gateway Project will include up to $45 million in capital improvements. It will support around 460 jobs and is expected to have a positive economic impact of $80 million over the 10-year period. 
Dobrogosz's love of animals and conservation is innate, he says. "I was the kid that was down by the creek turning over rocks and looking for other forms of life.
"Going into high school or college, I knew that science was going to be a big focus point. I got my 4-year degree in biology. But then I went straight into the Peace Corps because I didn't know what the next step should be. Also, I just wanted to be exposed to a whole different world."
While he was in the Peace Corps he taught science on a small island in the Caribbean. He saw many conservation initiatives in agriculture, erosion, coral reefs and endangered species.
"There is an endangered type of bird there, the St. Vincent Parrot," says Dobrogosz. "I was working alongside the people studying it. As part of a project, they captured some of these birds. They sent them to zoos in America and in the Caribbean, too, for breeding programmes.
The start of a career in zoos
"This was when I realised quality zoos were becoming involved in captive propagation and species survival. I hadn't known this before; I was not a zoo person.
"So that started me off. I came back to the States and went to a zoological park training program in Florida. I got another degree, and launched my career from there."
Dobrogosz's first job was in Indianapolis. Here, he worked with their elephant management program. "The program itself wasn't for me, because it was all about one species. For me, it's all about diversity."
From there, he went to Grassmere Wildlife Park (now Nashville Zoo) in Tennessee. He worked his way up from senior keeper to curator. Then, he decided to take a risk. Having only been in the field for six years, he applied for his first executive director position. This was at a small facility in upstate New York.
"We later got it accredited, and did some really cool things," says Dobrogosz. "It's now called the New York State Zoo and is all native species. We brought in wolverines, and all kinds of new animals, and got it AZA-accredited.
"That was my launching point. It was the hardest thing I've ever done, but it was, from a career perspective, probably the best. We went from nothing to being something significant, and meeting accreditation standards."
A new approach in North Carolina
Next, a facility in Georgia recruited him to help with their reaccreditation. After this, the position in North Carolina became available.
"In my heart and soul I'm a North Carolinian," says Dobrogosz. This was a chance to do something that he had been thinking about for a while.
"I love zoos and I love museums, but independently, they struggle. There is a whole new generation coming up with different expectations. You can now travel the world on your iPad. When I was a kid the idea was that you'd go to a museum to see these amazing objects. You'd be mentally transported to that time and place. I'm not sure that's the case anymore.
"The museum world – and I'm heavily involved with the museum and zoo worlds – is having to become more inventive and more immersive. We need to figure out that modern methodology to create awe and experience for our visitors.
"So when this opportunity at Greensboro came up, it was just right. I took this job knowing that this community was ready for something new in terms of tourism. When I got here I worked with the staff to write a masterplan in house: we didn't have any money."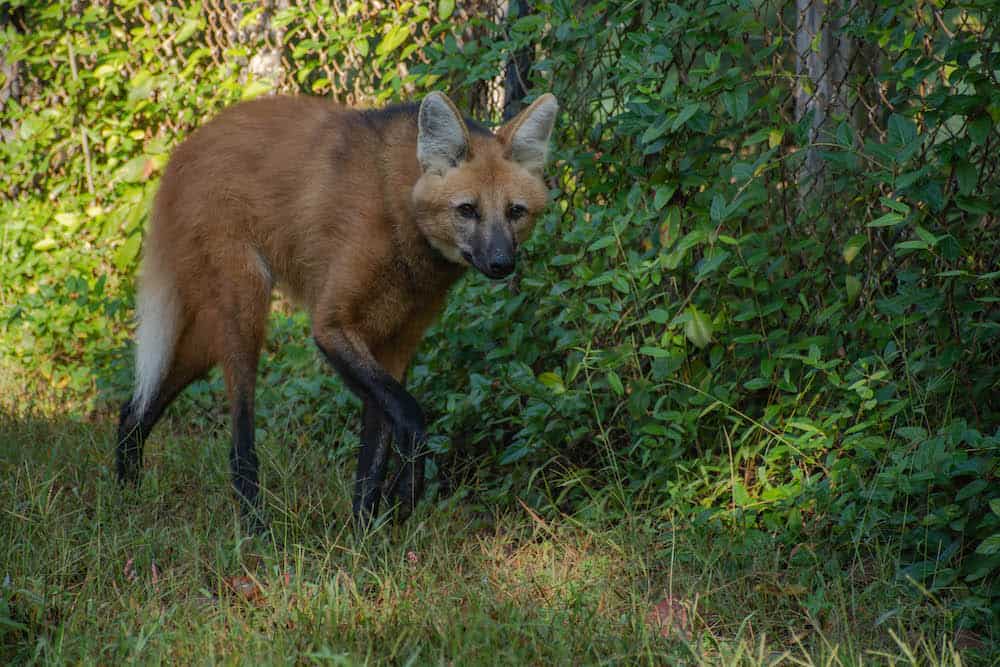 The Greensboro Science Center
The idea was to create a three-in-one destination. It that would combine an AZA-accredited aquarium, an AZA-accredited zoo, and an AAM accredited science museum, all on one campus:
"That is where it all began," says Dobrogosz. "And that's what we're executing now, to the point where that master plan will soon be done.
"And then about a month ago we launched our vision for the next 10 years. We have set an expectation in our community that we're always moving forward. We're always reinventing ourselves.
"It's what we have to do. It's sustainability; it's about keeping people interested and coming through the doors. That is the bottom line."
Penguins and technology
The GSC team have recently completed a successful capital campaign, as Dobrogosz explains.
"The person we hired as a consultant said, 'You could maybe raise six million.' We more than doubled that. The inside joke is, 'How did we do it? Penguins and technology.'
"We brought people here; they got to see it, smell it, be involved with it, learn it from our staff. Our team got to be face to face with them, and they got that face-to-face time with penguins.
"Everybody falls in love with penguins immediately. And our technology team, which is only three people, is really pushing the boundaries of interpretation using new technologies."
Technological advancements at Greensboro Science Center
Dobrogosz contends that Greensboro is the most technologically advanced science museum in North Carolina.
"It's not because we're smarter, but because our staff are always thinking to stay ahead of the curve. Our philosophy here is 'How do people know what they want when what they want is probably around the next bend?' So, we try to live around that next bend, which means taking risks.
"We spend a lot of money on immersive technology that puts the digital age visitor in storylines that they can relate to. Then through those storylines, they connect to science and conservation education, all our values. It is something we are really proud of.
"We get calls from zoos and museums all over the country, saying 'What are you guys doing with technology? We want to catch up, we want to do that'. It's all down to our team. They're never satisfied with the current technology. They're always thinking about what that next level technology is, and experimenting with it."
Greensboro opened a dinosaur exhibit in November 2017. This is an example of this use of technology. "It's called Prehistoric Passages: Realm of Dragons," says Dobrogosz.
It was designed by the Greensboro Science Center exhibit team in collaboration with Peter Ruocchio of Ruocchio Designs. The exhibit encompasses three galleries. Two of these explore some of the different ways scientists have approached palaeontology. The other reveals what we now know about dinosaurs.
"For the Realm of Dragons part, we brought in a Komodo dragon which is, again, an endangered species. It's a very strong exhibit; the animal is right there, he's in your face, behind his glass wall.
"Then you go through this portal, which is a mist screen with video projection on it. It's as if you are going through a wormhole to the time of the dinosaurs. Using videography and animation, every wall around you comes to life. So, you are now in a changing prehistoric forest with the dinosaurs.
"On top of that, there's one section called the prehistoric petting zoo. Here, using augmented reality, you are surrounded by dinosaurs of all sizes that you can pet.
"The kids love it, and so do the adults – we have a night-time cocktail party there."
The centre displays and interprets artefacts using Pepper's Ghost technology.
"Instead of having an artefact in a conventional display, every artefact or biofact is in a Pepper's ghost pyramid," says Dobrogosz. "We have a green screen studio in our facility and do all our live video internally. Instead of just an artefact in a box with a written label, there's a miniature holographic person standing on top of the artefact. They walk around it and tell you all about it."
The centre also displays fossils using HypeBox technology in a unique, all-in-one digital setting.
"HypeBoxes are mostly used in Las Vegas to sell Rolex watches and things. Basically, it's a transparent screen and a lightbox, so it looks like there's an object in the box. The object can rise and turn itself around; we're using that to teach about bones and artefacts.
"We're doing things with marketing technology and cutting edge, high-impact technology. We are interpreting objects that museums have been interpreting for hundreds of years. It's just a different approach, but it's working."
Science education at Greensboro Science Center
Dobrogosz regards science education as a key to people's engagement with conservation.
"Most people don't consider themselves very science-minded. I think we need to be focusing on the basic science of life, the biology that is related to everything we do.
"You go into a classroom with kids and go, 'Hey kids: are you into science?' And you'll get a few hands to come up. But then you ask them 'What are your hobbies?' and it's 'I like to ride bikes' – and then you hit the science behind riding a bike. Swimming: water, buoyancy. It's all science.
"You can find ways to relate basic science to how human beings live and how we enrich our lives. The science is everything.
"To me, conservation is a subset of basic fundamental science. I think people need to have a more basic understanding of their own lives and their own biology. They need to see their own role on the planet before they can think about saving animals they've never seen before.
"For me, the conservation program is supported by getting better at teaching science. That's our approach here."
Teaching people to enjoy learning is, he contends, critical. "We like to use storylines. We have two theatres that we use; one is currently showing a musical sung by meerkats.
"They tell their story of life in the desert through songs. At the same time, the educator in the room is interacting with them, talking about what it's like to be a meerkat in the wild. It sounds crazy, but you leave the show knowing everything you need to know about meerkats.
"We also do one with dinosaurs, and then we have an OmniSphere Theater show that does all kinds of stuff. Storytelling helps people remember. And it connects to that childhood need to read and transport yourself to other worlds instead of just reading a textbook."
Immersive art and multimedia methods of interpretation are in use throughout the centre.
"We have touch walls that become a giant iPad. Here, kids can play a game themed around conservation or science. They love that. Some staff don't like it, they want to get back to basics, to looking at animals, but it takes both. We want to appeal to the 2-year-old, and we want to appeal to the 92-year-old."
Greensboro is also in the process of adding a STEM centre. "We're calling it the SAIL centre. It stands for Science Advancements and Innovative Learning," says Dobrogosz.
"We have these giant sails all over the wall, that look like sails from a ship. Our technology team use projection mapping to project onto them.
"The entire room is surrounded by these sails, and it means we can turn the room into anything we want it to be. You can be downtown, in a forest, in space or under the sea.
"We are now doing a science café where we're teaching about a particular topic. Through the sails, we can completely immerse people in that location.
"When we unveiled our new masterplan, the Gateway Project, to the city council and donors and members in our new Sail Centre it worked so beautifully. Not only are you telling them what your future plans are, but also boom, you're surrounded by them. It really was cool."
Future plans for Greensboro Science Center
Dobrogosz describes the future plans for the expansion. He also explains how they tie into education and conservation initiatives.
"There are two parts to that. We're finishing up our original masterplan with a bunch of projects. The biggest one being a zoo expansion called Revolution Ridge, Life on the Edge. The reason we went in that direction is we like to be different.
"Our facility sits directly next to a revolutionary war battlefield. We have found musket balls from a skirmish of that battle on this property. So we started thinking about taking advantage of that storyline -the fight for freedom. Human beings fought and died for freedom here, and that's really what animals want too: to be left alone.
"So we are playing on that paradigm. For the Revolution ridge project, through our graphic interpretation, our augmented reality, all the things we're going to use down there, we will tell the story of freedom, and how modern zoos, museums, people, scientists, universities, are really just trying to figure out how animals and humans can live together in a more stable state."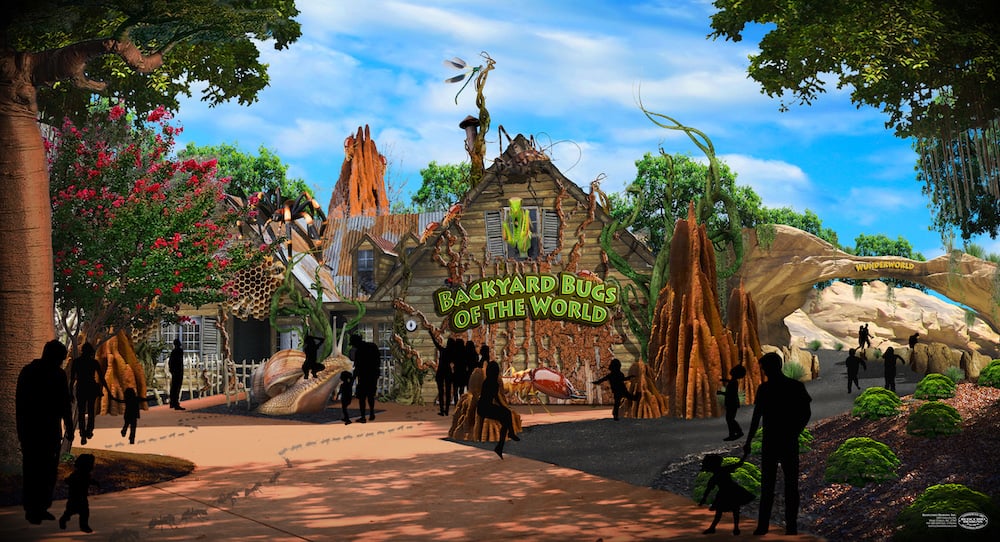 It is important, Dobrogosz feels, to ensure that people understand the importance of freedom to animals. Particularly as those animals become increasingly endangered.
"The most intrinsic and innate thing that human beings want is to the freedom to live their lives the way they want to live it. And, it's no different in the animal world. They may not consciously think that, but they just want to propagate their species and live in their habitat. The same way we do.
We want to take that sacred land where humans died fighting for freedom and tell that animal story. We'll show that the conservation of other animals is not just a good idea, it's the right idea. It related to what we want as well, as human beings."
Greensboro Science Center – Zoo expansion
The zoo expansion, which is about to start, will take around eighteen months. The Gateway Project is the project for the next decade.
"The project we are about to wrap up, Science City USA, was unveiled 14 years ago. It was easy to generate enthusiasm. All we had to do was use the word 'aquarium'. It was the first inland aquarium in the history of the state. That got the community, the politicians and the business leaders excited.
"For this new masterplan, we had to figure out something that would, once again, captivate a new audience in a way that would be important to our community. Ultimately, our community are the ones supporting the Greensboro Science Center. So the Gateway Project took a different approach."
Glenn Dobrogosz on

The Gateway Project
Greensboro was once one of the richest communities in the state. This declined when the textile industry drew to a close. Now, according to Dobrogosz, it is going through a renaissance:
"Greensboro is reforming itself; we want to be part of that through science-based tourism. It is a big arts community; we have five universities here.
"We decided the Gateway Project would emphasize the inseparability of the arts and sciences. The idea is to make every exhibit we build an immersion in both the arts and the sciences. And, from a modern standpoint, make features within these exhibits that are Instagrammable.
"The social media world is obviously very hot. So we want all these people to say 'I'm at the Greensboro Science Center' and do the selfie shot. They'll have these iconic, artistic and scientific forms around them."
An open-air offer
The planned expansions at the Greensboro Science Center include an open-air amphitheatre which will overlook the lake. This will feature entertainment and educational programming, nature play zones, areas for reflection and a boardwalk around the lake. It will also include improvements and upgrades to animal habitats and a promenade for F&B.
A science-inspired sculpture will greet visitors as they approach the Science Centre. "The entrance sculpture will look beautiful in the daytime. Then, at night, suspended multimedia displays will tell scientific stories," says Dobrogosz.
Iconic architectural gateways will define exhibits, creating immersive experiences for guests. "We're going to create gateways to adventures. These might be giant tiger tubes, or a portal, or geodesic Domes of Discovery that you walk into and find interactive storytelling."

New habitats at Greensboro Science Center
Shark Reef will be an Indo-Pacific habitat, with interactive underwater cameras and storytellers. Meerkat 2.0 will comprise an expanded multi-season space. It will also feature a bridge, affording exploration from above. Gibbon 2.0 will include a new water feature, as well as portals and tunnels. These will to lend fresh perspectives for animals and humans.
On Predator Path, guests will explore the evolutionary adaptations of predator and prey animals through a range of interactive exhibits. These will feature shadows, sculpture and reflection.
Immersive art and technology will feature throughout the new plans for the Greensboro Science Center.
Finally, Dobrogosz concludes: "So that, in short, is what we're shooting for. A fusion of the arts and sciences that ultimately have conservation stories built into them."
All images kind courtesy of Greensboro Science Center