With COVID-19 impacting nearly every business around the world, many companies are trying to figure out what the new model will look like as they emerge from the global shutdown.
It is unclear what the full impact will be on the leisure and entertainment industry in the long term. For attractions, such as St. Louis Union Station, reopening after COVID-19 will present several challenges. Everything from throughput to the types of experiences offered will be affected. Companies are having to reimagine everything, both behind the scenes and front of house.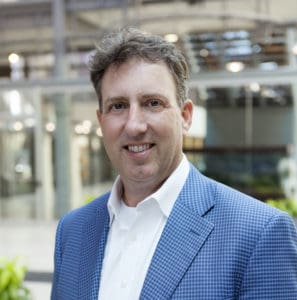 On Christmas Day 2019, St. Louis Aquarium at Union Station opened to the public. This is located within the giant St. Louis Union Station. The complex is also home to a huge observation wheel, miniature golf, ropes course, mirror maze and several signature restaurants.
This is all complemented by a historical train station and adjacent luxury hotel, dating back to the 1800s. We spoke to the resort's management to find out more about how they are preparing to operate in a post-COVID-19 world.
"We started the year with a grand opening that was beyond anything we imagined," says Steve O'Loughlin, President of the destination's owner, Lodging Hospitality Management (LHM).  "The Aquarium alone saw over 300,000 guests in about two months and the whole complex hosted over half a million people in this same amount of time"
"But as COVID-19 started making its way through the country, business came to a standstill. Within 48 hours, all of LHM's hotel and conventions business completely fell off the calendar."
Unexpected closure
Just a few months after the grand opening, the Aquarium's operators took the decision to close.
"It was a very difficult business decision to make but the safety of our guests and staff had to come first," says Bob O'Loughlin, Chairman and CEO of LHM. The St. Louis Wheel and other attractions closed shortly after that and then a while after that came the government order to shut down all non-essential businesses in Missouri.
During the shutdown, many staff are working from home. But the St. Louis Aquarium team still has animals to feed and take care of.
"There were some good models out there as to how to keep a community presence during various types of company shutdowns," says Tami Brown, Executive Director of the St. Louis Aquarium. "So, we borrowed some of those ideas and developed some new ones to keep the public engaged and feature the team members while following the government's stay at home orders."
Live streaming has become a strong tool across many industries. St. Louis Aquarium is using it during the shutdown for Breakfast with Sharks, Otter Chat, and live Town Hall sessions focusing on various topics ranging from how fish sleep to dive operations required to maintain a world-class aquarium.
Planning early
As the resort was well into its stride of making the most of the shutdown, Steve O'Loughlin challenged each of the management teams of its assets to start formalising plans for what things would look like when the country started emerging from the shutdown and the green light was given to reopen to guests.
"While there were some great ideas out there for what the teams could be doing during the shutdown, we were hitting a wall in terms of finding any kind of guidance or recommendations for how to gear towards reopening," says Chris Davis, Managing Director of zoOceanarium Group, which operates the St. Louis Aquarium, Ropes Course and Mirror Maze.
"For a couple of weeks into the shutdown, we waited for cues from the bigger industry players on reopening after COVID-19. We reached out within our networks to get indications on where everyone stood and what policies were being considered.
"We didn't want to be caught unprepared when we did get the green light," says Davis, who had some experience with re-opening an aquarium in Asia after SARS.
Analysing risks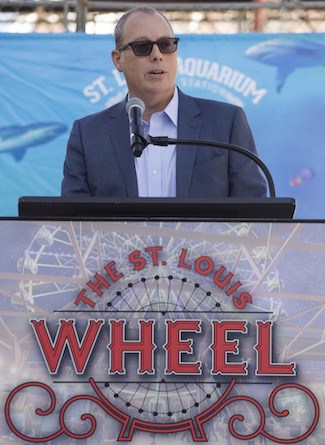 "We began by having each team review every step of the guest journey throughout the property," said Steve O'Louglin.
"Union Station Hotel, the St. Louis Wheel, the St. Louis Aquarium, the restaurants, the ropes course, mirror maze, miniature golf, the carrousel, even the public spaces both indoors and outdoors. They all had to be assessed and analysed for potential areas of risk. This was done based on what we now know about the virus and its spread."
"Many of us were in different places and working from home," says Eli Stovall of Icon Attractions, who operates the resort's outdoor attractions including the Wheel, Miniature Golf and the Carousel.
"So, the teams came together and did a virtual walkthrough of every area of the complex. Our management team, zoOceanarium Group's management team and the owner of the resort's management team all did a deep dive into the intricacies of the complex. We worked together to put together a complex-wide set of procedures for reopening after COVID-19."
"The team looked at everything," says Karyn Wilder, General Manager for all of the resort's outdoor attractions. "Ranging from the obvious including potential guest touchpoints such as ticketing and guest flow to the not so obvious areas. For example, the Aquarium's interactive sandbox and ball cleaning on the miniature golf course."
Practical steps for reopening after COVID 19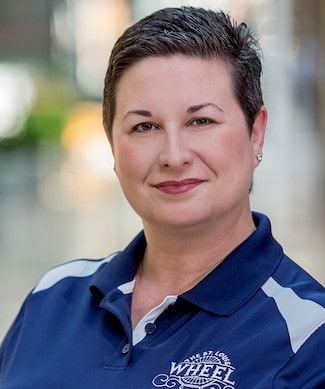 "The team started looking at what things would probably look like when we emerge from this shutdown. So, we were able to start narrowing down critical timelines between when we got the green light to reopen and when we could meet internal requirements. As well as those put upon us by the various federal and local regulations," says Davis.
Thermal scanning cameras are likely to be the new norm for attractions. After communicating with several suppliers from all over the world, with long lead times reported from each, the team realised decisions would need to be made quickly. Well before any industry-related guidelines had been published.
They purchased a thermal scanner from a company in Texas that will allow for an additional layer of passive monitoring of an indicator of guest health, body temperature.
The attraction is also working with its digital partners to develop an app to help with reopening after COVID-19. This will allow groups to confirm their health status before arrival and provide an additional degree of tracing should there be any issue detected.
Strategies to mitigate risks
The team is working hard to keep things afloat during the shutdown. Meanwhile, they are putting just as much effort into being ready for opening after COVID-19, when they get the green light from the government and they feel comfortable doing so.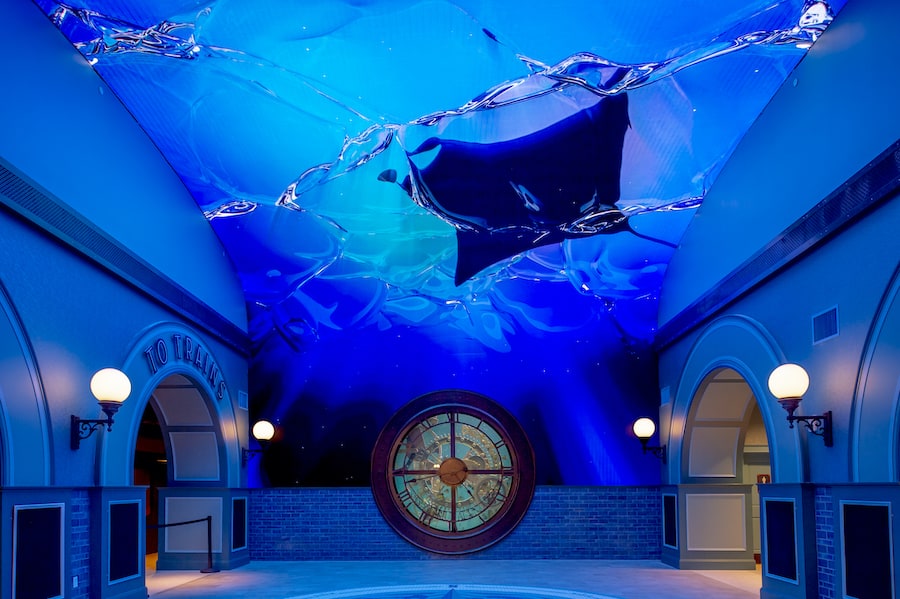 They shared a working draft with Blooloop of the areas identified on the first walkthrough and their initial ideas for mitigating the risks in each of those areas.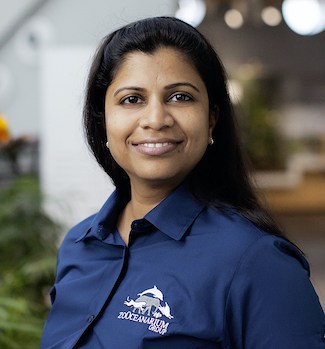 "The document and manual we are currently developing are very fluid works-in-progress and we still have numerous question marks," says Melissa Fernandes, Manager of Staff Training and Development for zoOceanarium Group.
"However, we are confident that once the stay at home order lifts, we'll be in a position to quickly get staff in. Then we will be able to start the real-world testing of the procedures and hands-on training of our new SOPS.
"We also recognize that standards will be developed within the industry as well as federal and local regulations. These may supersede our initial planning, and we are committed to incorporating those into our operations."
Overall assumptions on reopening after COVID-19
The resort will open with both mandated restrictions and self-imposed best practice restrictions. This is to ensure guest and employee safety. Throughout the venue, six-foot social distancing will be required and cleaning routines will be increased in frequency. Employees will wear PPE such as masks and gloves, as well as using hand sanitizer.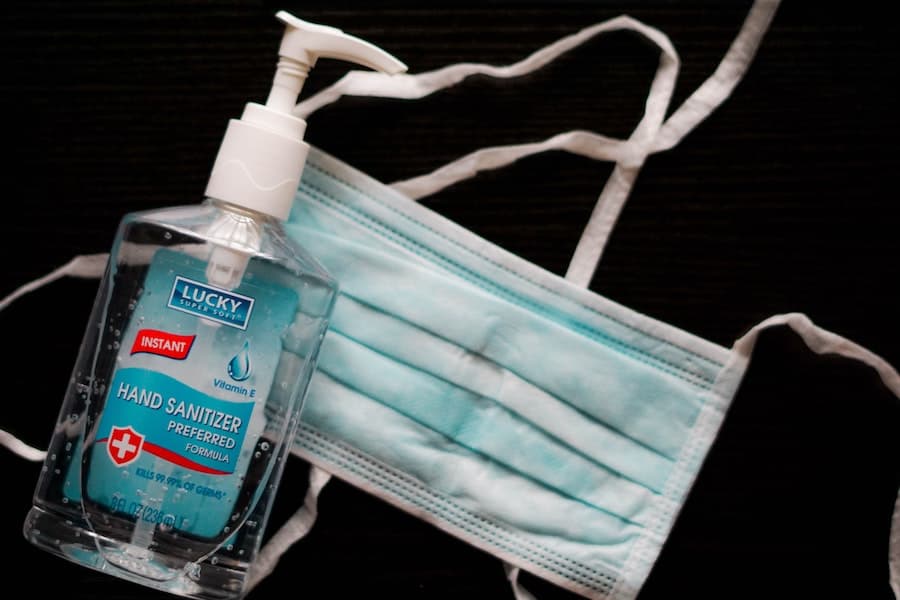 There will be limits on the number of people in each area of the building. On reopening after COVID-19, St. Louis Union Station will test and validate preliminary estimates for visitor caps.
Safety measures for all attractions
For guest services, there will be several extra precautions in place. For instance, the number of POS stations for ticketing will be reduced, as the current systems are less than six feet away from each other. St. Louis Wheel ticketing staff capacity will be reduced from a maximum of four to a maximun of two and the St. Louis Aquarium ticketing capacity will be reduced from a maximum of five to a maximum of three.
In addition to this, there will only be two retail check-out points for the Aquarium and one or two photo check-out points. Ropes Course and Mirror Maze ticketing will remain the same. Attractions at St. Louis Union Station will also install plexiglass shields at guest service points.
View this post on Instagram
The resort is also considering online-only sales for the initial re-launch. This means it can monitor capacity and reduce contact between guests and staff.
Alternatively, it will still allow traditional transactions with extra protective measures, while encouraging online sales wherever possible. It will communicate these changes to guests through effective channels.
For sales, it intends to move away from collecting credit card signatures. The resort will disinfect card machines after each transaction. It will also research how effective antibacterial film will be for touchpoints.
Guest interactions
Staff will clean access scanners between shifts, or anytime they change hands. They should also avoid holding a guest's phone to complete the scan. For lost and found items, staff will only keep valuables such as wallets, credit cards and phones, handling them with gloves.
St. Louis Union Station is also planning to check guest temperatures on reopening after COVID-19 through the use of passive thermal scanners. It will identify suitable access points for this to take place. The resort has selected the supplier and the model and is now awaiting its arrival.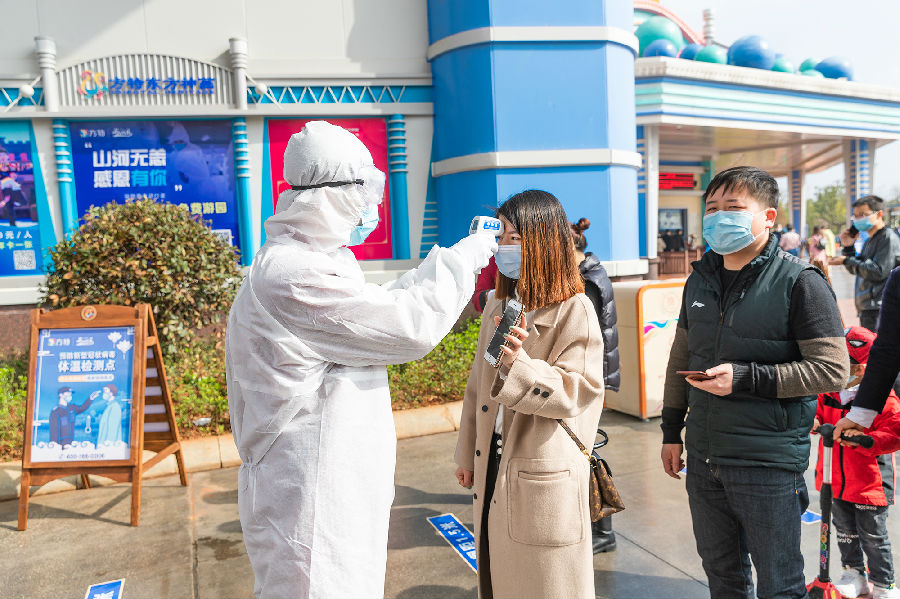 Attractions will continue to lend wheelchairs, however, the ID provided in exchange will be collected in a Ziploc bag. Wheelchairs will be sanitised after each use and will not be reissued to another guest until they have sat unused and disinfected for 15 minutes.
Guests can still borrow Sensory Bags but these will be in disposable bags rather than cloth bags. They will be disinfected after each use and stored for a minimum of 3 days before issuing again.
Hand sanitizer dispensers will be readily available throughout the attractions, as well as antibacterial soap.
Reopening after COVID-19 – safety measures for staff
Given the potential limit on the number of people allowed in one room, the complex is identifying alternate break areas.
Where groups of team members share an office, six-foot distancing must still be maintained. Specific office time for various staff will be allocated, so office work gets completed while still maintaining social distancing guidelines. Staff must sanitise equipment after each use with a wipe.
The HR team at St. Louis Union Station has put in place protocols for checking employee temperatures, as well as introducing a health questionnaire for team members to complete before starting their shift. Training sessions will also need to take into account social distancing measures. Some will take place remotely while employees work from home.
Staff at the attraction will wipe common areas with disinfectant on a pre-determined schedule and as needed. These areas include railings, fencings, counters, doorknobs, and other commonly touched areas. Management will also look at the need for extra housekeeping teams or hours.
Shared workspaces will be subject to an aggressive cleaning schedule. For example, food prep areas, locker rooms, LSS/Husbandry operational controls and Husbandry/maintenance tools.
Photo sales, retail and crowd producers
There will also be changes to photo sales upon reopening after COVID-19. Currently, guests receive a QR code to redeem their photo upon exit. They then hand this to the sales associate at the photo counter.
Here, the guest views the photo, chooses their product and completes their transaction. All products require the handing back of some form of collateral to the customer. For example, a physical photo, a receipt with the digital download code, or the QR card with the DigiPass.
Now, customers will scan their QR card rather than handing it over. Attractions will encourage digital downloads and cashless sales.
St. Louis Union Station is considering whether to continue to allow retail returns. Things to take into account include how to dispose of or disinfect returned items. Pending health department guidance, it could allow guests to place returned items in bins. The items would then sit for the maximum virus lifespan before staff return them to the shelf.
Crowd producers such as jugglers, conductors, movie nights and sponsorship activations will have to be changed.
All of these changes will require both front and back of house reminder signage, with consistent messaging throughout St. Louis Union Station upon reopening after COVID-19. Management will also add information to websites and app.
Other considerations include the complex's tram, as well as spacing of deck chairs around the lake and seating at F&B outlets. Management also needs to be aware of risks around parking ticket machines and parking validations.
Specific considerations for St. Louis Aquarium
St. Louis Aquarium will introduce an app so pass holders can create their own online pass card. Or it will ask pass holders to send photos and all relevant details so it can produce cards now for pickup at the box office.
In addition, it will require advance purchase for all tickets. This leaves the box office only for ticket exchanges refunds, guest services and military/senior discounts.
St. Louis Aquarium will require advance purchase for all tickets
Annual pass holders will need to reserve tickets online. This will allow the Aquarium to manage the total number of guests entering. For queues within the attraction, there will be two lines for timed ticketing only. Guests will line-up along walls, leaving middle as access corridor, with six feet between each part and between each line.
Meanwhile, the Aquarium may have to temporarily close the opening train ride, or insist on six-foot distancing between groups. It will also add distancing floor markers in the train staging area.
Managing interactives
St. Louis Aquarium at Union Station will also introduce new safety measures for interactives upon reopening after COVID-19. For example, there will be place markers indicating where groups can gather at the touch pools.
The interactive VR sandbox will be unavailable until the Aquarium finds a solution for disinfecting the sand. Or until the Aquarium finds a sanitary replacement for sand that will still trigger the digital scanners.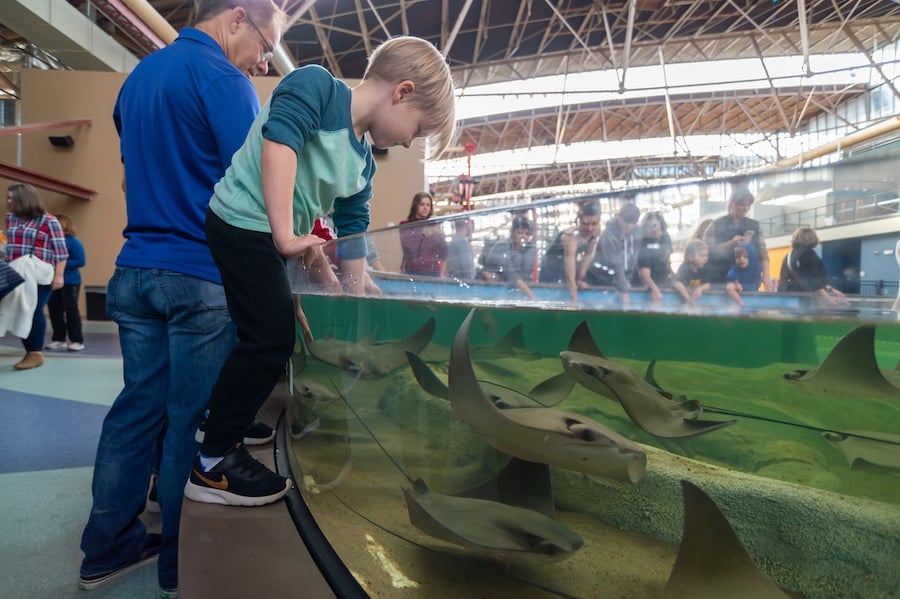 For the interactive otter chat, the Aquarium will remove some benches. This will allow for social distancing. It will also ask guests not to stand in the area. For the Animal Ambassador Stage and Carts, again floor markers will be used. Groups must wait until a marker is available before getting close. Finally, it will eliminate cloth bags from its Behind the Scenes tours, as well as decreasing group sizes.
Reopening the Ropes Course and Mirror Maze after COVID-19
Guests taking part on the Ropes Course will use timed tickets and a wristband system. This will minimise queues and manage their time on the course. Online waivers will replace paper ones. The operator is also looking into whether nylon covers can be slid over the tethering mechanism and then replaced and sanitized between each participant.
View this post on Instagram
For employees, there will be personal equipment for each staff member within a shift. This is instead of sharing things like harnesses, sling lines and finger keys for unlocking carabiners.
The Mirror Maze will either turn off the compression hallway or have guests exit at the emergency door into the hallway. Since disinfecting mirrors is too time-consuming, guests will wear gloves during the experience.
Specific considerations for The Wheel
Mini Golf equipment will be cleaned with peroxide wipes between guest uses, as is already standard procedure. Signage will also remind guests to observe social distancing throughout the course. Attendants will be able to regulate entry to prevent the course from becoming too busy.
In addition to this, it will dispose of golf pencils after each user. The attraction will also use UVC light to disinfect the Mini Golf Hut each day.
View this post on Instagram
For the carousel, attendants will give verbal instructions to fasten lap belts and will ask chaperones to assist younger children. Attendants will do visual checks from a distance, as well as limiting riders to allow for social distancing.
As with the Mini Golf, UVC light will help to disinfect between guest cycles, on top of existing cleaning routines. Staff will also disinfect the operator panel at handovers.
On the St. Louis Wheel itself, safety briefings will take place from a safe distance before guests enter the gondola. In addition to daily cleanings, staff will disinfect gondolas between each guest cycle using traditional agents or UVC lights.
The gondola loading and unloading will also be spaced and timed. This will allow for proper social distancing between guests and cleaning cycles. Again, staff will disinfect the operator panel on shift changeover.
Finally, cleaning of the retail shop will take place at regular intervals, with UVC light helping to disinfect containers.