Chester Zoo in the North-West of the UK has announced the vision that will take it to 2030.  
Vast themed zones, offering habitats for endangered species, lead the development, enhancing Chester Zoo's position the most visited UK attraction outside London and as a world-leading leisure and conservation attraction.
The plan is hoped to enhance the zoo's position as one of the world's foremost animal, leisure and conservation attractions.
The Zoo is focusing on creating vast themed zones which will create superb environments for the animals as well as improving visitor experience. In 2015, Chester Zoo opened its ground-breaking Islands habitats, bringing South East Asia to life in England.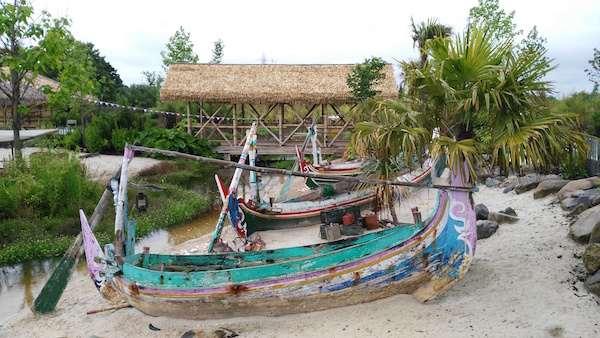 Now the rest of the Zoo is set to be sensitively transformed in a similar manner. A grassland area is inspired by a variety of African habitats – from scrubland, through savannah to desert. The new forests zone will be filled with vertical layers – visitors will be able to explore forests through treetop walkways.
Above all, the new environments will create ideal conditions for highly threatened species. The Zoo does not currently have pygmy hippos or Western lowland gorillas: both species are going to be introduced in the coming years. The new habitats will allow the Zoo to make an even more positive impact on the living world.
"The Zoo is internationally recognised as a leading centre for animal conservation, education and science," says Dr Mark Pilgrim, Chester Zoo's Chief Executive Officer. "It is already the UK's premier wildlife attraction, welcoming over 1.9 million visitors a year. Our vision is to evolve from a national success story into a truly world class showcase for the wonderful, yet often threatened wildlife, and fantastic, but fragile, habitats on Earth."
The Zoo currently contributes more than £50m a year to the regional economy in the North West of England. The new developments are set to provide a wide range of economic, social and environmental benefits, not only to Chester, but on a regional, national and global level.
"As a beacon of excellence here in the north of England – we are creating an internationally renowned centre of the highest quality, providing a wide range of employment, education and economic benefits," says Dr Pilgrim. "At the same time the development will inspire millions to appreciate and treasure the rich and remarkable biodiversity of our planet."
The improvements will continue to continue the vision of the Zoo's much loved founder George Mottershead. His philosophy was one of "always building".
Images: Chester Zoo