The Ocean Pavilion and its 350,000 gallon tank at the Seattle Aquarium is to be the centrepiece of the new Ocean Pavilion, designed by Seattle-based LMN Architects.
The transformation of Seattle's waterfront continues with the announcement of the vast new expansion to the Seattle Aquarium.
The Ocean Pavilion will be sited next to the aquarium's existing buildings at Piers 59 and 60. It is scheduled to be completed in 2023. Early designs suggest that the centrepiece of the new building will be a 350,000-gallon warm-water tank.
The new tank is about three times as large as the Windows on Washington Waters expansion which was completed in 2007. The display will offer visitors a visceral experience of the Pacific Ocean's "Coral Triangle" region off the costs of Indonesia, Papua New Guinea and Malaysia. It will be home to sharks, sea turtles and dozens of other creatures, along with many varieties of coral.
CEO Bob Davidson said he hopes it will help visitors develop an "ocean ethic," inspiring them to educate themselves and take action on ocean issues. The new building will strengthen the aquarium's role in conservation. It acts as Seattle's connection to Puget Sound and the wider Pacific.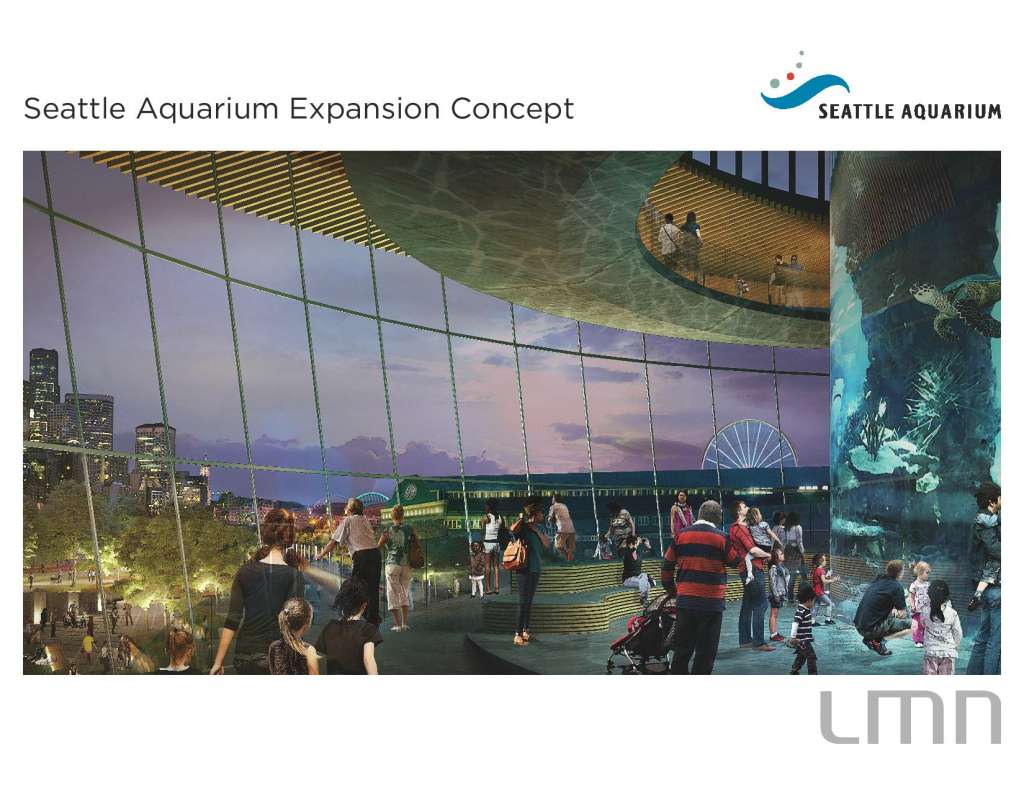 The Ocean Pavilion will also play a key part in the complete regeneration of the Seattle waterfront.
Pike Place Market recently celebrated the grand opening of its new MarketFront expansion, which will eventually link up with the Ocean Pavilion building. A walkway will connect the market and waterfront. A stop on the Ocean Pavilion's roof will give a stunning 360-degree of Elliott Bay and the Seattle skyline.
Davidson says it will open up possibilities of having the market connected to the aquarium and to the waterfront at the aquarium in a "completely new way."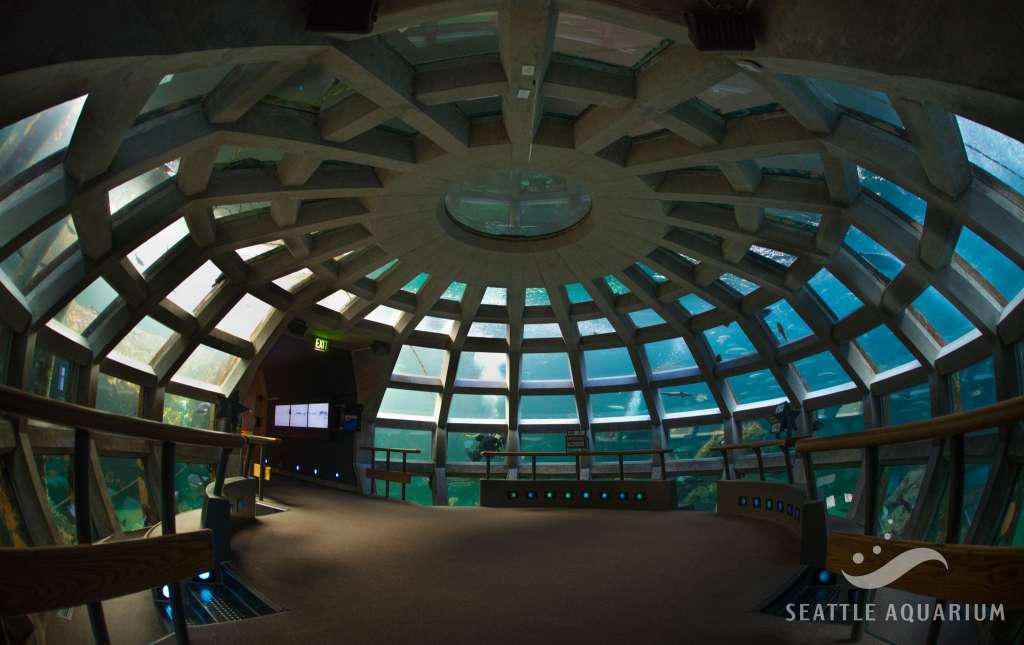 "This will remove the friction that has separated the market from the waterfront all these years," says Davidson. "That alone will cause a tremendous increase in pedestrian traffic on the waterfront."
The aquarium currently has a capacity of 850,000 annual visitors. The waterfront renovation is likely to increase that number to over 1,200,000.
The $100 million project will be completed with a variety of funding sources. It will be a "partnership between the city and community", according to Davidson. He says the aim is to create something enduring, that is authentic to Seattle and that people can be proud of.
"The aquarium is a trust to all of us," he says. "It serves one of the most diverse audiences in the region."
Seattle Aquarium recently went live with its successful launch of ACME Technologies' visitor engagement platform.