The chimpanzees of Twycross Zoo in Leicestershire, UK have moved into a new £3.5m ($4.9m) habitat dubbed Chimpanzee Eden.
The three-storey habitat at Twycross Zoo is semi-translucent and has a total of 1,160sqm of lush greenery for the resident chimpanzees to traverse. It has been designed to replicate the wild environment and the daily challenges that wild chimps would face.
Visitors can discover hidden spots where they can enjoy close-up views of the animals as they play on the outdoor climbing frames or rest in the indoor spaces.
Sharon Redrobe, chief executive at Twycross Zoo, said: "Twycross Zoo has housed chimpanzees since our inception in 1963. Back then, many of the chimpanzees were socially naïve, having been hand-reared and maintained in very small social units.
"Our dedicated team has since spent several years 're-wilding' the chimps into larger social groups through award-winning introduction programmes, where the chimps had to learn how to interact with more individuals in a more complex social context.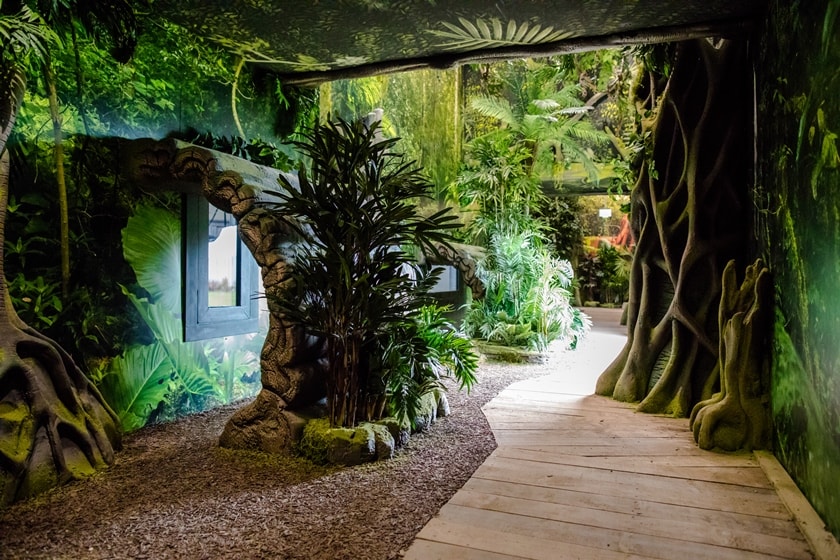 "It has always been a long-term aim for us to house all our chimps in one place, as we want our animals to be living and behaving as closely to how they would in the wild. We place a strong emphasis on creating naturalistic habitats for our animals to live in and Chimpanzee Eden has been designed with this in mind; providing a larger, more complex space for our chimps to interact together."
Work on the habitat began in 2017 as part of the zoo's 20-year, £55m ($78m) master plan. Other projects it has funded include Giraffe Savannah, Gibbon Forest, Lorikeet Landing, a Lemur walk-through and the Butterfly House.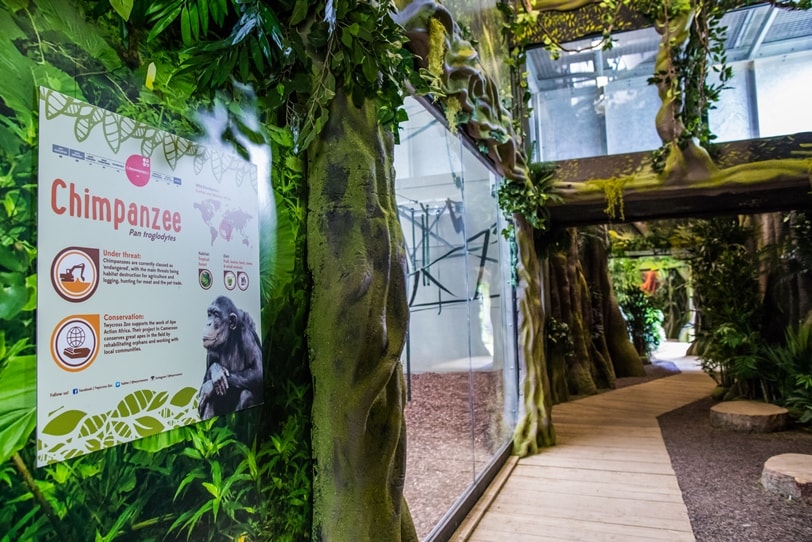 Images: c. Twycross Zoo.