Turnkey provider and operator of leading-edge aquariums, Clear Reef, is inviting applications for funding to support marine research and conservation initiatives.
The Clear Reef Social Fund for Marine Research and Conservation has already supported a variety of projects including a beach clean-up at Lake Nicaragua and a turtle protection initiative in Juan Venado Island.
The deadline for applications is 15th March 2018. Upload your application here.
According to CEO and Managing Director, Philippe de Lacaze, the fund is exclusively financed by Clear Reef and is a wholly philanthropic endeavour inspired by 'a passion for the oceans'. The fund aims to 'promote local initiatives at the crossroads of individuals' social/self-development needs, marine research and conservation issues'.
Clear Reef Social Fund supports beach clean-up at Lake Nicaragua
The rubbish clean-up on the shores of Lake Nicaragua is an example of how the fund is helping to make local young people more environmentally-aware. A group of boys and girls from deprived neighbourhoods in the city of Granada enjoyed a busy day removing bagfuls of litter under the watchful eyes of a local adult. These young people have since gone on to become 'Nature Ambassadors', spreading this conservation message to their friends. What's more, they will continue to meet once a month to help keep the beaches clean.
At Juan Venado Island, the Social Fund is providing equipment for volunteers who look after the Green Sea Turtles (Chelonia mydas) and Leatherback Sea Turtles (Dermochelys coriacea) that come to lay their eggs. There are no houses on the island. So, every day, these volunteers make a special journey to collect the eggs and store them safely away until they hatch. Every new born turtle is then released safely into the Pacific Ocean. Clear Reef finances this important conservation project on a full annual basis.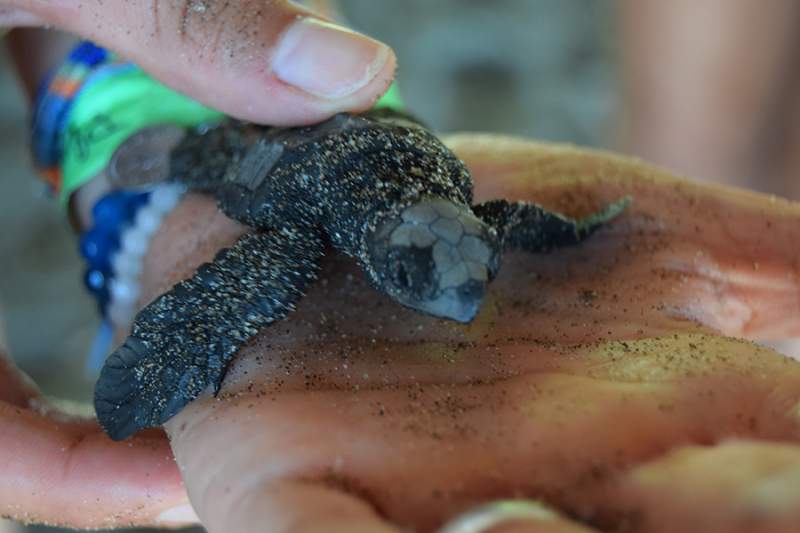 Clear Reef provides a concept to completion solution for aquarium developers. The company's design/engineering teams include everyone from designers, biologists, veterinarians, engineers, project managers to operational staff. Projects include Oceanarium in Mauritius and the Jeddah Aquarium in Saudi Arabia.