Richard Mancey, managing director of Paultons Park, reveals how a pig helped double attendance in a single season and why, despite sitting on the edge of the UK's most popular national park, he's in no hurry to build a hotel.
The park was founded by my parents John and Anne Mancey in 1983 as a country park and bird gardens on the Paultons Estate in Hampshire. The estate's large gardens were laid out by Capability Brown and surrounded a manor house, which is no longer there. The park, which covers 56.5 hectares, evolved over the coming years.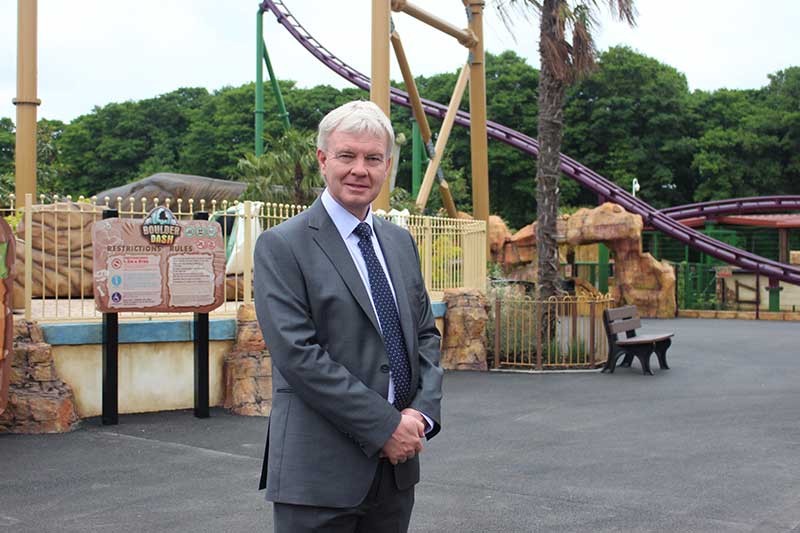 In 1986, we put in a Rio Grande train by Severn Lamb, which we've still got to this day. We added a go-kart track in 1989 and then a six-lane Astroglide slide and Modern Products track ride. Throughout the early 90s, we began putting in more attractions as we wanted to increase the dwell time. My parents retired in 1995 and my wife Sara and I took the business on. That's when we started to put in larger rides and morph into what, at that time, we probably would have called a family park.
By the late '90s, we were becoming more of a theme park. In 1999, we put in a log flume, which was the biggest single investment we had ever made. That was hugely, popular. It told us we were doing the right thing by introducing larger attractions that our guests really wanted.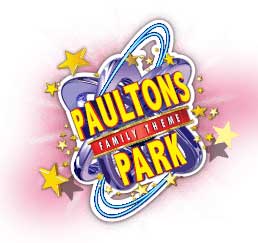 We continued until we opened Peppa Pig World in 2011. That had a dramatic effect on our visitor numbers. We now consistently enjoy well over a million visits a year. Previously it was around 500,000.
Peppa Pig World
With Peppa Pig World, we had been looking for something that we could call our own. Something that would put Paultons on the map and change us from a regional attraction into a national attraction. We had looked at the brand in the early days and liked it. We contacted Contender Entertainment (now Entertainment One) and the rest, as they say, is history.
It was a very long burn in terms of getting from the original idea to getting it open. The brand grew quite a bit in popularity in that time and has obviously grown hugely since. We always try to have very conservative expectations of what an attraction will do for us. But we were delighted with Peppa. In fact, I think it's probably safe to say we were surprised with quite how successful it was.
We now draw from every postcode in the UK. People are regular doing day trips from Manchester, Liverpool and Cornwall. Those are perhaps more likely to say they are visiting Peppa Pig World than Paultons Park. However, we are determined to ensure that the Paultons brand is strengthened as we move forward.
Peppa Pig World is 1.2 hectares out of 56.5, or 1.6 hectares with the extension we are building this season. So it's still a very small area of the park. I think families that come for Peppa are pleasantly surprised at what else they find here. Increasingly they are spending two days with us now.
Choosing brands carefully
We don't have plans to partner with any others IPs at the moment. If we did look at another brand it would be for that older child, and I'm not convinced older children are so focused on cartoons or any other kind of IP. They are more interested in having a great day out.
Although we generally target children up to the age of 13, it doesn't mean that an older teenager can't come to Paultons and have a great day. We've got several world-class roller coasters now that, although you could say they are family coasters, are enjoyed by the older guest.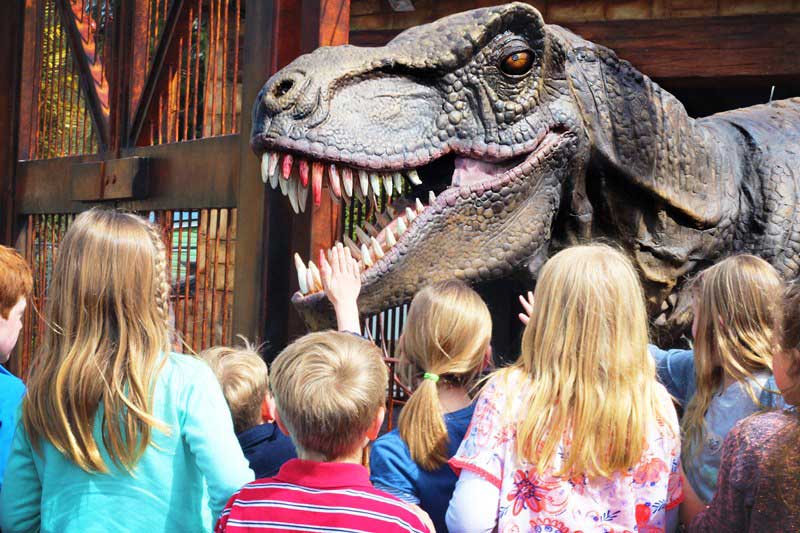 Two of those coasters, a Vekoma Suspended Family Coaster – Flight of the Pterosaur – and Family Boomerang – Velociraptor – are located in the Lost Kingdom. We launched both rides together in 2016.
Initially we had ideas of opening the land in stages, but I am very glad we didn't. It's been a fantastically received area and a great addition to the park. It's really levelled out things out in terms of where people head when they arrive.
We will move forward with other ideas and look to increase the theming across the park over the coming years. Maybe later in the year we will be able to reveal a bit about our next exciting development.
Attendance, reputation and free car parking
Having the attendance we've now got allows you to do an awful lot more and reinvest larger amounts of money. It's important that we maintain or grow our numbers as much as we can. However I wouldn't say we feel under pressure.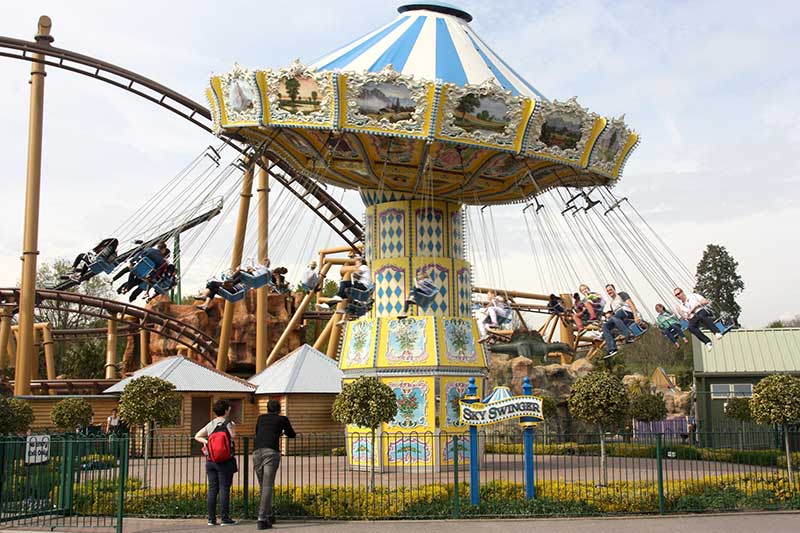 What we do, we want to do well. We've been fortunate to hold onto to our TripAdvisor rating as the UK's number one theme park for the last two years. And for the fourth year running we have won the Loo [toilet] of the Year award. It's a small thing but very important in showing people that they are coming to a quality attraction.
We are not the cheapest place, but we provide a damn good value day out. We have three Merlin parks within an hour or so's drive of us – Legoland, Thorpe Park and Chessington. Merlin's model is to provide a very high gate price on the day and then discount that back.
We prefer to be a little bit more transparent with people and say this is the price, and it is great value every day. We don't charge for parking at all and are very pleased not to. Again, we feel this provides value to our guests.
Happy not to have a hotel
Paultons Park is located in the New Forest national park, which is the most visited national park in the UK. It's a very large tourist market – there are lots of reasons to come to Hampshire. People like coming here and to the South Coast because the weather is generally a little better than the rest of the country. We do get some overseas guests, but it's not a massive part of our business.
A hotel might help, but it's not something that is going to happen imminently. We prefer to focus on building the park if we're honest, rather than being an accommodation provider. We already partner with over 30 hotels in the area, from budget properties to some really great higher end offerings. So we're already in the accommodation business really, and as a team we work very well.
Long season, loyal staff and the living wage
We are happy to be open again for 2018. After the half term school holidays, we open four days a week (Friday to Monday) until Easter. Then we're open daily until 3 October, when we close two days a week until October half term. From November we open weekends and selected days until December 23. We've got a loyal following locally and so this long season does work. If the weather's fine and dry we tick over quite nicely at weekends later in the season
Our operating calendar means our seasonal staff pretty much just have one month off, and then they start again in February. That increases staff loyalty. The living wage (the UK's new minimum wage) is an issue not just for us but for many other industries. We support the living wage, but it has accelerated very quickly and is causing pressure on costs.
Taking tourism seriously
Overall, I think the industry is quite buoyant. It's a very important part of the economy, but I'm not sure the Government recognises that enough. We want to engage, but we've had, I think, 12 tourism ministers in the UK in the last 15 years. It feels sometimes as though they are just getting to grips with the industry and then they move on – quite frustrating.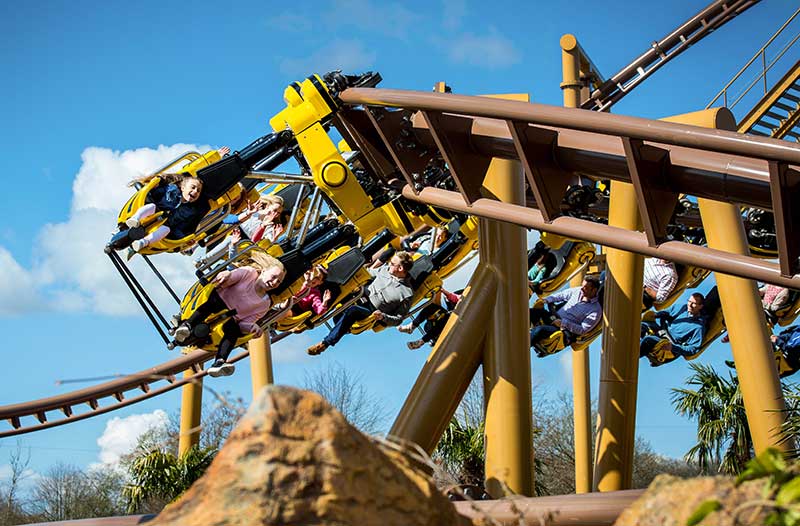 Issues such as these, and reinforcing how inherently safe we are as an industry, are the sort of thing I intend to focus on when I become chairman of BALPPA (British Association of Leisure Parks, Piers and Attractions) in 2019. We've been members of BALPPA at Paultons for many years. It's the voice of our industry and very important to us.
In May, we will open an extended area at Peppa Pig World with two new rides. One is a round boat ride manufactured by Mack. It's very pretty and set into a garden. It's also high capacity, which is very important to us. So that introduces water into Peppa Pig World for the first time, which we haven't had before except for a small mixed boat ride.
More Peppa Pig please
The other ride, some people have called it a monorail, but is actually an elevated track ride with single cars. The track is 5 metres off the ground and we've created a Peppa Pig themed castle as the station. It looks fantastic. Metallbau Emmeln are supplying that one.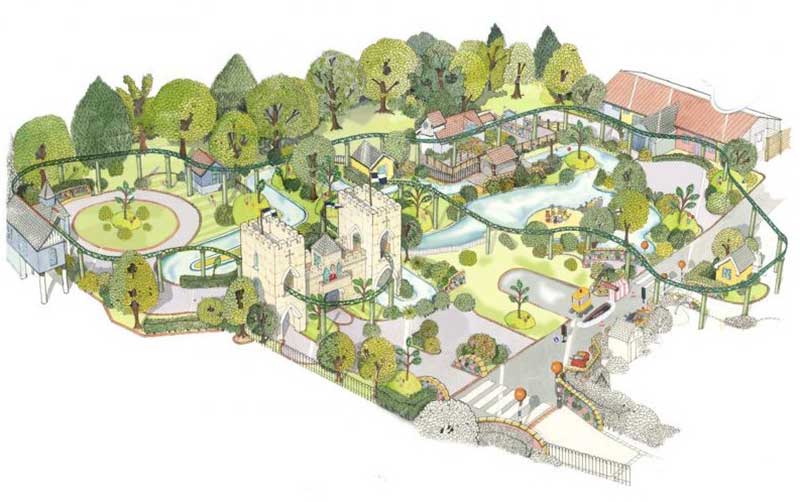 We have a lot of Metallbau Emmeln in the park – they are very good what they do. This is the first time we have worked with Mack Rides, and they have been fantastic as well. We have a lot of Zierer product in the park too. All our coasters are either Dutch or German – by Zierer, Gerstlauer and Vekoma. We have got Italian rides as well, including quite a few Zamperla products. The design and theming of their rides do really provide a nice look and feel.
RMA Themed Attractions are working with us again on the Peppa extension, after working on the original designs. They also did the theming for the Lost Kingdom and some other attractions within the park.
What we are adding this season is a significant development that I think is going to prove to be very popular. It extends Peppa Pig World to nearly 1.6 hectares of theming with nine rides, plus indoor play and water play.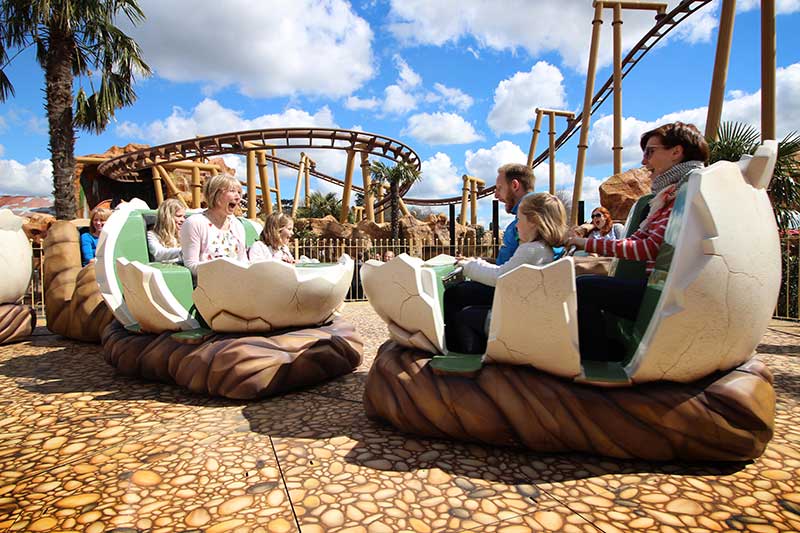 I know Gardaland and Heide Park – both operated by Merlin – are adding Peppa Pig Lands this season. It was inevitable that other parks would follow, but at the end of the day, they are only opening with three rides each. What we have is a bit more special. We still have the biggest, best and first Peppa Pig area in any theme park in the world.
The 2018 season started at Paultons on 11 February.