Georgia Aquarium has confirmed the opening date of its newest gallery, Sharks! Predators of the Deep, which is set to welcome visitors on October 23.
Sharks! Predators of the Deep offers visitors the chance to get up close to the predators and is one of the largest and most dynamic shark exhibits in North America.
Georgia Aquarium aims to offer a fresh perspective on the vital role that sharks play in the health of the ocean, also revealing the many challenges facing sharks, including overfishing and habitat loss.
Years in the making, the immersive gallery will educate guests about the predators in state-of-the-art, floor-to-ceiling acrylic viewing windows.
One of the largest shark exhibits in North America
"On behalf of the dedicated staff at Georgia Aquarium, we are excited to announce the opening date of our new gallery, Sharks! Predators of the Deep," said Dr Brian Davis, president and CEO of Georgia Aquarium.
"A lot of work went into creating a spectacular guest experience, including new features and interactive elements that were designed for guests of all ages and abilities."
Sharks! will soon include an immersion pool attached to the main shark habitat, where visitors will learn about zebra sharks and stingrays while being in the water with the animals.
Visitors will also be submerged in the waters of the main habitat from the safety of a dive cage that moves underwater, guided by staff at Georgia Aquarium, starting in 2021.
Spectacular guest experience at Georgia Aquarium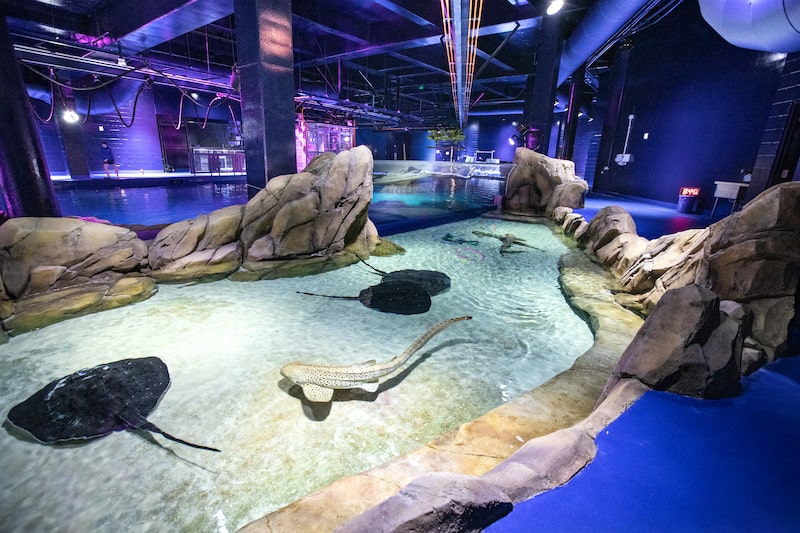 "As guests explore our new gallery, they will find themselves standing inches away from some of the most feared and mysterious animals on the planet," added Dr Davis.
"We hope to turn that fear into fascination and ultimately an appreciation for sharks. Our goal is to have guests leave with a deeper understanding of all shark species and a respect to protect them."
The exhibit also accompanies a new main entrance to the aquarium, as part of Georgia Aquarium Expansion 2020. Lead designer on the project is PGAV Destinations.