A ground-breaking new attraction in the UAE, The Green Planet Dubai, has won one of IAAPA's prestigious Brass Ring awards for its innovative training programme.
The Green Planet Dubai rainforest attraction is part of the Meraas Leisure & Entertainment division's offering. Operated by the zoOceanarium Group, the attraction won Best Innovation in a Training Program (Class 2 Annual Attendance less than 1 million).
The award was tied with New Zealand's Rainbow's End. The popular theme park was recognised for its in-house "Pillars of Leadership" programme. '
A Brass Ring Award for the Rainforest Explorers course
IAAPA, (The International Association of Amusement Parks and Attractions) presented the 2017 Brass Ring Awards during the recent IAAPA Attractions Expo 2017 in Orlando, Florida. The exhibtion and conference was held at the Orange County Convetion Center.
The awards recognise amusement parks, water parks, zoos, aquariums, museums, FECs and suppliers from around the world for excellence in a number of categories.
ZoOceanarium Group is one of the world's leading zoo and aquarium development and operations companies. It creates next-generation wildlife attractions across the world.
The Green Planet Dubai, one of those projects, is part of the Meraas Leisure & Entertainment portfolio. It features 3,000 plants and animals in a bio-dome, and a multi-cultural team with members coming from around 25 different nationalities and backgrounds.
An interactive and intensive course
The staff, many of whom have little previous experience with flora and fauna, are recruited on the basis of a love of animals, an enthusiasm that can be communicated to guests, and a willingness to learn.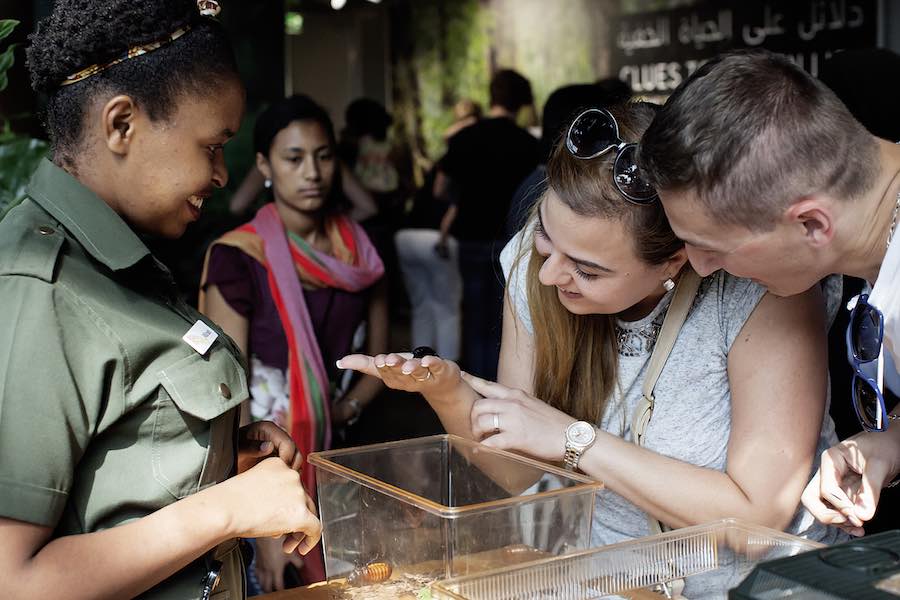 On recruitment, they then embark on the Rainforest Explorers Course. This is a six week interactive and intensive educational 'bootcamp' designed and delivered by the zoOceanarium team. It covers topics such as Introduction to the Rainforest, Conservation, Animal Biology Basics, Plant & Animal Ecosystem, Plant Identification and Animal Identification.
Staff also participate in training on Presentation Skills, Delivering Service Excellence, Guest Engagement and Service Recovery. They then sit a test covering all topics. A score of at least 80% is required to graduate.
The ground-breaking programme encompasses a range of training methods geared towards different learning styles, and caters for a range of educational backgrounds at a level where non-native English speakers can grasp course content.
zoOceanarium and The Green Planet Dubai
Participants are dubbed 'Explorers'. They take part in classroom sessions, guest expert talks, education based games, daily quizzes, online research sessions. In addition there are on-the-job training and educational videos. They also engage in situational role plays, scientific activities and biologist led animal handling procedures.
On completing the 'Explorers' component, trainees continue their learning with ongoing training and assessments. The aim is to maintain 'Ranger' status.
ZoOceanarium points out that The Green Planet is an education facility. In order to showcase science in action and instill a sense of appreciation among visitors, all staff, from biologists to guests services, need to be perceived as 'experts.'
The Rainforest Explorers Course provides the basis of knowledge. It fuels staff's enthusiasm so they can, in turn, interact with and inspire guests.
Chris Davis is Managing Partner of zoOceanarium. He said, "We are excited and honored to be winners of an IAAPA Brass Ring Award. We are also thankful to Meraas for giving us the opportunity to be a part of this amazing project"