Lincoln Children's Zoo will more than double its size by 2019. It has revealed ambitious plans to expand the facility, adding an additional 10 acres to the existing 8.8 acre site.
The expansion plan will include adding giraffes, tigers, spider monkeys and a variety of other attractions. The development will allow the zoo to stay open throughout the year.
John Chapo is president and CEO of the zoo. He said, "It will stay a hands-on, interactive zoo that you will love. The zoo will remain "a place for children and families to learn and play. We will stay true to our mission of enriching lives through firsthand interaction with living things."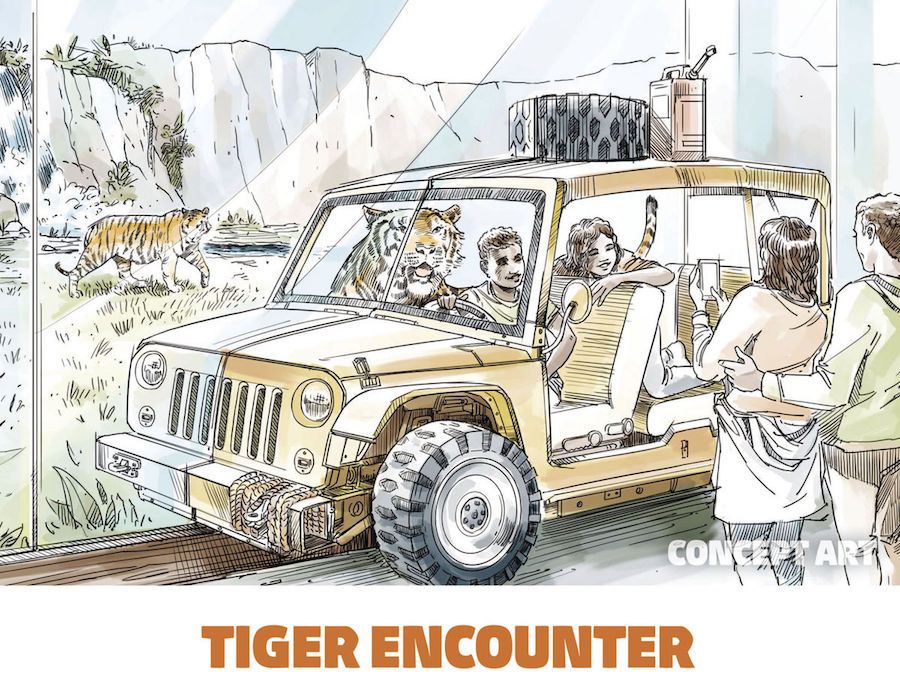 Groundbreaking on the project is set for late April and the zoo has raised $13 million of the $16 million needed for the project. This is mostly from through private funding. The additional $3 million will come from an ongoing capital campaign (called "Love your Zoo") together with zoo revenue and grants from the Lancaster County Visitors Improvement Fund.
The project will create a new entrance and a plaza (featuring an interactive stream). There wll also a new school. Furthermore the plans also include an animal encounter amphitheater together with a bigger home for the zoo's red pandas.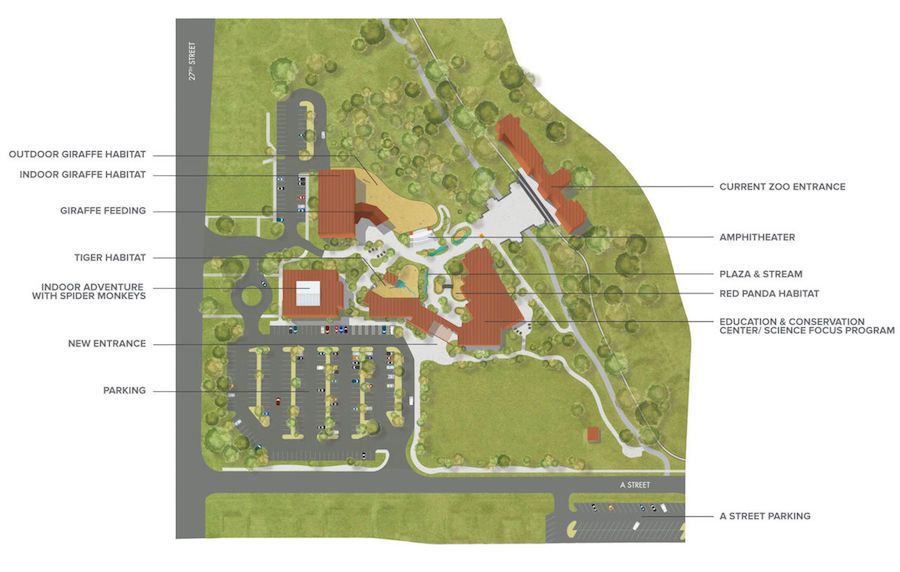 Lincoln Children's Zoo, "Not a Walk 'n Gawk"
The zoo, which had an operating budget of $3.2 million in 2016, intends interactivity with the animals to be a big part of the zoo experience. This will involve hand-feeding giraffes and walking through the spider monkey exhibit. There might even be a tug-of-war with tigers.
Chapo said that the zoo did not plan to compete with the neighbouring Henry Doorly Zoo & Aquarium in Omaha. The aim is the make the zoo "the best it can be".
"We don't compete with Omaha. There's an old adage It's not what you've got, it's how you use it. That's what the Lincoln Children's Zoo is all about.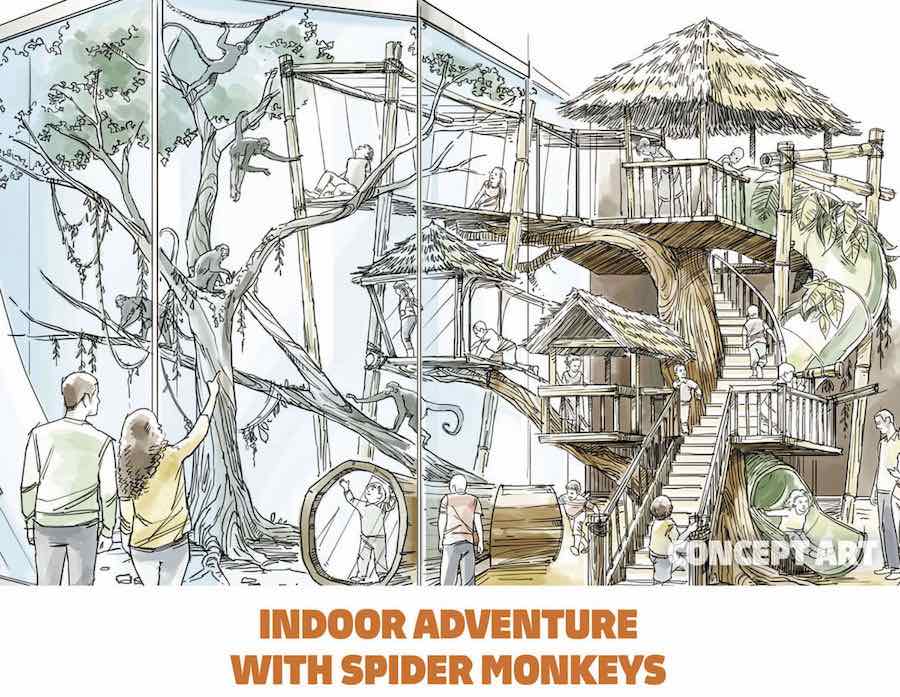 "It's not a walk-and-gawk. Our zoo is where you pet an animal, feed an animal and be engaged by an animal. That what we want to be more of."
Visitor demographics reveal that around three quarters of zoo visitors come from Lancaster County with 17.6 % from elsewhere in Nebraska. 8.5 % were from outside the state.
All images courtesy Lincoln Children's Zoo
https://www.omaha.com/living/million-expansion-plan-will-double-size-of-lincoln-children-s/article_7bdd35d6-1489-11e7-abdc-87df3fb3b215.html