Longhorn Organics, a creator of high-quality filtration systems, is pleased to announce that Zoo Knoxville's new $18 million Amphibian and Reptile Conservation Campus (ARC) will open in April of 2021. The company worked with the zoo and Denark Construction on the ARC.
The ARC will be home to 85 species of reptiles and amphibians. Set to open in 2021 it is the next major project in the zoo's Dream Wilder capital campaign. For Longhorn Organics, the chance to be a part of this expansion project at Zoo Knoxville, with a key focus on conservation and education, is a rewarding opportunity.
A world-class facility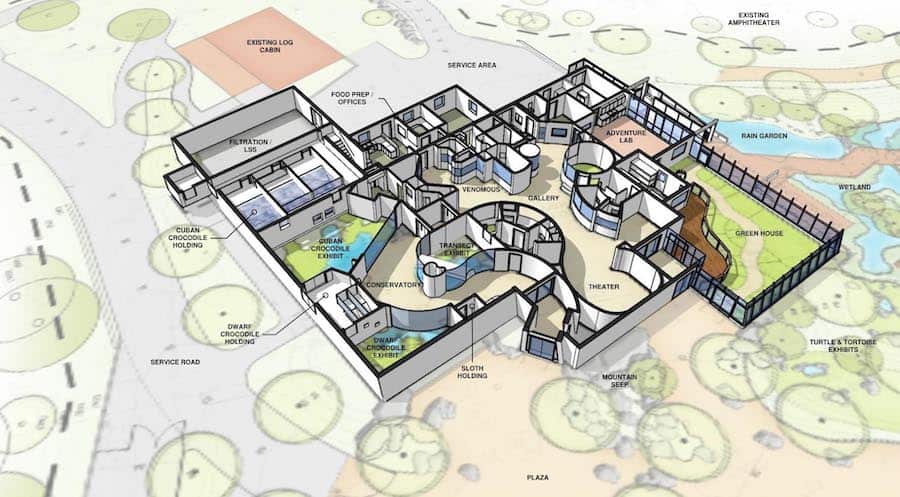 The zoo's Director of Communications, Tina Rolen, says that the new campus will help save animals from extinction, which is the mission that drives Zoo Knoxville:
"It gives us a world-class facility for a world-class program. The way that we're doing work to save animals from extinction is recognized around the globe, and it's going to give [us] a facility that is fitting of the reputation that we hold internationally for reptile conservation."
"Everyone came together to make this project a reality. One of my favourite memories is of welding PE pipe in the snow with all the other trades," says Javier Reyes, Project Superintendant at Longhorn Organics.
"The zoo has a spectacular backdrop of the Smoky Mountains. Combined with the typical Tennessee southern hospitality, this project certainly had a charm that helped everyone work together to achieve a common goal."
Longhorn Organics has established a good relationship with Zoo Knoxville over the two-year-long course of the project. The company is very excited for the public to see the ARC when it opens later this month.
Last year, Longhorn Organics also announced that it has partnered with Houston Zoo to provide its above and below ground HDPE pipe and equipment installation expertise for the zoo's Galapagos expansion. This project includes a main aquarium with animals from the South Pacific, as well as new sea lion and ray habitats, and will immerse guests in the unique ecosystem of the Galapagos.
Previously, the company spoke to blooloop about its work on Fort Worth Zoo's $100-million 'A Wilder Vision' capital campaign.