PGAV Destinations is celebrating the completion and opening of several projects across the US during the past year, showing that there is reason for optimism as we head into a new year, despite the challenges presented by COVID-19.
"The destination market continues to evolve, innovate and remain competitive even through this pandemic, and we are so honoured to have worked with our clients to develop these attractions," says PGAV CEO, Mike Konzen.
"We applaud these clients who made the hard decision to push forward with projects even amidst a pandemic. This decision enables them to be one-step-ahead in offering visitors new and exciting options as attractions are able to open up and stimulate visitation for themselves and their community."
Several organisations made the decision to continue with key projects last year, seeing the need to position their destinations ready for the industry to bounce back in 2021, and to follow through on investments. This includes attractions such as the Mississippi Aquarium; the Aquarium at the Boardwalk in Branson, Missouri; Hersheypark's new Chocolatetown and more.
Mississippi Aquarium
On 29 August 2020, 15 years after Hurricane Katrina, Mississippi Aquarium opened to the public, serving as a catalyst for the revitalization of Gulfport and the Mississippi Gulf Coast. Here, PGAV Destinations was behind the design and masterplanning for the aquarium campus and guest experiences.
The attraction is on a site of 5.8 acres and is home to more than 80,000 square feet of indoor and outdoor exhibits, enjoying views of the Mississippi Sound. The exhibits and habitats are connected by landscaped walkways, featuring plants that represent the different regions of Mississippi.
The inside exhibit, Aquatic Wonders, is around 30,000 square feet. Visitors can enjoy a huge 300,000-gallon ocean habitat with several different viewing opportunities, as well as touch tanks, a 19,000-gallon sardine 'bait-ball' habitat and a walk-through 360 acrylic tunnel suspended in the middle of the tank.
"Opening was a risk that we contemplated for some time," says Kurt Allen, CEO of Mississippi Aquarium. "But eventually, we wanted to show good news and we did that by opening on the anniversary of Katrina, during a pandemic, all the while the rest of the world was shutting down.
"We felt that Mississippi needed it and we were focused on getting open and doing it right. So far, the response has been phenomenal, and we appreciate the support of our local and state leaders as well as the general public including our community. We have certainly been a bright spot over the last several months."
The Aquarium at the Boardwalk
On 23 November 2020, The Aquarium at the Boardwalk in Branson, Missouri opened for the first time. This edutainment destination is located on the Spirit of '76 Highway and is the first phase of the Branson Boardwalk development by Kuvera Partners.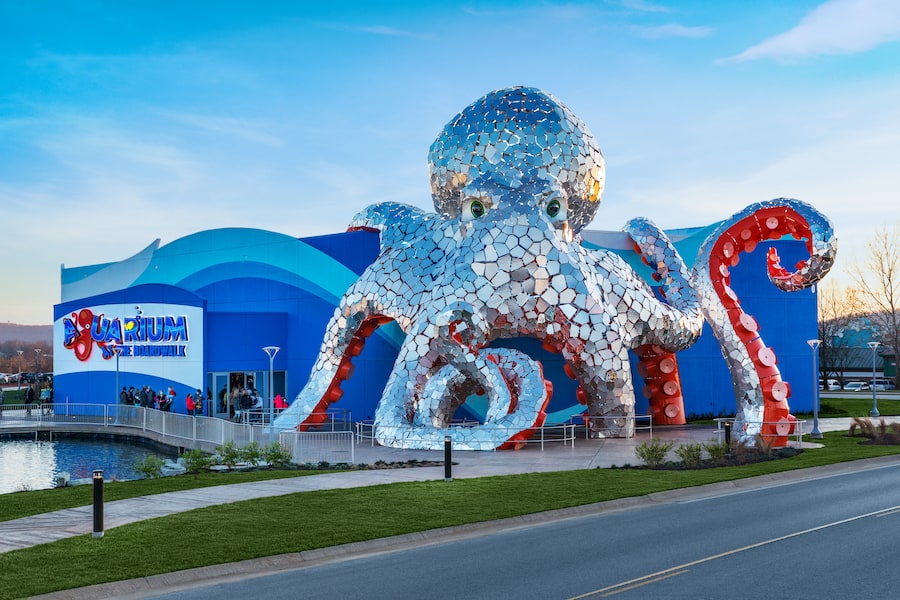 Before entering the 46,000 square-foot aquarium, which is home to many different saltwater species, visitors can't miss the 55-foot tall stainless-steel sculpture of a giant Pacific octopus which has taken up residence on the outside of the building. Inside, there are 26 uniquely-themed tanks and jewel tanks, along with a large central tank, which altogether are able to support 400,000 gallons of aquatic life.
PGAV Destinations was responsible for the design of this new attraction, which aims to position Branson as a destination for families with children.
Chocolatetown, Hersheypark
Hersheypark has long been a popular destination, and now visitors can enjoy the new Chocolatetown expansion which opened on 3 July 2020. The $150 million Chocolatetown expansion boasts many new attractions, including Candymonium, Hersheypark's biggest coaster ever.
Guests will also come through a reimagined arrival experience which features the one-of-a-kind Kisses Fountain. In addition to this, the classic Hersheypark Carousel has been relocated and the park now has several all-new shopping experiences. Hersheypark's Chocolatetown represents the place where fun meets chocolate.
For this project, PGAV Destinations was the attraction designer, architect, interior designer, retail designer, and graphic designer.
Ruth & J.O. Stone Dolphin Complex, Clearwater Marine Aquarium
On 16 October 2020, the new Ruth & J.O. Stone Dolphin Complex at Clearwater Marine Aquarium in Florida opened its doors. The aquarium is home to Winter and Hope, the stars of Dolphin Tale and Dolphin Tale 2.
Here, PGAV Destinations provided exhibit design, graphic design, and interior design services from concept through construction. The new complex has tripled the attraction's space for rescued dolphins, adding five interconnected pools that total 1.5 million gallons of water. There are also new back-of-house habitats and facilities, meaning the aquarium can now provide care for twice as many animals, including new spaces.
The project has added a wider array of habitats, as well as new veterinary care areas and enrichment opportunities. There is also new education space; a new entry experience; new dining area with locally sourced food options; a new retail area; private event space with a ballroom and full prep kitchen; high-tech theatre; four private meeting rooms; and five-times the guest space.
It has a thematic, open concept that provides a relaxing atmosphere for both animals and visitors. 
Georgia Aquarium expansion
On 23 October 2020, the new $100 million, four-story expansion at Georgia Aquarium opened, called Sharks! – Predators of the Deep. PGAV Destinations continued its long-term partnership with the aquarium to design a new entry experience and a new shark exhibit.
This new expansion includes floor-to-ceiling acrylic windows, where visitors can get up close to the sharks. The 1.2 million gallon habitat is home to several species of sharks and aims to show guests how important these animals are and the role they play in the ocean, encouraging them to join conservation efforts.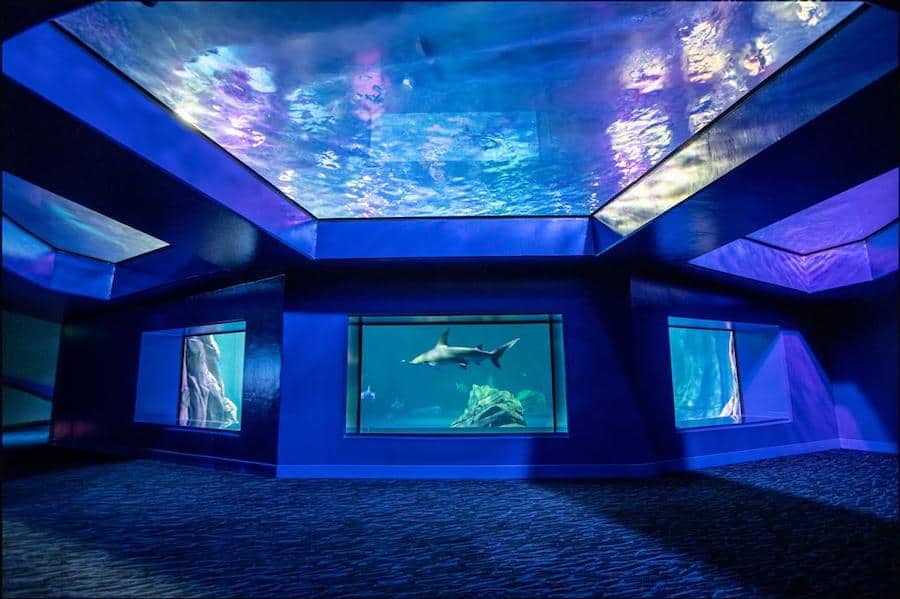 Georgia Aquarium sees over two million annual visitors and has contributed nearly $2 billion to the state's GDP since it first opened. Sharks! – Predators of the Deep will significantly increase both attendance and economic growth.
Big Bear Alpine Zoo
The Big Bear Alpine Zoo at Big Bear Lake in California opened its new $18.2 million state-of-the-art facility on 5 November 2020, following 20 years of planning, fundraising and construction. Big Bear Alpine Zoo is a sanctuary and rehabilitation facility that provides a safe haven for injured, orphaned and imprinted wild animals, which houses animals either temporarily, or permanently when necessary.
The new facility has more space for the animal residents, as well as offering an improved guest experience. As well as animals from the San Bernardino National Forest, visitors can also see some special residents – snow leopard sisters and a family of grizzly bears.
Elephant Expedition, Kansas City Zoo
PGAV has continued its successful relationship with Kansas City Zoo by working on its latest project, the Elephant Exhibition habitat, which opened on 22 May. This is part of the zoo's long-range master plan.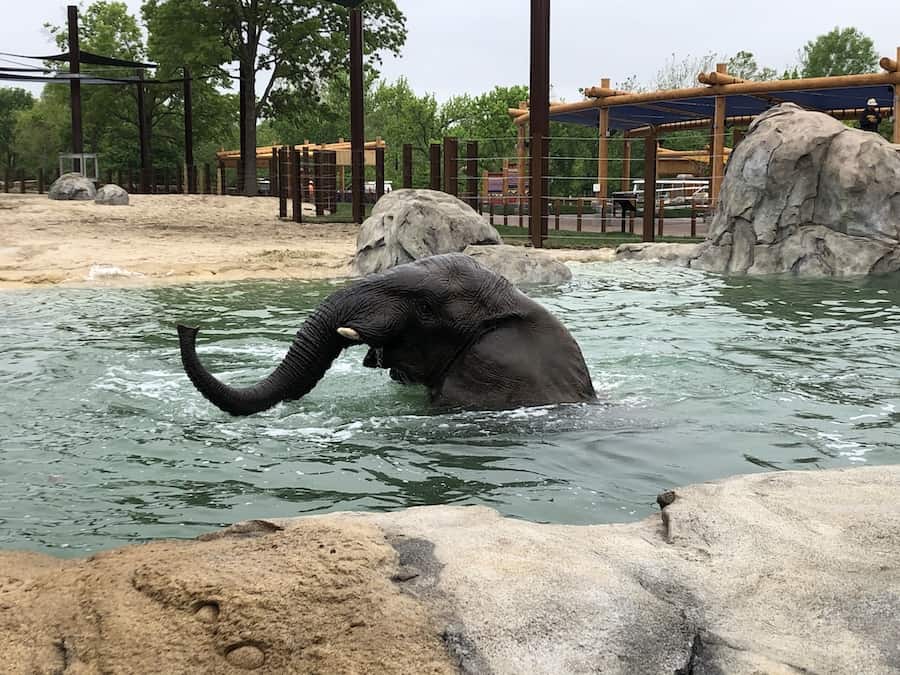 Following this project, the zoo's resident elephants can now enjoy a larger and more enriching space with a splash pool and waterfall as well as a filtration system that saves around 100,000 gallons of water every few days.
Virginia Air & Space Science Center
On 18 December, nearly $1.5M in updates to the Virginia Air and Space Science Center were unveiled to the public. This includes many new interactive displays, a robotics lab, innovative artefact showcases, and cutting-edge exhibits.
The new content for the Space Explorer Gallery has been designed to engage a wider, multigenerational audience. Updates to the Center's IMAX Theater include new seating, projection screen, flooring, and lighting, leading to a more enjoyable and immersive guest experience.
Last month, PGAV Destinations announced that it has been recognised for its work on Rulantica at Europa-Park in Germany with a WWA Leading Edge Award.