Topeka Zoo in Kansas is set to break ground on a multi-million dollar expansion project to build a new home for its giraffes, ultimately increasing attendance and awareness.
Topeka Zoo director Brendan Wiley said at a press conference on Friday (August 21) that the zoo's giraffes will have a total of 50,000 square feet in their new habitat.
The giraffe enclosure is the oldest and most outdated animal habitat at the zoo. Design is nearly complete on the project, which includes a new giraffe facility and a barn for antelope and gazelles within a three-acre habitat.
"We actually wanted to just renovate their existing home," said Wiley. "What we learned is there simply isn't enough square feet in the animal and man space to meet current space standards."
$5 million of total investment already raised
"We could actually build something larger and cheaper than we could by renovating the existing space," he added.
Topeka Zoo said a grant from Capitol Federal and donations from individuals will help pay for the project, which will cost $7.5 million, $5 million of which has already been raised.
"If all goes well we will get this project out to bid by the end of the year, we would like to break ground February, and we would hope to open within 15 months after we break ground," said Wiley.
Giraffes will have a total of 50,000 square feet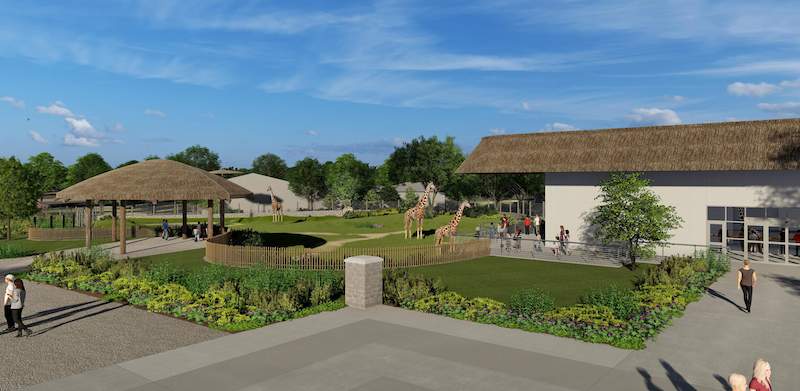 There are four key goals and objectives for the expansion, including increasing attendance to 300,000 people annually, and increasing awareness about the critically endangered reticulated giraffe.
Elsewhere, Saint Louis Zoo is closing the Emerson Children's Zoo in order to reimagine it, with a temporary dinosaur exhibit opening in its place in spring 2021.
SeaWorld San Diego has been cleared by local officials to reopen its zoo areas under state guidance, as zoos are now allowed to operate in California.