After nearly ten years of partnership, we've finally buttoned up the construction drawings for the little zoo that could: Big Bear Alpine Zoo, the most challenging "easy' project I've seen.
A small, simple project doesn't always mean small and simple for the designers. While a lot of the challenges related to our having to develop details for exhibits on a smaller budget (relatively) than we've ever had before, most of the challenge was brought upon ourselves. For we could not just build a typical zoo. Oh no. We chose to use this blank slate to develop something new, thoughtful, and perhaps, innovative.
About ten years ago, I wrote a little white paper on what I thought would be the next iteration of zoo design'moving beyond immersion. My optimistic, idealistic (and somewhat naA?ve) younger self developed a theory called "novelty-based design.' I asserted that instead of focusing on creating spaces for visitors and animals that simply look and sound similar (as in landscape immersion); that instead of relying on cultural artifacts and stories to "transport' guests to another place, we should instead focus on creating connections between visitors and animals. That we should, more importantly, focus on creating novel environments for visitors and animals. We should build exhibits based on enrichment'for both animals and visitors. That every visit will be different; that every day for the animal should be different.
Over the past few years, exhibit design has begun to shift toward this. We've seen the zoo community embrace the concept of trails that allow animals access to new exhibit spaces; flex yards that allow rotation of species throughout the day; training panels and dedicated demonstration spaces on exhibit. These elements are becoming as ubiquitous as landscape immersion itself. Moreover, many zoos have shifted away from landscape immersion as they opt to spend their limited dollars on novelty-based approaches, rather than set dressings.
And that brings me back to Big Bear. We had eight million dollars. To build an entirely new zoo. On five acres. An entire zoo.
Again, an entire zoo on five acres for $8 million. It was a challenge.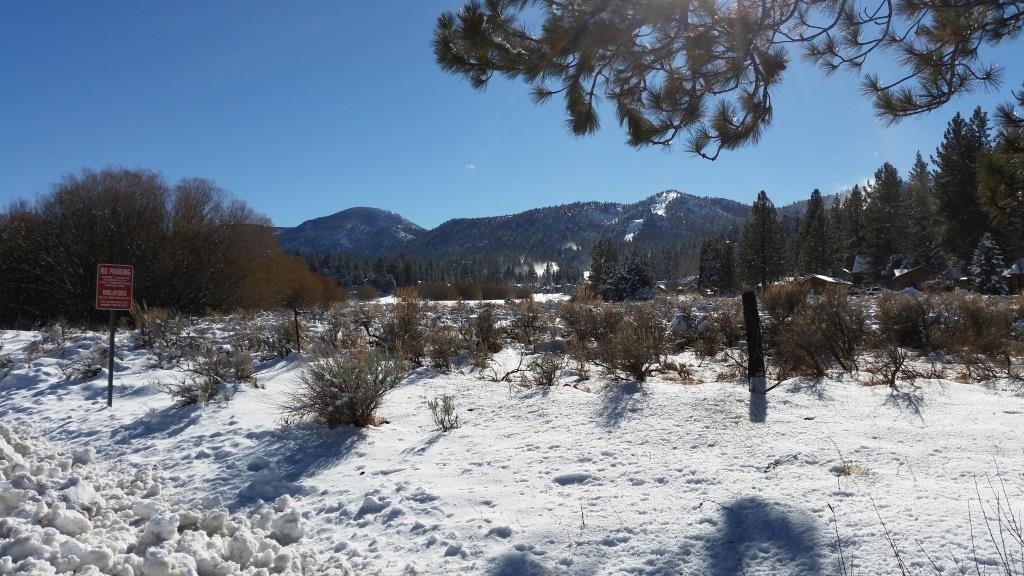 Originally, a decade ago, when we began with a bigger site and a bigger budget, we had integrated stories of culture and history with the physical organization of the zoo. Most of the zoo's animals were native to the San Bernardino Mountains where the zoo resides, so our organisation was not based on zoo-geography, but on historical time periods–and the relationship these animals had with humans. We were going to showcase the Gold Rush with a mine and elaborate processing facility while telling the story of the impact early prospectors had on native wildlife, like grizzly bears. We were going to highlight a Native American tribe, the Serrano, by telling the stories of their animal legends. We were using native landscape immersion through the lens of time, rather than place. It was a clever concept.
But then the project changed. We moved sites, our budget tightened. Again, and again. Until we reached 2015, and the project was under design, in earnest. And, under the new limitations and constraints, we were inspired to rethink our approach.
What is the greatest story to be told about Big Bear Alpine Zoo? It's the great work they do there, every day, to save native wildlife on their native lands, and to provide lifelong homes to those unfortunate individuals that could not be released.
Inspired by this message, we realised our job on this project was not to create thematic immersion. It was to help the zoo best do their work, and to showcase this work for guests to clearly see. To inspire them to support the zoo's mission. To inspire them to be conservationists themselves.
So we tossed the design and started from scratch.
The new zoo is based entirely on the animals. It is divided into three zones based on the animals' natural behaviors and instincts: Explorers, Climbers, and Roamers.
The Explorers zone is characterised by black bears, raccoons, and ravens; highly inquisitive, intelligent, active animals that especially enjoy interaction with keepers and the public, tend to be especially trainable, and usually need extra enrichment.
The Climbers are a bit more straight-forward; those animals that prefer to perch up high, surveying their surroundings. Big cats and birds represent the Climbers.
The Roamers are those animals that are typically terrestrial and spend a lot of time walking, either in search of food or in defense of territory. Wolves, grizzly bears, coyotes and deer are included here.
Beyond that, Big Bear's collection is ever-evolving and often unpredictable in nature. Since the zoo is a collection of non-releasable wildlife, some animals have special needs, while others have developed unique relationships to each other that you wouldn't normally expect. So the zoo needed flexibility. Extreme flexibility.
Because of this, one of the major design elements of the zoo is the ability to open individual exhibits into each other to offer the keepers the opportunity to expand exhibits as needed, or divide larger exhibits as the collection grows. For the Climbers, exhibits feature specialised panels that are removable'not just transfer doors'that allow the flexibility to be much greater than just a small opening. This is important as social groupings of birds here may include some flighted and some non-flighted animals. Several connected exhibits will allow flighted birds the ability to spread their wings for short flights.
The Roamers' exhibits feature unique permeable barriers'sometimes called creeps'that allow small animals to move between exhibits, but prevent larger ones from following. This
is especially useful for animals like wolves, who really enjoy exploring and running. With these specialised creeps, keepers will be able to allow the wolves access into the grizzly exhibit, while the grizzlies are in their habitat, allowing the wolves to have a means of escape–and temporarily enlarged habitats. The same can occur between the coyote and badger exhibits.
The Explorers' exhibits feature multiple demonstration opportunities: a large training panel resides in the black bear exhibit; windows allow visitors to peek into back of house holding for the bears where enrichment may occur; enrichment rooms exist for raccoons, crows, and ravens where keepers can easily set up specialty enrichment for guests to watch up-close. Additionally, a specially designed flex yard exists that can be used by any of the Explorers' animals, from crows to black bears.
These and many other special features of the zoo would not have been designed had we approached this project as we originally intended. Forcing ourselves to start over, change perspective, think with fresh eyes'design with novelty'was crucial to the evolution of this'and every'new zoo and zoo exhibit.
I challenge you to design with novelty. Let's see where it will take us.