I recently embarked on a three-week journey in India in search of big cats. This ecotourism trip is an example of all of the good wildlife tourism can do for conservation, and an excellent illustration of why "just go see animals in the wild" is NOT a valid argument against zoos and aquariums.
By Stacey Ludlum (right), Director of Zoo & Aquarium Planning and Design, PGAV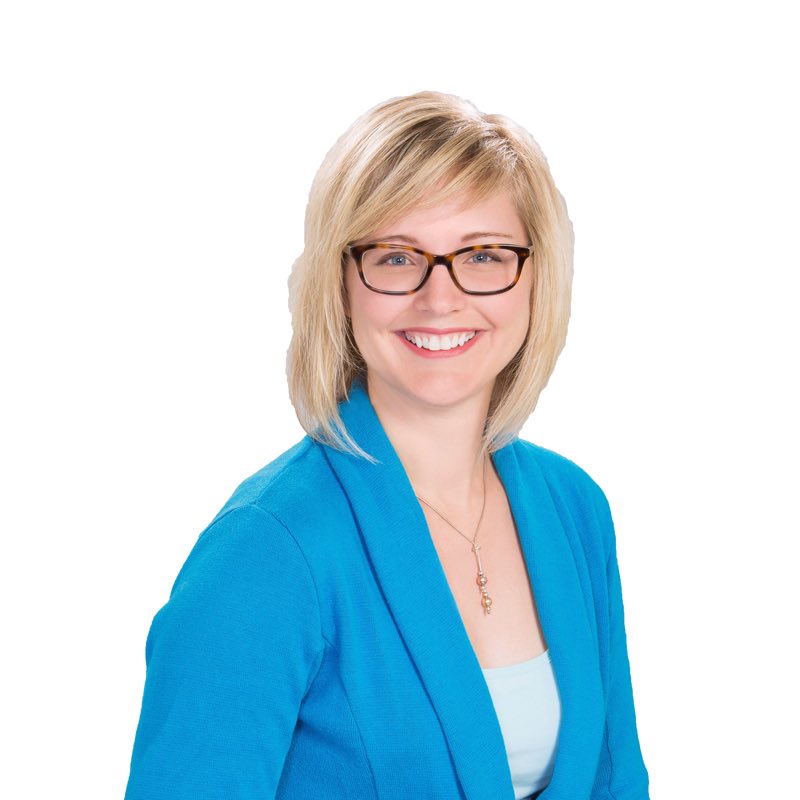 Destinations.
The sun had just disappeared behind the Hozing Valley ridgeline, and already my toes were so cold, I began questioning my ability to detect frostbite. Shivering on a rocky outcropping, my fellow travelers and our local trackers scanned the nearby cliffs. We'd been out since 6:30 a.m. when the temperatures were still well below negative 17 Celsius. So cold that when I spilled my boiling hot drinking water while clumsily attempting to put the lid back on, the water froze instantly on the tent wall.
We had been tent camping in the Himalayas in December for three days; and although we saw hundreds of blue sheep, we hadn't yet spotted the prize and purpose of the trip – the snow leopard.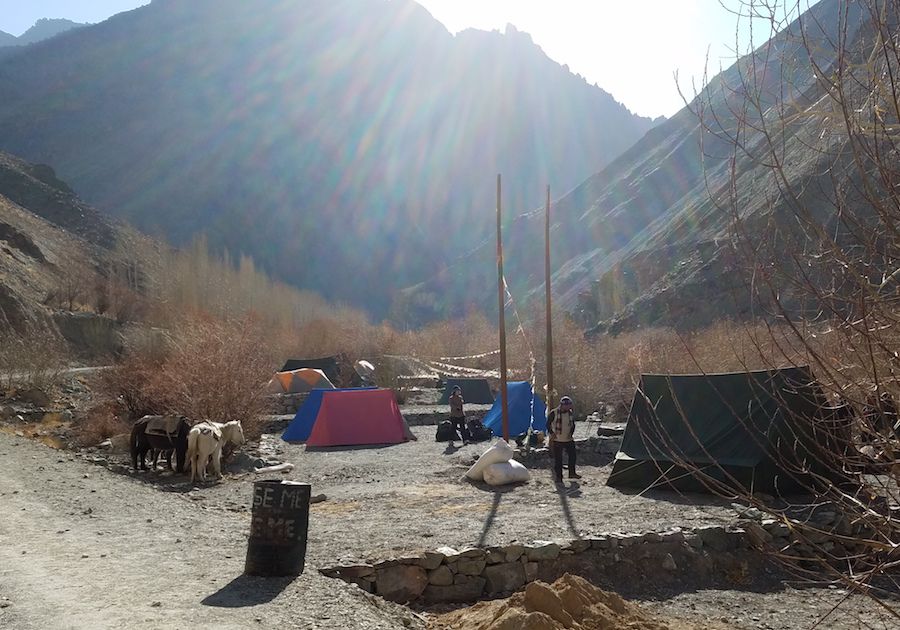 Beginning the trip
Snow leopards are incredibly rare to see in the wild. They live in extreme habitats, high in the mountains above the tree line. They are considered highly endangered, although actual population counts are mostly estimates based on very limited sightings.
Being a wildlife advocate (and admitted cat lady), I often make travel decisions based on seeing animals, and the opportunity to possibly spot the elusive snow leopard was just too tantalizing to miss. So I found an ecotourism company endorsed by the Snow Leopard Conservancy, and began the undertaking.
Because the trip requires a huge level of investment – financially, physically, and emotionally, my tour guide, Marta, told me they make the trip only once per year, if that.
"It takes a special kind of person to go on this trip," she laughed as she, too, shivered in the cold next to me and the only other travelers on the trip, Carlos and Sara – a pair of birders from Madrid.
Four layers of pants
The itinerary was 12 days of camping and homestays in the Indian Himalayas outside Leh, the largest city in the northern region of India surrounded by Pakistan, Afghanistan, China, and Nepal. We had electricity for three hours each night while camping, which ran a generator to power up our camera batteries. There were neither showers nor toilets for the full twelve days. It was regularly -28C while we slept, one night it reached -37C. Daytime temps were absolutely balmy at -9C, touching -6C in the sun.
We hiked nearly vertical gravel and sand covered slopes (above tree line) at elevations between 12,000 and 14,000 feet. If you haven't tried hiking at that elevation, this feel like walking through pudding pulling an elephant behind you. We wore four layers of pants, six layers of shirts and jackets, two hats, three pairs of socks, and two pairs of gloves. Mostly, we ate carbs; rice with pasta and potatoes, along with some vegetables and the occasional meat. It was a far cry from the all-inclusive beach vacation my friends take annually.
What's more, ecotourism isn't cheap. Although I am lucky enough to benefit from frequent flier miles and company sponsored travel funds, I still spent nearly A?2,500 out of pocket. Flights from the U.S. hover around A?1,600. The snow leopard tour itself was A?2,900, and I added a tiger extension for an additional A?1,200. Not to mention all of the cold weather gear I had to purchase.
Spotted leopards
But all of this was not in vain. We were incredibly lucky on our trip. Unlike most tourists on a similar itinerary, we saw a snow leopard – two, in fact. We spotted our first on that third day when we thought our toes were suffering from frostbite; and what's truly amazing, we saw him for the next four days in very close proximity to our camp. He had made a kill on the ridge just above our camp, within 150 yards of us. He then stayed to feed on the frozen carcass, fully within view. However, this is unusual. Most people on a similar itinerary see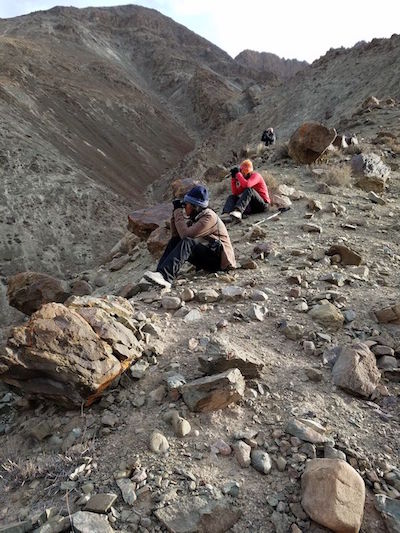 only one cat, and only for a few minutes. This is how we saw our second cat on our eighth day.
Compare this experience to the add-on excursion I made after the snow leopard trip: three tiger safaris at Bandhavgarh National Park, which is a comparably high capacity and definitively highly orchestrated tourism experience.
Although the park is not fenced, allowing the animals to flow freely as they wish, it is highly managed, much like the most popular parks in Africa. Guests are driven in park vehicles, by park employees, with guides who are highly trained naturalists approved by the park, entrance occurs twice daily, timed, with limited truck capacity, and touring controlled to specific pathways. I was told that this system is similar throughout India's tiger preserves, although each park functions somewhat independently.
India's tigers benefit from ecotourism
Positively, India's tigers have benefitted from ecotourism. In the last ten years, tiger preserves have really blossomed. Management of the parks has became much more based on tiger conservation and as result India's tiger population has nearly doubled. Will the burgeoning snow
leopard ecotourism have a similar effect?
I sincerely hope so. However, based on the experience I had – the grueling challenge and the lack of basic comforts -I hardly believe snow leopard tourism will ever reach the levels that tiger tourism has. And this brings me, finally, to the point of this post: the importance of zoos and aquariums.
Zoos often the only chance
There will always be adventure travelers. There will always be people who want to spend their free-time connecting with nature in real, unique, once-in-a-lifetime ways. And the power of these experiences are truly unparalleled. But for the rest of us, those who are elderly, those who aren't adventurous (or aren't adventurous enough to travel with kids), and perhaps MOST importantly, those who cannot afford a three-week international vacation in the wild, zoos and aquariums are the only chance we will have to see these magnificent creatures in the flesh.
And what about children? Without taking our kids to the zoo to fall in love with animals, what chance do you think we have in creating adults who would rather camp in the sub-zero temperatures without heat or indoor plumbing than leisurely drink a mai tai on the beach?
It's easy for middle-class suburbanites to criticize zoos and aquariums, and use the excuse, "You should just go see them in the wild." But the reality is, for a large segment of the American public, where according to the State Department only about 35% of our population even has a valid passport – zoos and aquariums are truly the only chance they'll get.
All images by the author except snow leopards by Carlos Lozano.