I spent last weekend in London feeling very Christmassy, seeing the lights on
Oxford Street, walking through the Christmas Market on Southbank, but the highlight was a trip to Kew Gardens for their evening event – Christmas at Kew.
Now in its fourth year, the new mile-long trail guides guests through the gardens which are transformed using lights, art installations, shows, performers and Christmassy food and drink.
Inspired by the Gardens
Christmas at Kew is inspired by the gardens themselves and has a variety of different elements. The Fire Garden uses the Twelve Days of Christmas as themed centrepieces, and every visitor subconsciously sang the song when walking through.
The trail had a tunnel of over 60, 000 lights timed to a festive soundtrack: colour-changing reeds, lily pad-like lights, trees dripping in crystals, and lots and lots of Christmas lights.
The Hive
Included in the trail was the famous sculpture "The Hive' by UK based artist Wolfgang Buttress. Originally created for the UK Pavilion at the Milan Expo 2016, the Hive's new home is at Kew.
The sculpture has 170, 000 parts with 1, 000 LED lights which glow and fade. There is a unique soundtrack which hums in real-time response to the activity of bees behind the scenes at Kew too.
Finally a light show across Palm House Pond entertained guests and projected light and laser effects on the main Greenhouse and pond to Christmas music. As well as a show with Santa, guests could enjoy mulled wine, mince pies and all the usual Christmas nosh. A nice addition was a gourmet marshmallow stand that you could buy and then toast on an open fire.
A trend for heritage attractions
Kew Gardens is just one of many heritage attractions offering a Christmas event to guests over the holidays.
For the first time, Blenheim Palace has created a trail through its grounds for its "Christmas at Blenheim' event. Even zoos are creating night time events, like Longleat Safari Park's Festival of Light. This event uses lanterns of animals to guide visitors around the grounds ending with 3D video projection mapping on the Stable Block and a large-scale multimedia Christmas tree created by LCI Productions.
It is not hard to see why heritage attractions are cashing in on the festive season. They can be very lucrative as an additional source of revenue, capturing the whole family and perhaps guests that wouldn't normally visit in the day. Sales of merchandise and F&B are also boosted at such events.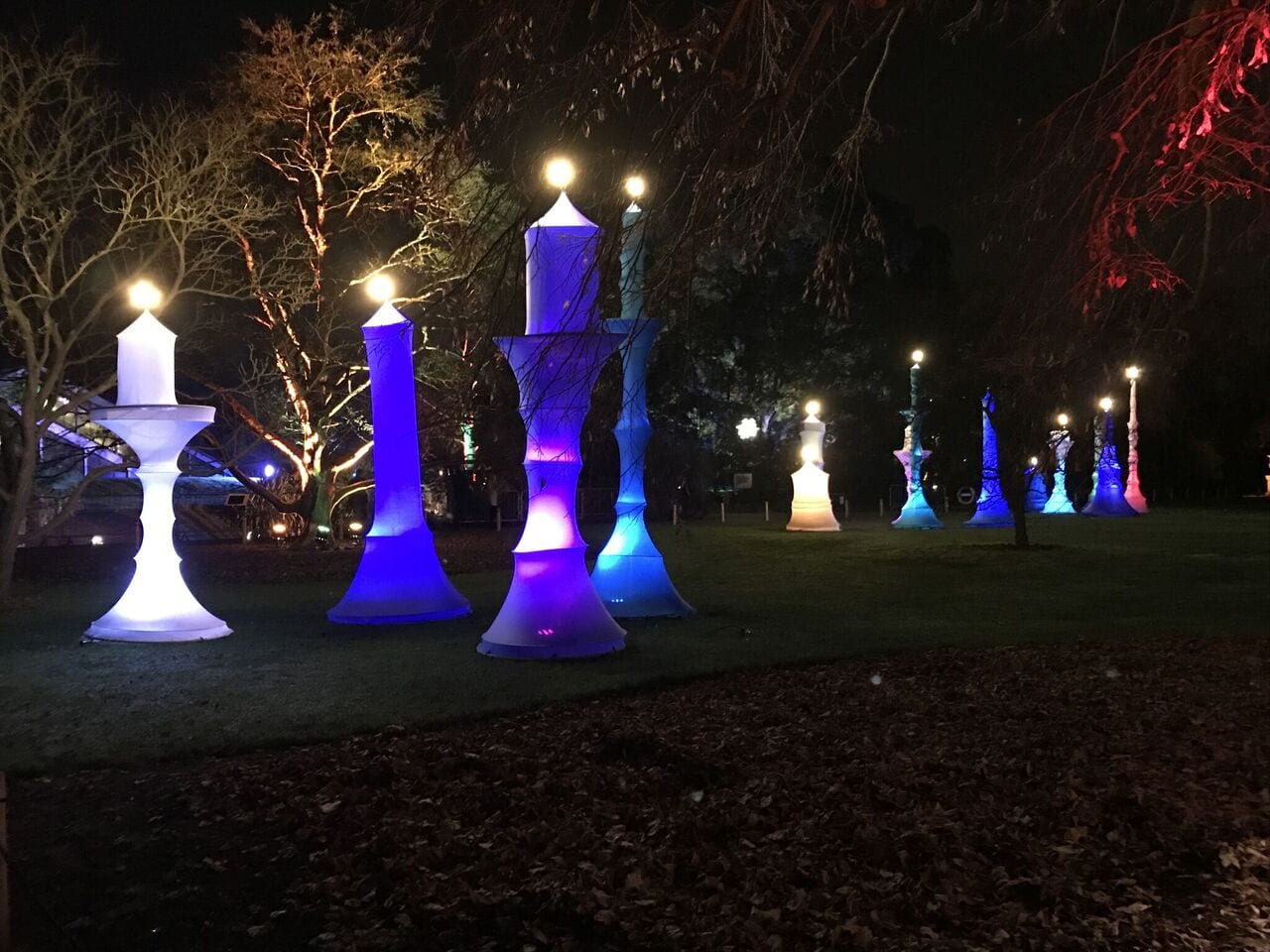 In addition, the events are an opportunity to sell annual passes for repeat visits. Word of mouth and social media can increase awareness of an attraction too. The twinkly lights were very instagramable!