IAAPA, the global association for the attractions industry, has inducted industry legends Tony Baxter, Greg Hale, and Mats Wedin into the IAAPA Hall of Fame.
IAAPA is proud to present the latest inductees into the IAAPA Hall of Fame, who were announced during the IAAPA Expo: Virtual Education Conference this week. The prestigious IAAPA Hall of Fame awards program recognises individuals who have made a lasting impact on the global attractions industry.
Previous inductees include P. T. Barnum (founder of the Barnum and Bailey Circus); Walt Disney (The Walt Disney Company); Milton Hershey (Hersheypark); Bo Kinntorph (Liseberg); Franz Mack (Mack Rides/Europa-Park); Jay Stein (Universal Studios Florida); Geoffrey Thompson (Blackpool Pleasure Beach); Tom Williams (Universal Parks & Resorts), and Antonio Zamperla (Zamperla).
This year's inductees are Tony Baxter, Greg Hale and Mats Wedin.
Celebrating innovators
"The IAAPA Hall of Fame celebrates industry-changing leaders and we are proud to induct these leading-edge innovators into the Hall," says Michael Collins, 2020 chairman of the IAAPA Hall of Fame and Archives Committee and, senior partner, Leisure Development Partners, LLP.
"Tony Baxter, Greg Hale and Mats Wedin are inspiring examples to everyone in the industry. They embody the ingenuity, creativity, passion, and leadership the attractions industry is known for and their contributions leave a lasting legacy."
Imagineer and Storyteller: Tony Baxter
Baxter as an ice cream scooper at Disneyland, California in 1965. Five years later, he became a Disney Imagineer and was part of the team behind the 20,000 Leagues Under the Sea and Snow White's Adventure attractions at Walt Disney World, Florida.
He later returned to California where he led the development of the Big Thunder Mountain Railroad in 1979, a Disney classic and one of the parks' most popular rides which later rolled out to Walt Disney World, Tokyo Disneyland, and Disneyland Paris.
Baxter worked on many revolutionary attractions and experiences, such as Star Tours, as well as the master plan development for Disneyland Paris. He was involved in a number of pavilions at EPCOT including Journey Into Imagination and also oversaw Indiana Jones Adventure at Disneyland.
When he retired in 2013, Baxter was named as a "Disney Legend" and the company honoured hom by dedicating a stained glass window on Main Street, U.S.A.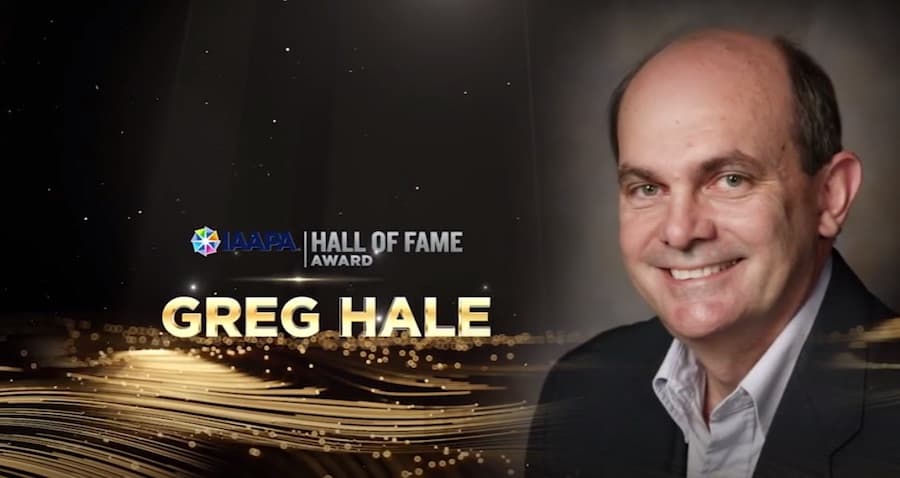 Innovator, Leader, Advocate: Greg Hale
Hale began his Disney career in 1988 as a manager of electrical and electronics engineering at Walt Disney World. He became the first vice president and chief safety officer for Walt Disney Parks and Resorts in 2002 and now leads a global team of ride design, operations, and maintenance professionals focused on innovation, safety, and accessibility.
He is named on over 80 patents worldwide, including the Disney FASTPASS service. Hale also developed designs to improve attraction accessibility, including assistive captioning technology seen today in Disney parks across the world, as well as at the World of Coca-Cola Museum, The Hall at Patriot Place in Massachusetts, the Dallas Cowboys Stadium in Texas and several U.S. National Parks.
Hale has led the way for the ongoing refinement of amusement ride safety standards through ASTM International's F24 Committee and has also led IAAPA's global safety standards harmonization initiatives, facilitating standards meetings with operators and government safety officials in over 16 countries. In 2017, he served as IAAPA's chairman of the board.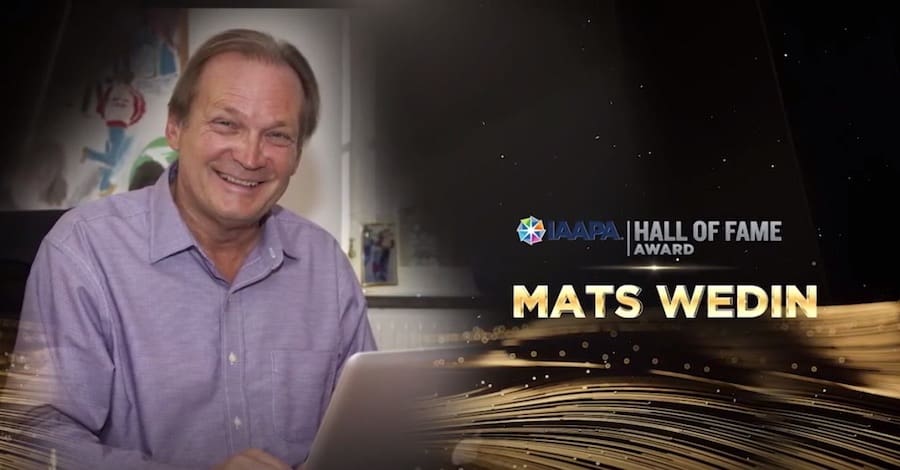 Theme Park Visionary: Mats Wedin
Wedin joined Liseberg in 1988 and was promoted to CEO within five years. During his tenure, the park added new rides and attractions that transformed the visitor experience. He was also behind Liseberg's first Christmas event, recognising the potential to extend the park's operating season. Wedin led the team that developed its first Christmas special event, which generated an extra 550,000 visits to the park in its first year.
While at Liseberg, Wedin was also a global ambassador for IAAPA and the industry. He held key roles with the Scandinavian attractions trade associations, becoming the Swedish delegate to Europarks in 1990.
From 1993 to 1998, he chaired the IAAPA International Council. In this role, he helped lead the development of IAAPA Expo Europe and expanded IAAPA's presence in Europe. Wedin has participated on over 10 IAAPA committees. He was chairman of the IAAPA strategic committee in 2002 and IAAPA chairman of the board in 2007.
Last week, IAAPA also announced the winners of the 2020 IAAPA Awards programme.