TRSDC is responding to increasing demand for sustainable products and visitor experiences. It is the first company to collaborate with Source Global.
The Red Sea Project will be the world's first destination to provide bottled water made from air and sunlight, produced using patented solar technology.
"As we push the boundaries and set new global standards for sustainable development, we are adopting cutting-edge technology and business practices that are in harmony with nature," said John Pagano, CEO of TRSDC.
"Our aim is to deliver luxury experiences in ways that protect, preserve and enhance the natural environment and we rely on technology innovators to help us realize that ambition," added Pagano.
Official bottled water of the Red Sea Project
Hydropanels take pure water vapour from the air and convert it to mineralised drinking water. It is bottled at a plant running on solar energy.
Source will be located on site at the Red Sea Project. It will initially create 300,000 bottles (330ml) annually, but has a capacity to make 2 million bottles (330ml) every year.
The glass bottles will be reusable and refilled on site, with water harvesting and bottling generating zero carbon and zero single-use plastic bottles.
"It's exciting see a company commit to regenerative luxury in such a meaningful way and go beyond sustainable packaging to put premium, truly renewable water inside the bottle," said Cody Friesen, founder and CEO of Source Global.
Water made from air and sunlight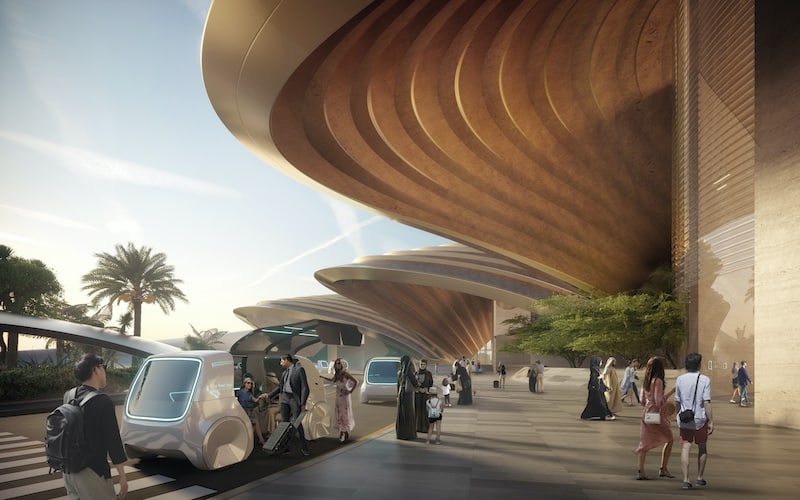 Source will be the official bottled water of the Red Sea Project. "TRSDC is creating the most sustainable place on earth, and we're honored to be part of it," added Friesen.
The Red Sea Project is set to open its first phase by the end of 2022. This will include 16 luxury hotels, entertainment facilities, and an airport.
The Red Sea Development Company will be speaking at greenloop, blooloop's conference on sustainability in visitor attractions. It takes place on April 20 and April 21.
Images: TRSDC