Chester Zoo's 'Conservation Masterplan' will contribute to fighting the global extinction crisis. It is committed to the recovery of endangered species.
The zoo's conservation scientists have identified some key targets to benefit wildlife, including improving 250,000 hectares of space for flora and fauna.
In addition, scientists will instruct 5,000 conservationists to create positive change for animals, encourage change in five major policy areas for wildlife, and influence 10 million people to become more sustainable.
The plan will also explore the future conservation of an additional 150 species via conservation breeding and reproduction, and will stop or reverse the decline of 200 threatened populations of plants and animals in the wild.
Chester Zoo becoming more sustainable
"Enough is enough; we cannot go on losing species at the rate we are," said Dr Simon Dowell, science director at Chester Zoo. "This new 'Conservation Masterplan' is our statement of intent."
"It's a bold, clear set of targets – a roadmap for how we're going to deliver real conservation impact over the next decade," he added. "This is what conservation in the 21st century looks like."
The plan was developed in line with the UN's sustainable development goals. As part of the plan, Chester Zoo aims to achieve carbon net zero and zero waste in its operations by 2030.
Chester Zoo's conservation plan comes at a difficult time, as the attraction has experienced losses of £11.5 million due to COVID-19.
Conservation plan to inspire change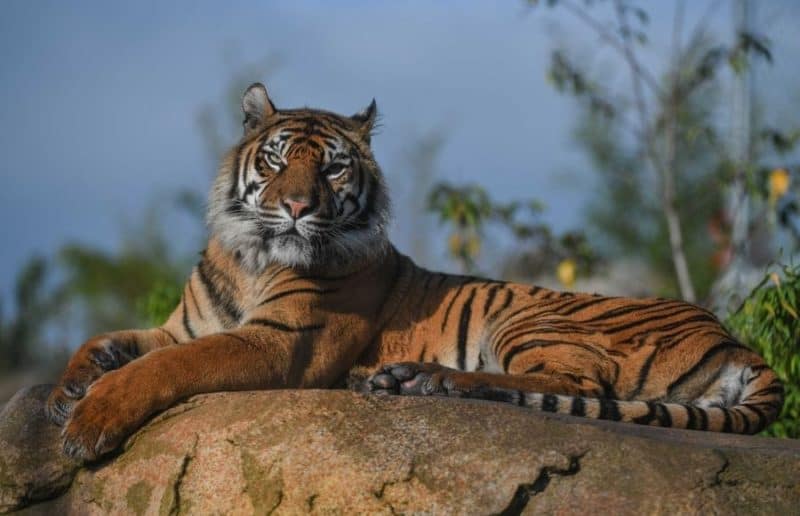 Jamie Christon, CEO of Chester Zoo, said the zoo has "incurred huge losses as a result of the pandemic and national lockdowns, which has inevitably impacted some of our vital conservation work".
"The pandemic has focused our minds and our precious resources on what really matters – a masterplan for wildlife that will deliver real conservation impact, and fast.
"Conservation simply cannot wait. The time for action, is now."
greenloop, the new conference on sustainability in visitor attractions from blooloop, takes place on April 20 and April 21.
Images: Chester Zoo