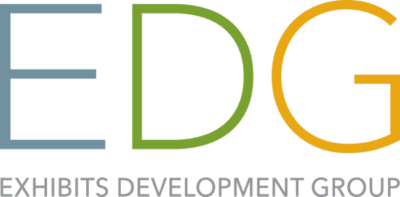 We ignite and promote cultural exchange by bringing exhibitions of art, science, history and popular culture to a diverse audience worldwide.
At Exhibits Development Group (EDG) we are devoted to maximising our clients' collection and exhibition assets while delighting their visitors with educational and entertaining experiences.
International cultural exchange is EDG's core mission and we have been executing it for over a decade. We have supported museums, science centres, collection owners, and exhibition developers alike; now, we'd like to support you in engaging new audiences, expanding your reach, and sharing your mission.
Sales and Marketing
EDG's core strength lies in its international relationships. The founder of EDG has traveled to museums and collections around the globe developing lasting collaborations. The Exhibitionists have further cultivated lasting partnerships and placed exhibitions in nearly 200 institutions around the globe.
As the leader in the field, EDG has been called upon by more than a dozen exhibition organisers to sell and market their exhibitions.
Tour Operations
If you have put time and resources into creating a spectacular event, exhibition or experience, allow us to help you present your collection, ideas and stories to an international audience, while generating revenue for your institution.
EDG's full-time Tour Operations staff, together with our global network of first rate technicians, logistics experts and installation specialists, will offer you consistent and superior service. Our dedicated team will guide and support you as your project expands and becomes a global success.
We are seeking new projects and collaborations as part of our mission to promote cultural exchange and provide education and entertainment worldwide.
Exhibition Design and Development
EDG develops, designs, and manages exhibitions, experiences, special programs and related events. Our clients include leading international museums, private collections, alternative venues (e.g. City halls, train stations, shopping centres, fairs/expos) and healthcare clients who align with EDG's mission to ignite and promote cultural and educational exchange.
The circle of distinguished clients who have collaborated with EDG on major design and development projects include: Hennepin Healthcare, Liberty Science Center, Schubert Club, Dolores Kohl Education Foundation, Civita Mostre, Palais Vivienne, Beaverbrook Art Gallery, The U.S. National Archives, Discovery, and more.
CultureNut Xchange
CultureNut Xchange is a global agora, a marketplace where cultural institutions can buy, sell and exchange idle assets.
Utilising a global distribution platform, CultureNut provides the cultural community a means to sell excess & idle inventory (exhibitions, exhibits, furniture, cases, hardware, media, computers, components, crates, frames & more.
Let's get rid of that junk in your trunk. There is an institution who can put that idle asset of yours to good use. Your CFO will appreciate making your institution a little GREEN while proving your institution's commitment to sustainability initiatives.
We sell once a month to buyers in the cultural community including museums, science centres, history centres, zoos, libraries, aquariums, cultural centres, etc.