CANNABITION opened on 20 September 2018; 15 months after it became legal for adults in Nevada to smoke cannabis recreationally, although public consumption is still banned.
Blooloop spoke with JJ Walker, a Colorado event producer and the visionary behind CANNABITION, and Mark Kara from Themespace, who helped realise that vision.
In Colorado, the legalisation of marijuana is the culmination of a process which began in 2008.
Walker says: "I opened one of the very first marijuana dispensaries – the seventh, to be exact."
Having learned about the marijuana industry through the course of doing that, he was therefore able to find a way to tie it in with his event production experience.
He says: "I got the opportunity to produce some of the first marijuana conventions, in 2010. And then in 2013, started the first marijuana tourism company in the country."
Marijuana tourism
This grew to be a successful business:
"We were serving over 5000 people a month; I had marijuana-friendly hotels where people would get a vaporiser at the front desk and be able to consume in their room.
"It was a really cool program. I learned about the various types of social experiences around cannabis, and created different fun activities, such as sushi and joint rolling; where you learn how to roll sushi, you learn how to roll a joint, smoke the joint, and eat the sushi. Or there was going to class and learning about how concentrates are made; you go and pick them up, buy them and smoke them.
"We did tons of those different things."
You could buy it, but there was nowhere you could smoke it
Walker was considering moving the tour company out to Las Vegas. However:
"There were, at this point, changes in the ability to do anything with social consumption. Basically, marijuana was legalised; you could buy it, but there was nowhere you could smoke it. Colorado existed in this grey area for several years; which was what actually allowed my marijuana tour company to be so successful.
"In Las Vegas, they said: 'No way, no how.'
"I then became passionate about the opportunity offered by tourism in Las Vegas, the reach of potential consumers."
Learning from other immersive museums
During the course of raising money, and finding out that marijuana was not going to be allowed to be socially consumed in Vegas, I was in LA, and I learned about the Museum of Ice Cream."
This consequently was Walker's introduction to the world of immersive, Instagrammable attractions. He says:
"I dove into it. It was just incredible to see the emergence of this new segment of consumer entertainment attractions that were becoming very popular."
A larger than life attraction
The last few years has seen the emergence of an increasing number of immersive experiences, from escape rooms to pop-up 'museums'. Walker says:
"I fell in love with that aspect of entertainment; and I also thought what a cool opportunity it would be to combine the emergence of immersive experiences and of cannabis. This opportunity to create a larger-than-life attraction around the culture, history and celebration of cannabis as our theme, and at the same time tying that in with this Instagrammable-immersive type of museum.
"So that's how we got started. We were on a concept at that point.
"And the first thing I knew for certain was that I wanted the world's largest bong as a centrepiece to build from."
A cannabis type of immersive and Instagrammable attraction
Walker began to do some research and brainstorming with attractions sector veterans. He was learning about the industry and IAAPA, and hooking up with Themespace; leaders in design, production & consultation services for entertainment brands, whose Vice President of Design, Mark Kara, embraced his ideas.
Walker says: "We wanted to create a new type of attraction; applying the whole theme of cannabis, and making it into this immersive, Instagrammable attraction that also had historical elements, the educational content of traditional museums, and quality event space.
"The narrative is we take you on a journey from seed to celebration."
As you negotiate the museum, Walker says:
"You are cannabis; you are THC: what is the journey that you take?"
Beginning at the seed of CANNABITION
After an introduction by the CANNABITION's tour guides in the '420 room', which includes a gigantic 4-2-0 installation in lights and a white rhino bursting through the wall to reference a strain of marijuana, guests begin in the Seed Room.
"It feels like you're underground in a giant seedbed. Moreover we've got these big fabricated pieces that look like roots as if you're underground. It's darker, and you can actually lie in the seedbed, which is part of the immersive experience, and likewise a good photo opportunity," says Walker.
Growing buds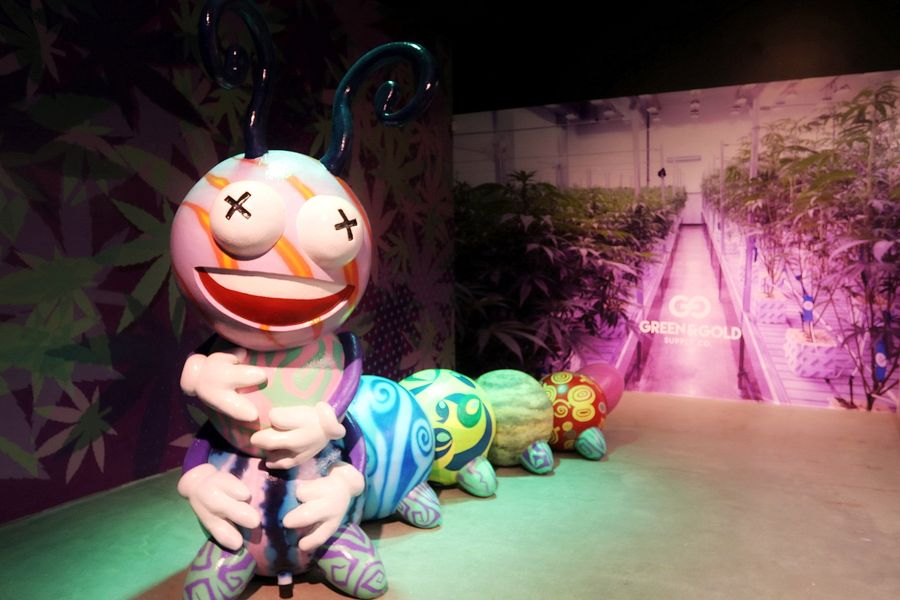 Walker says: "In the Grow Room scenario there are bright lights and a different type of energy. We've got these lifelike cannabis plants, and this caterpillar, our 'hero moment' or Instagrammable moment. Similarly throughout the narrative, each room has one or multiple hero moments."
Gigantic, huggable marijuana buds, or Hugger Buds, symbolize the harvest:
"People love them. We have five different buds for five strains, all with identifying characteristics."
And then, he says: "You get smoked."
Guests are inhaled up a staircase, and exhaled through smoke rings down a slide that emerges through giant lips into a ball-pool of nugs in the Ritual Room.
A semi-surreal journey of cannabis
Framed around 12 exhibits, including a room enhanced by the perception-bending tape-art of Darel Carey, the museum is a semi-surreal journey incorporating botany, chemistry and the social history of cannabis.
Memorable Instagrammable devices include Bongzilla, the 24-foot (allegedly functional) glow-in-the-dark glass bong at the heart of the experience, and an equally gargantuan spliff that visitors can pose with.
Branding is another facet of CANNABITION.
Walker expands on this:
"We've got cannabis brands incorporated throughout the exhibits; so we are moving away from simple product promotion. We are creating an experience for the consumer and incorporating that branding into the theming, which is a very new thing in the cannabis industry."
CANNABITION, Walker contends, is an exploration, a celebration, and an art installation:
"The celebratory part is that we are taking this thing that was an illegal subculture for such a long time, and really bringing it out to full mainstream; celebrating it for what it is, a major shift in the direction of the culture of cannabis."
It is also lucrative.
He says: "There are multiple revenue streams. You pay a ticket price, $24.20 to come in; which is very much in line with these types of attraction.
"Then there are the private event rentals. Our space is designed to accommodate small events of 120 people without shutting down our museum. But there is also the option to take over our museum; the walls open up, and you get full access to this entire space for 700 people.
"There is also sponsorship integration; brands that pay us to have these really cool installations built around their brand that are incorporated into our experience as part of the narrative."
And then there is a bar, and the retail, mixed between traditional types of tourism products:
"T-shirts and such, to CBD; which is really the health component and a major piece of the medicinal side of cannabis, a part of the plant that is non-psychoactive, and is completely legal to sell outside a dispensary."
An expanded demographic
Despite the Instragram potential of CANNABITION, the demographic goes beyond millennials, something that leaves Walker unsurprised. He says:
"Having come into this through the marijuana tour company, I expected this. I would have 22-year-old kids on the tours, 80-year-old grandmothers, CEOs and executives smoking marijuana together on the bus. You have such a diverse range of audience that it can, in some degree be hindering; in that you want to provide a good experience for everybody. But on the other hand it is great that you have such a wide range of potential customers.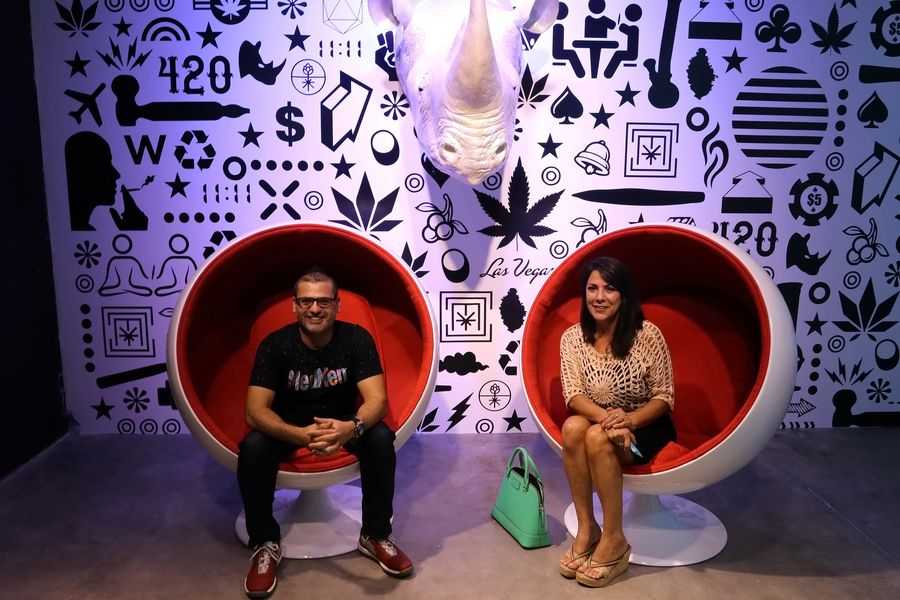 "It is played right through into this experience. It is a 21+ experience, but it is interesting. You will have girls that have to get that perfect picture and are excited about that cool shot they can get in CANNABITION; to the 60-year-old dude that is really excited about cannabis coming this far after his lifetime of dealing with the illegal world.
"And we are super excited about it."
From concept to reality with help from Themespace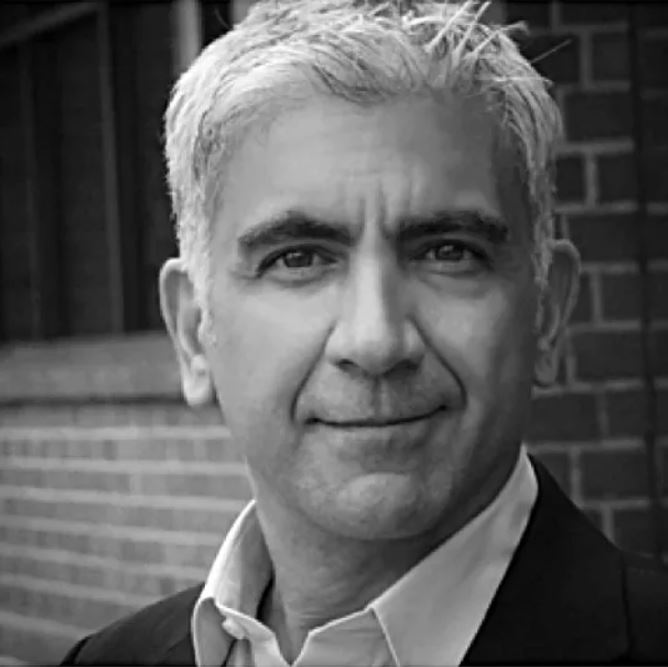 Mark Kara of Themespace, working with Walker to make the pipe-dream of CANNABITION a reality, was impressed from the outset by the completeness of that vision. He told Blooloop:
"JJ had a very clear idea of what he was hoping to create with CANNABITION. He didn't come to us for ideas; he had done some work to establish the flow and what the through-line for the concept was overall."
This was, essentially, to do two things:
"One was to trace the timeline; starting at the beginning, from a conceptual point of view, from the seed through the growth and use. And the second was to create an interactive and immersive journey.
"It was kind of fun. Because it's in Las Vegas, we wanted it to have a psychedelic feel.
"Given today's climate, and how people interact, part of the directive was to have those 'made for Instagram' moments throughout. So we worked our design from that angle, incorporating the story elements, in a linear experience with a slightly educational approach."
The project was not without its challenges.
Themespace projects include London Paramount Entertainment Resort, the Simpsons Ride at Universal Studios, Dreamworks Theater (Kung Fu Panda), Wanda Wuhan Movie Park, and others. CANNABITION is slightly different.

Kara says: "A company like ours, which works in the Middle East and some other places where cannabis is regarded in a slightly different light, needs to be very aware of the projects we take on. A challenge for us was around remaining true to our own design ethic; while still creating the vision that JJ had for CANNABITION, and trying to do it sensitively."
This balance was achieved through the fact that the actual consumption of cannabis is forbidden at CANNABITION.
Kara continues: "More challenging, as we often find in our business, was trying to work within the space that had been pre-selected. It was not a custom-built building. We built CANNABITION into an existing space on Fremont Street, with a very quick turnaround. Those are typical challenges."
A hands-on, multi-sensory journey from Seed to Celebration
Walker and his team embraced the creative realisation Kara brought to the concepts, adapting to suggestions.
Kara says: "A further challenge was to create things; such as the seven foot tall huggable cannabis buds – that encourage people to touch them. Some popular pop-up quasi-museums have areas and objects where they really don't want people to go in and touch."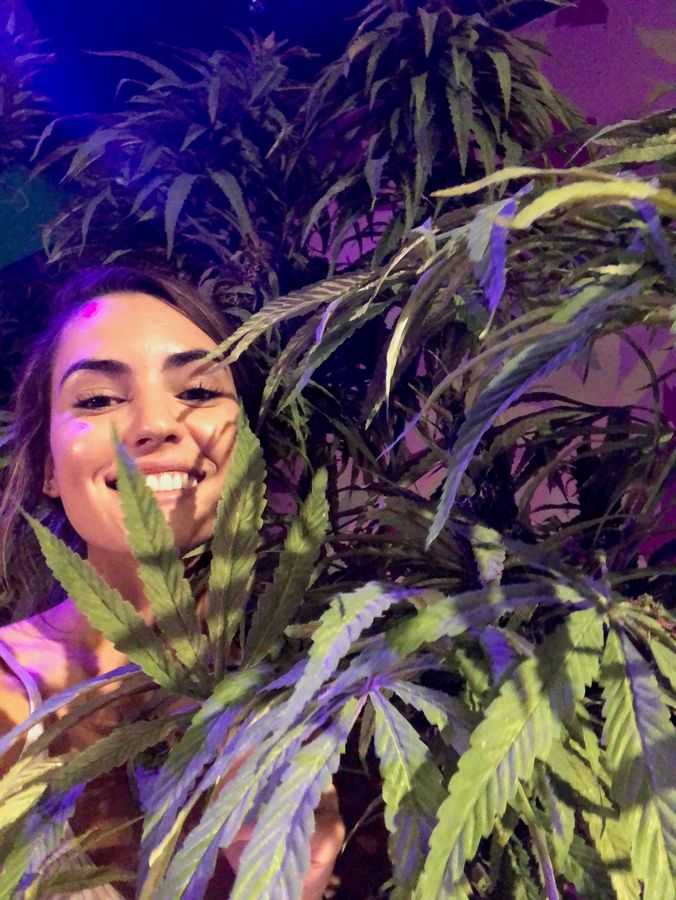 However, CANNABITION is a multi-sensory journey, and being hands-on is a large part of that.
Kara says: "Our goal was to make this as interactive and immersive as it could be.
"Not because it's filled with electronics, but because it is a physical space that we wanted people to feel like they could explore and be a part of in each of the rooms as they walked through."
CANNABITION taps into the Instagrammable attraction trend with the coolest of narratives in celebration of our favourite naughty-but-nice substance. This, along with its sustainable business model, ensure a lasting high unlikely to disappear in a puff of smoke.
All images courtesy of CANNABITION Cannabis Museum and Themespace.