Delegates and speakers from throughout the industry came together to explore the theme of 'Sustainable and Ethical Museums in a Globalised World.'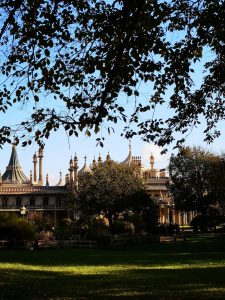 Museums Association (MA), the oldest museums association in the world, puts on the event every year. It is Europe's largest event for museums and galleries and previous host cities include Belfast, Manchester and Glasgow. The Museums Association Conference 2019 was one of the biggest yet.
It took a closer look at many pressing topics. For example, climate change, decolonisation and community co-creation.
The Museums Association Conference 2019 kicked off with two Museum Lates events. One was at Brighton's Booth Museum and the other was hosted by Hove Museum. Delegates had a chance to explore these unique venues, which opened late to welcome them new to the city.
Afterwards, a welcome reception with drinks and nibbles took place. Here, colleagues old and new were able to enjoy a relaxed networking session. Later the party moved on to informal networking drinks at one of Brighton's many pubs.
Early birds on both Thursday and Friday morning were treated to a garden tour of one of Brighton's iconic attractions, The Royal Pavilion. Head Gardener Robert Hill-Snook led this exploration of the Regency-era garden. The tour took a closer look at its history as well as its modern-day iteration.
Setting the scene for the Museums Association Conference 2019
Subhadra Das is a museum curator at UCL Culture and a comedian. She warmly welcomed attendees at the packed-out opening address. There were chuckles at her opening joke ("how many museum curators does it take to change a lightbulb?"). But this set up a more serious point about the need for meaningful change in the museum sector.
Das contends that we should not interpret the topic of sustainability as simply maintaining the status quo. Instead, the focus should be on strengthening, supporting and upholding meaningful change.
The opening keynotes were from Sharon Heal, Heledd Fychan and Farhana Yamin. All three looked at the issues of sustainability and ethics in museums.
Heal, Museums Association Director, opened by saying that the size of the task, "can seem enormous" when looking at making a change to more sustainable practices. However, she went on to feature several uplifting examples from museums large and small, from all over the UK. She illustrated how they have taken a bold stance in the face of climate change.
Heal spoke about how museums should not be neutral spaces. Instead, they should be places which welcome conversations. In the end, she finished with a quote from Swedish climate activist Greta Thunberg. "The world is waking up, and change is coming, whether you like it or not."
The importance of museum ethics
Heledd Fychan is head of policy and public affairs at Amgueddfa Cymru (National Museum Wales) and the chair of the MA's Ethics Committee. She used her keynote to touch upon the importance of the association's Code of Ethics.
This document, says Fychan, is designed to free museums to take a bolder and braver stance when working on projects that have the public's benefit at heart.
She says that within this framework, museums have the ability to be unapologetically non-neutral. She calls this, taking a "sorry, not sorry" stance.
Fychan also said that museums "have no choice but to confront the legacies of colonialism. It's the only way we can make change happen".
In the final of the three opening keynotes for the Museums Association Conference 2019, Farhana Yamin called for a step-change. Yamin is a climate crisis activist and environmental lawyer, famed for glueing herself to the Shell headquarters. She urged museums of all sizes to call a climate and ecological emergency.
"Museums have the ability to create public spaces where conversation can happen", said Yamin. She encouraged institutions to start the journey now, from the place they are in, rather than waiting until they themselves were 'greener'.
Workshops and seminars at the Museums Association Conference 2019
Sessions on both days included workshops and seminars covering a huge range of topics. These ranged from sustainability and professional development to digital transformation, post-colonial transformation and community co-creation.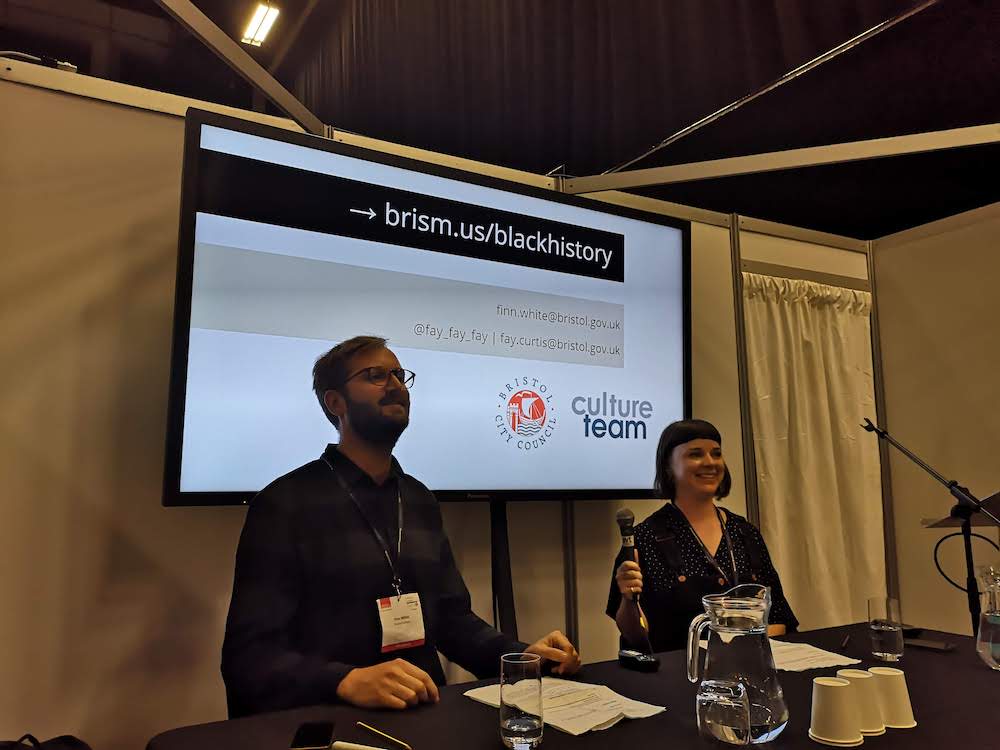 Not to mention a very well attended discussion which posed the question, "Are the toilets the window to a museum's soul?"
Delegates could also enjoy a large trade show floor at the event. There were over 60 exhibitors present, demonstrating some of the latest products and services available to the museum sector.
Sustainability at the Museums Association Conference 2019
MA also made an effort to back up their theme of sustainability with small but effective changes on the ground during the Museums Association Conference 2019. For example, the event programme was available through an app that delegates could download to their mobile devices. This helped to save on printing a wasteful amount of paper copies.
Attendees were encouraged to bring their own reusable cups and water bottles. Organisers did not give out bags and badges came without plastic holders. In addition, all food served at the event was vegetarian.
Maggie Appleton is the MA President and CEO of the RAF Museum. She gave her keynote address ahead of the association's AGM on Thursday afternoon. Appleton used her speech to talk about her vision for the MA's future.
"I want to see a museum community that, whatever our collection, our size, our governance, is united in supporting each other. This is how we can really make a difference for our visitors and users," said Appleton.
"This has been a year of people's voices ringing out clearly and positively, to stand up for their values. To work for a better society and a more sustainable world. We're here at this conference, thinking about what we can do to make a difference."
https://youtu.be/MNXFuYH5XRU
"We should be proud that the public sees museums as a trusted voice. But also recognise that gives us a massive responsibility, to wield that power more wisely. We have a key role in using our collections for debate, for learning and for inspiration."
Museums Change Lives Awards
A highlight of the Museums Association Conference 2019 was the Museums Change Lives Awards on Thursday afternoon. This recognised a variety of inspiring projects from museums of all sizes.
The Jewish Museum London won Museums Change Lives Award 2019 for Jews, Money, Myth. This exhibition explores the complex relationship between Jews and money over 2,000 years. Judges described it as "brave, fascinating and timely".
The shortlist for the Museums Change Lives Award also included several other innovative projects. These were from Glasgow Women's Library, the Scottish Maritime Museum, Tyne & Wear Archives & Museums and Time and Tide Museum.
Community museums and sustainable projects
Kirkleatham Museum in Redcar, Yorkshire won the Best Small Museum Award. This was for the Steel Stories project, celebrating local iron and steel heritage. Also shortlisted were Totnes Elizabethan House Museum for Totnes' Women's Voices 1918-2018 and the Museum of Cardiff for its Memory Boxes initiative.
The Judges' Award for Environmental Sustainability was awarded to Leeds Museums and Galleries. This was for Beavers to Weavers, an exhibition about the way in which animals use only what they need from their environment. In addition, The Horniman Museum and Gardens' Beat Plastic Pollution campaign and Manchester Museum's Harlequin Frog Conservation Project were also shortlisted.
The Radical Changemaker Award is for the individual who has made the greatest impact in the sector. This is by driving forward one or more of the key themes of the Museums Change Live Campaign. The winner was Victoria Rogers, manager of the Museum of Cardiff. Rogers has worked to put social impact at the heart of the museum.
The shortlist also featured Bridget McKenzie and Ellie Miles. McKenzie is an environmental activist and the founder of Climate Museum UK. Miles is curator at London Transport Museum where she promotes diversity and inclusion.
Tackling environmental issues at the Museums Association Conference 2019
Thursday closed with a keynote address by Clayton Thomas-Müller. He is a campaigner for indigenous rights and environmental and economic justice.
He spoke about some of the issues facing indigenous communities in North America. In particular, how fossil fuel corporations are having a negative impact on these communities.
https://youtu.be/a1lZth6ggEM
Thomas-Müller spoke about the sponsorship of various community resources in Canada. He said: "Corporations seem to care so much about our social health these days. But corporations' omnipresence in our communities also has a dark side. Their ecological footprint on our way of life is hard to quantify.
"However, their active lobby on Parliament Hill against our collective rights and titles to our lands and waters is hard to miss."
Thomas-Müller challenged the museum community to look closer at their links with corporations such as BP. "Museums are the heart of our society, they are our connection to the past. They are our connection to the present, and also the future.
"We need to have conversations about the destructive impact of having our most sacred institutions branded by these climate criminals."
Socialising at the seaside
The conference party took place on Thursday evening, hosted by the Royal Pavilion and Brighton Museum & Art Gallery. Delegates had a unique opportunity to see the inside of the much-loved Royal Pavilion. They were also able to view loans from the Royal Collection which haven't been on display at the Pavilion since the 1840s.
The Brighton Museum & Art Gallery also allowed visitors to see its new archaeology gallery. This includes seven 3D facial reconstructions. These provide a forensically accurate representation of people from the Ice Age to the Saxon area.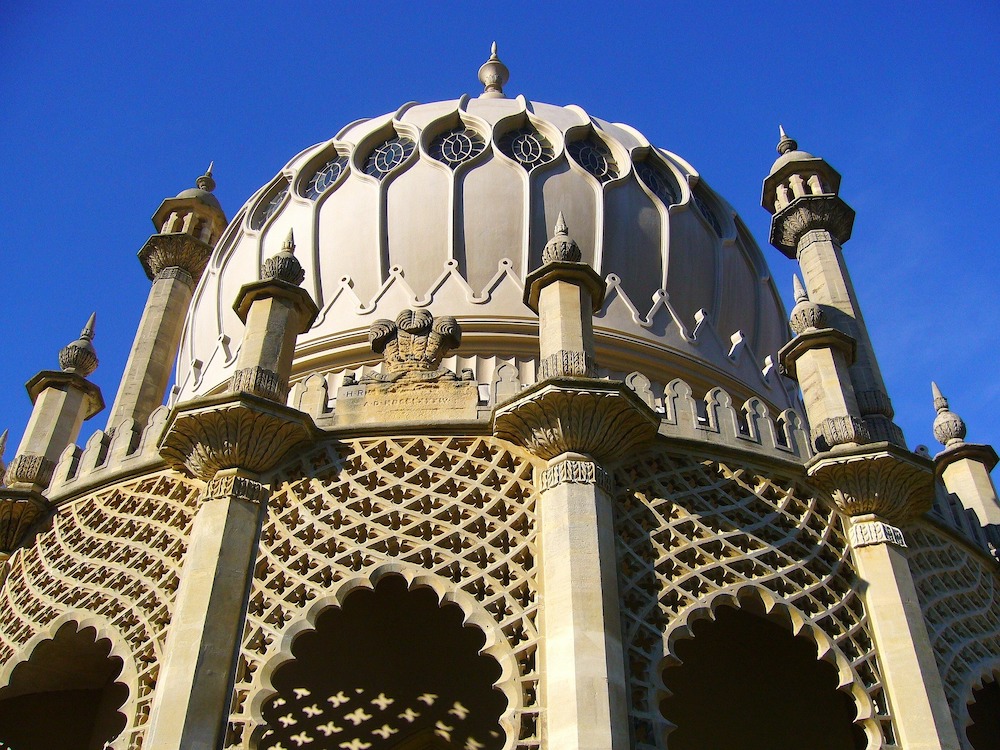 The evening also featured a "Come Dine with Me" session. MA staff and members hosted tables for delegates. Here they were able to socialise and to continue the conversations from the day.
Friday morning at the Museums Association Conference 2019 kicked off with a panel discussion, asking "What is a museum?" In the wake of controversy over Icom's proposed new definition of a museum, a panel of experts shared their thoughts. The discussion looked at what the purpose and definition of a museum should be in the 21st century.
Heal chaired the panel, saying that museums need to not shy away from having difficult discussions. In fact, she says, they can be the ideal space for such conversations. She also said that the question of what a museum should be is not an abstract one. The question needs to include all parts of society.
The panel speakers were Errol Francis, Artistic Director and CEO, Culture&, Richard Sandell, Professor of Museum Studies, Leicester University and Jette Sandahl, Chair, European Museum Forum. Between them, the panel addressed the wider topic, looking at the origins of the museum and how it has evolved.
Francis spoke about the inherited idea of museums as a repository. He urges a move away from this acquisitive model and this system of objects. Instead, he wants museums to explore other ways of learning and engaging with knowledge.
Defining museums
Sandahl's speech looked at how museums are not easy to define. She said: "Throughout the history of museums, their unique and defining quality lies in uniting functions and dimensions that are most often split in institutional settings."
"What a museum is, is defined both through what it does, how it does it, and not least why it does it."
Finally, Sandell spoke about the importance of an inclusive museum model. In addition to this, he looked at what museums can be, at their best.
"For some people, museums delight," he said. "They welcome with open arms and they foster a sense of belonging, they stimulate, they inform, they entertain. But for many, the idea of the museum is very very different – they are anything but welcoming. They let you in, but only if you behave in certain ways. And museums for some are spaces of oppression and violence."
He spoke about how all museums should strive to cater for everyone in their community. He also argued that a commitment to social justice should be a defining feature of all museums.
A big theme for Friday at the Museums Association Conference 2019 was the decolonisation of museums. In the morning, a panel session discussed the topic of "Rethinking relationships and building trust around African collections." Nick Merriman, CEO of the Horniman Museum & Gardens, chaired the discussion.
On the panel were; Shadreck Chirikure, Professor and Head of Department of Archaeology, University of Cape Town; Helen Mears, Keeper of World Art, Royal Pavilion & Museums, Brighton, and Lecturer, University of Brighton; JC Niala, Oxford University/Horniman Museum & Gardens and Tshepo Skwambane, Museum and Heritage Consultant, Diverse Community Empowerment Services
The conversation explored how museums should work to build trust. Both with communities and with museums in the countries where their collections originate from. The panel looked at how to build a new kind of ethical relationship for the next generation, and build trust.
Various sessions throughout the day continued to examine this theme, from curating world cultures to representing indigenous communities. On Friday afternoon, there was an invite-only decolonisation roundtable. Another panel discussion, "The end of empire?" looked at the international and academic aspects of decolonisation and restitution.
Ahdaf Soueif delivered the closing speech of the Museums Association Conference 2019 on Friday afternoon. Soueif recently resigned as a trustee of London's British Museum. This was in protest at the institution's position on issues such as sponsorship, outsourcing and repatriation.
She began by talking about the importance of asking the question, "Which side are you on?" And on the hot topic of the day, what makes a museum, she also said that museums have the power to make meaningful change:
"Museums hold the past, inform the present and also inspire how we think about the future. Museums have power and magic, but with that comes responsibility."
Next year's Museums Association Conference will take place in Edinburgh, from 5-7 November 2020.