The Edinburgh Biomes project will protect the future of its living plant collection of 166,000 species,  many of which are extinct or endangered in their native habitats.
Blooloop spoke with Simon Milne MBE, Regius Keeper of the Royal Botanic Garden Edinburgh about the project, and what it will achieve.
Milne says his interest in biodiversity and conservation is a family trait.
"I come from a family of horticulturalists and plant scientists going back three generations. So, from a very young age, I was exposed to people coming back from expeditions, bringing in and raising seeds.
"Virtually the whole family, for three generations, have been involved in plants."
The importance of the Royal Botanic Garden Edinburgh
Outlining the work of the Garden and its importance at this point, Simon Milne says:
"The Royal Botanic Garden Edinburgh is known for the breadth and depth of its scientific research. It is addressing the biodiversity crisis and climate change emergency, with specific emphasis on certain regions of the world. This includes China, Southeast Asia, the Middle East, Latin America and the Himalayan region.
"We are, on average, describing one new species to science a week. Almost all of our work is underpinning the conservation programmes, directly and indirectly."
All this relies on outstanding living and preserved plant collections. In terms of education initiatives, he says:
"We are educating and engaging people from nursery level through primary and secondary schools. And then through HNDs, bachelor and master's degrees, and PhDs. So the full range."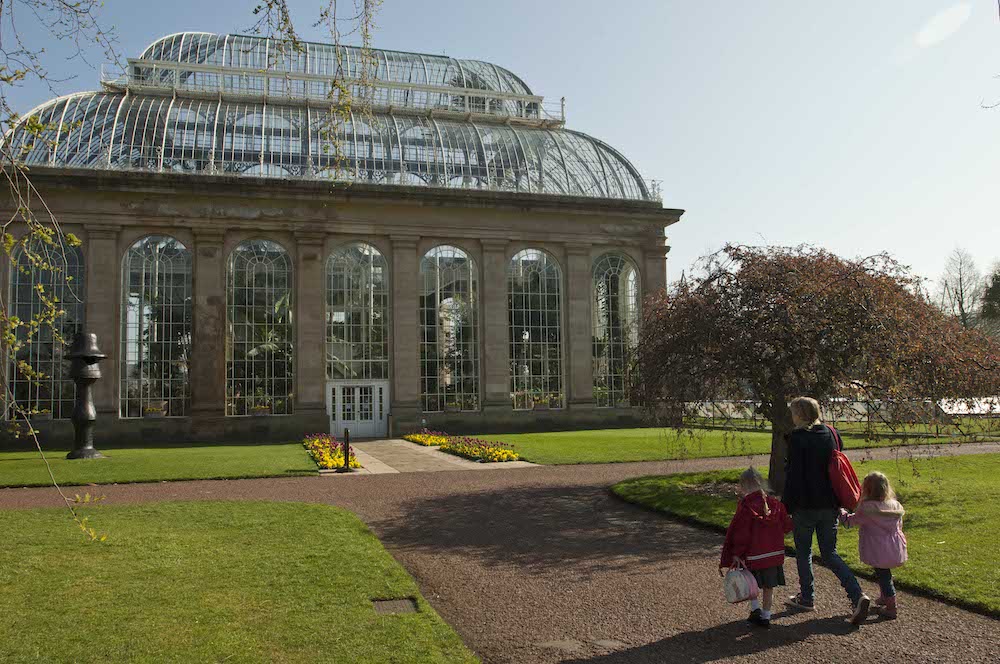 "A lot of those courses are unique, and certainly hugely in demand. It is wonderful that there are a lot of people who wish to get involved. Especially when there is such a crisis around the world with plants and biodiversity."
Again, this relies on excellent modern facilities, says Milne:
"We have to compete, in terms of students. One of the things they look at is the infrastructure, and, again, the plant collections."
Connecting with visitors
Connecting visitors with the botanical world is also key.
"We want to engage the visitors and the wider community with the wonders and delights of plants. As well as teaching about their utility and how necessary they are for the survival of mankind.
This is achieved through the four gardens across Scotland. These attract around a million visitors a year.
"The majority of those come to Edinburgh," says Milne. "One of the highlights in Edinburgh is this incredible collection we have in our glasshouses."
This, he adds, is not simply about engaging people:
"It's also about the economy. We are an amazing tourist destination in Edinburgh in Scotland. We play our part in making Scotland a place people want to come and visit, and contribute to the economy."
Engaging with the audience
Simon Milne explains the importance of using a variety of mediums for engaging people with plant and biodiversity conservation.
"It's not just a matter of having exhibits and plants. It's about using the arts, as we do extensively. It's about hands-on experiences for families.
"So, it's about not lecturing people. It's also about getting people to delight in it. To take pleasure, get health and wellbeing from the gardens. It's about helping them understand that the rainforest, the dry forests, the desert are not just essential for ecosystem function. They are also places of beauty. Places to be valued aesthetically as well as scientifically."
"I think it's about being positive. There is a lot of bad stuff happening out there. We know there's a biodiversity crisis, but also there are solutions.
"When we explain what we, and indeed other Botanic Gardens and other partners around the world are doing, they can actually take heart and think: 'Wow: this stuff happening. It's exciting stuff.'
"A lot of it is cutting-edge. And people feel uplifted rather than depressed. As long as there are plants around, there is always hope."
A passionate team at Royal Botanic Garden Edinburgh
People, too, he says, are also a source of that hope:
"When you look at the global scale of the great movement of ecological restoration, which is not just to preserve, protect or even rebuild biodiversity, but also to provide ecosystem functions from flood relief to health and wellbeing, there are a lot of amazing people out there doing stuff.
"It isn't just the professional scientists or horticulturalists. It's also the volunteers. We have 350 volunteers working in the garden. They bring in their own expertise, right across the board. From working in the archives and the garden to working in the laboratories, to teaching.
"The passion that they bring to the garden means that we can do so much more. It's extraordinary."
The Edinburgh Biomes initiative
The Edinburgh Biomes initiative is perhaps the most ambitious project in the 349-year history of the Royal Botanic Garden Edinburgh.
"There are a number of drivers for the project," says Simon Milne. "Underpinning it is the fact that our infrastructure generally is failing. A lot of it is old; it needs investment. And that includes historic Grade A listed glasshouses.
"So we need to rebuild the infrastructure to protect our living collection. Then there is the restoration of historic buildings. These are our two Victorian Palm Houses, and our listed 20th century Front Range.
"In addition to this, we have a lot of unlisted infrastructure. Our research collection is in 1960s glasshouses. These are well beyond their shelf life, and are in danger of being destroyed in the next very high wind."
"We only just saved them in the last big storm a few years ago, and I'm not sure we could do that again.
"So that infrastructure is housing an extraordinary collection. It includes species which are either threatened in the wild, or even, indeed, extinct in the wild."
It is, therefore, a collection that cannot be replicated.
Modern facilities
The next part of the project concerns ensuring the buildings provide the services that a modern Botanic Garden needs.
"This includes things like plant health research facilities," says Milne. "Plant disease is one of the great threats to the ecology of the country and to collections. And, indeed, to agriculture.
"Part of this project is a plant health suite for research and quarantine. It will be state of the art and will greatly enhance the national capability of Scotland and the UK. This is in addition to rebuilding existing facilities and building new glasshouses.
Sustainability at Royal Botanic Garden Edinburgh
The next strand of the project concerns carbon footprint and sustainability.
"As you can imagine, glasshouses do consume a lot of energy. The old designs are not very green, which is rather unfortunate, for greenhouses."
"We will be making the restored and new-builds much more energy-efficient. Not just through new glass, but in the way that we zone the glass sizes. Essentially, this means hot in the middle and cooler on the outside.
"We will also be building a new energy centre, which will maximize our use of renewable energy. There will still be a requirement for some backup or peak flow energy from traditional means. But we are trying to make that as green as we possibly can. It will be much more efficient than the old boilers we have at the moment."
Education
There are two further strands. One is around education:
"The next focus is on making sure that our education programs continue to attract and train really high-quality scientists and horticulturalists. These are the people who are going to be helping save the planet in the future through plant research, conservation and horticulture."
The current educational facilities are, he says, below par:
"One of the areas where we're seeing the biggest increase is in online courses. You can sit in Kathmandu, Jakarta or the Isle of Lewis and do many of our courses online. That's a big growth area.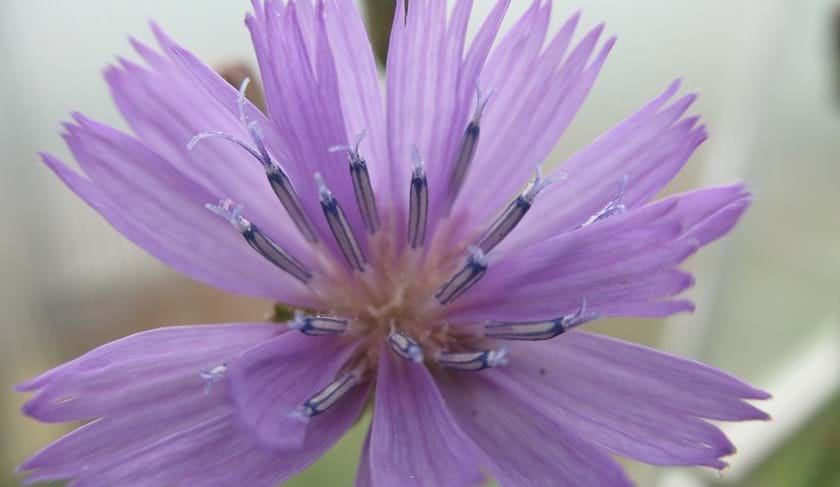 "But, of course, that requires particular IT facilities. We need to make sure our laboratories are all up to date with the right equipment. This will help us to train and inspire today's students.
"So parts of the build will be new education facilities. Those will cater, again, from children up to up to PhD, so that we can stay at the top of our game.
Royal Botanic Garden Edinburgh is are one of the four great Botanic Gardens in the world, contributing for the world. And we want to make sure that we continue to do that."
Royal Botanic Garden Edinburgh as a visitor attraction
The final strand is to grow revenues from tourism, recreation and commercial activities.
"One of the showpieces of the project will be a 21st-century glasshouse, joining the 19th and 20th-century examples. This one will offer a vastly improved visitor experience, with a greater capacity for interpretation and engagement."
"There will also be better attendant facilities: meeting areas, loos, and so on.
"Improving the whole visitor experience will, we hope, bring in more people to enjoy the garden. As we have to self-fund a significant proportion of our budget, it will also help to increase revenues.
"The garden itself is free. But the glasshouses are not. We want to make sure that people are happy to spend money to visit the indoor collection."
Work gets underway
The cost of the project at Royal Botanic Garden Edinburgh is £70 million, spread over six to seven years.
Virtually all the initial planning is complete," says Simon Milne. "The planning permission came through this year.
"We are now preparing bits of the site, moving trees and so on. We are awaiting confirmation of when we will get a capital grant from the government. This will then trigger fundraising."
Background fundraising work is already in progress. However, the high-profile fundraising will start when the government commits to the capital funds. That will then provide the leverage for a national, or even international, campaign.
"It is extremely exciting. This is the biggest project to hit the Botanics in Edinburgh, possibly ever. It is the chance for Scotland and the UK to make sure that Edinburgh is functioning superbly for the next 20 to 50 years."
Simon Milne on climate change
Commenting on the grave challenges facing the natural world, Milne says:
"The planet will continue. There are still going to be plants, birds, insects. If things are going to continue as they are, though, then whole ecosystems will change. We will see an increase of invasive non-native species and the loss of biodiversity."
"I suspect that in 200 years the planet will look very different. In terms of what we have now, I think there is still hope to slow the loss of biodiversity in some places. And to rebuild it, if there is global commitment."
"This is not just commitment like sitting in a meeting with people signing up stuff. But actually taking action on the ground. I just came back from a fascinating ecological restoration conference in South Africa. There were 800 people there, practitioners from around the world. It was both uplifting and slightly depressing.
"The depressing part is the challenge that has to be faced. When you see what's happening, whether it's in Australia, Europe, South Africa. The degradation of ecosystems.
"But then you hear about these amazing projects. As well as the technology and the research that is being advanced to address this catastrophe.
Ecological restoration
"I think the encouraging thing is that there is increasing recognition that ecological restoration, saving the biodiversity, is not just about saving plants and beautiful places for their own sake. It is about the future of the human race. It's about sustaining people. I think there has been a big wake-up call.
"I see it in my children's generation, through the various demonstrations that are going on. That conviction from people in their teens and twenties makes me take a positive view.
"On the other hand, they are the lucky ones. Again, as I travel the world and go to Asia and Africa, and see the people who are trying to scrape a living at best. It is clear that we have a duty to work with those countries to help make life more sustainable."
Royal Botanic Garden Edinburgh in Nepal
A great example of an initiative that is making a difference is one particular Royal Botanic Garden Edinburgh project. This is called 'Science-based interventions reversing negative impacts of invasive plants in Nepal'. It has Darwin Initiative funding.
"This is a reasonably small-scale but high-impact project that we have in Nepal," says Simon Milne. "It is looking at an area where an invasive non-native species [Lantana camara] has invaded not just the natural environment, but also agricultural areas.
"So we are working with the community and our colleagues in Nepal. We are seeing to it that those non-native shrubs are being taken out."
"They are then being converted to fertilizer and char, which is like charcoal. Then, the community is using it in more efficient burners. Therefore, they are producing more heat for a smaller carbon footprint.
"The upshot of that is you've got more efficient use of fuel, more sustainable use of fuel. You are clearing agricultural areas that can be put back into production with fertiliser that's been used from these invasive non-native species. And then you're putting less pressure on the surrounding countryside because that is not being taken up for agriculture.
"I think that's a very good example of modern horticulture. Where research meets horticulture, meets agriculture, meets a societal need. And it relates to climate change and the biodiversity crisis.
Simon Milne on hope for the future
"I am hopeful," says Milne. "Conservation, when I was a child, was quite polarised. You had these people who went off and looked at and preserved birds and plants, and people doing all that research. That was marvellous; it was the start of the nature reserves, and that was great, but it was polarised.
"What I have seen in my professional career is the increased understanding, and actually on the ground working, of businesses, with research and conservation. Because the two have to work together; you cannot separate them."
"Whatever we do on this planet is going to have an impact. We need to minimize that and look for new ways of approaching manufacturing and energy generation.
"We can only do that by everybody coming together. Sometimes that will bring together the most unlikely bedfellows. And I think that is marvellous."
He concludes:
"I am very pleased to be part of that whole natural capital movement, valuing the countryside for the capital it provides to economies and keeping industry growing, and the understanding that we have to preserve that if we're going to keep supply chains operational."