Tatton Park's new Field to Fork and other initiatives plan to extend the National Trust property's demographic reach.
How does a classic country estate keep its core customer base happy while attracting a fresh new demographic? Blooloop spoke with Carole Mullineux (right), Business Development Manager at Tatton Park. She explained how her background and expertise is helping to maximise the heritage brand's potential. However, everything comes back to keeping true to Tatton Park's 'Spirit of Place'.
A new role for an ancient estate
Mullineux's background lies in marketing and business development. Her degree was in marketing and she went on to work for a number of companies including the Co-operative Wholesale Society (CWS); insurance group Royal Sun Alliance, Kodak and a small business.
"It is a very varied array of industry sectors and of budgets," says Mullineux. "It gives me a strong background in knowledge and experience and the capacity to apply it in terms of a business development and marketing context at Tatton."
So what attracted her to heritage in general, and Tatton Park in particular? "I landed at a heritage visitor attraction because it was an attractive proposition," she says. "Tatton Park is one of the top attractions, certainly in the north-west, and a significant brand."
She took up a new role that had been created specifically for her. It recognises that someone with a broad commercial background, who could come in and spot new opportunities, would be a strong asset. "It's a very interesting role, and very varied," she says.
A National Trust property run by a local council
Tatton Park, the former Egerton family home, was bequeathed to the National Trust in 1958 by the last Lord Egerton.
It comprises two major buildings. The medieval Old Hall, once the heart of the estate, dates from the Tudor period and is supposedly haunted.
Then there's the imposing 18th century neoclassical mansion, a 1,000 acre deer park, stunning gardens, and a working farm that showcases rare breed animals.
"In 1958 Maurice, the last Lord Egerton, died," says Mullineux. "He wasn't married and had no heirs. He was a bit of a Boys' Own character. Interested in cars and early aeronautic development, he was friends with Orville and Wilbur Wright. There was actually an aeroplane landing place at Tatton in the early 20th century.
"When he died, the commercially generating lands of the farm, which extended up to North Manchester, areas of Lancashire, and large areas of Cheshire, were sold off to help pay death duties. The core pleasure grounds, the mansion house, the gardens, the farm and some of the parkland were left to the National Trust."
At that point, the National Trust lacked the resources to finance and run Tatton Park, so Cheshire County Council stepped in. They have operated and invested in the property since 1961.
"It's a slightly weird arrangement," says Mullineux. "One of only a handful: a National Trust property, run by a local authority council."
Attracting a core audience base
Mullineux explains that their first key audience is families with children. The second is 'empty nesters', couples whose children have left home, and who have a lot of leisure time and disposable income.
"The majority of our customers would fall into those broad segments," says Mullineux. "However we also appeal to younger couples. A lot of activities go on here so cyclists, walkers, dog-walkers are all attracted to Tatton. The outdoor experience is as important as all the internal stuff."
Tatton is renowned for its deer park, in which both red and fallow deer roam freely. It's a draw for photographers and animal lovers, especially now, in rutting season.
"There are fantastic views," says Mullineux. "It's a large estate, and you can't see any buildings, housing developments, or conurbations. You really feel that it's a pocket of countryside in the middle of South Manchester suburbia. It's a welcome green space, very important to the north-west and the local communities in terms of green parkland and quality of place. It attracts both residents and local businesses, and is important to the local economy because of that."
There are also two meres (lakes), one of which is sufficiently large to allow visitors to fish and sail.
Two historic buildings at the heart of the experience
The 18th century neoclassical mansion houses an art collection with two original Canalettos alongside van Dycks. There is a renowned library – one of the largest owned by the National Trust. Tatton also houses a ceramic collection, and an outstanding collection of Gillows of Lancaster furniture.
"We have the grand state rooms, of course," says Mullineux. "But we also have extensive servants' quarters – the below stairs experiences as well. So the house itself is very interesting."
The medieval Old Hall, set in another area of parkland, is another draw with its history of hauntings. "It's very eerie down there," says Mullineux. "At the end of October it's our main venue for Halloween week. We base it all around the Old Hall. We have costumed characters that pop out the woodwork and frighten the daylights out of everybody."
Extending the appeal of the working farm
The working farm is large, and is accredited with Rare Breeds Survival Trust status. "We have Shire horses, Red Poll cattle, Gloucestershire Old Spot pigs, as well as sheep and hens, all rare breeds."
The farm is currently predominantly a draw for families with young children. It's a particular area marked out by Mullineux for expansion and revitalisation.
"One plan for the future is working the farm with the Shire horses," she explains. "We have had HLF funding of about £1.3 million and we are in the middle of a capital build at the moment. We are developing the farm to show people how we used to farm, and how we used to plough the fields with the Shire horses. Though we have trialled this, we will certainly be doing more of it next year when we have completed this new development, which is called Field to Fork."
Field to Fork
The project involves the creation of a new visitor hub at the property's Agricultural Mill, showcasing the agricultural, social, cultural and technological heritage of the farm. A miller will give guided tours explaining about the machinery and the processes involved.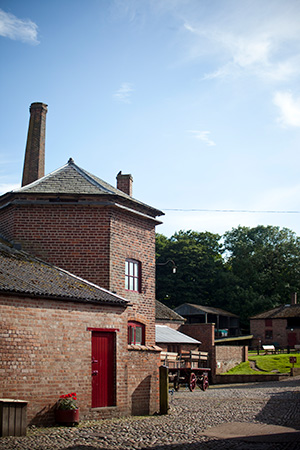 The Field to Fork initiative is expected to attract new visitors. It will cover the whole process of producing food for a large country estate from late 18th century to the 1950s. It will look at its contemporary relevance to food and healthy eating. Then it will take in Cheshire's wider farming heritage. The story is told through the media of former workers, buildings, machinery, livestock and traditional agricultural skills.
"There is research showing that children often don't understand where their meat comes from," says Mullineux. "We have a slaughterhouse at the farm. We plan to open that, and will – sensitively, I hope – show kids that actually we kill the animals. The reason we look after them and feed them carefully is so that they produce good meat. They are well looked after, but we do kill them, and that is where your sausages and bacon comes from."
Farm as workplace, not just a petting zoo
"We really think we're going to increase audiences at the farm," says Mullineux. "At the moment it is very much the animals that are the draw, and young families that visit it." However the expectation is that the new visitor centre and the Field to Fork initiative will attract an older audience. "The idea is to present the farm as a workplace and source of food and livelihood, rather than as a petting zoo."
She explains that a lot of groups arrive on coaches. They go to the mansion and the gardens, but won't necessarily go to the farm unless they have grandchildren with them. "We think that developing the farm with this Field to Fork proposition will enable us to attract groups to the farm as well."
There are also plans to develop the stable yard. "This is our retail and catering function," says Mullineux. "We feel it is important to carry on improving it. We want to create an interactive space in the large stable yard courtyard which is set up for outdoor eating. Every weekend, high day and holiday we will have animated theatre, for example, or artisan markets. We already do this, at key times. However this will be about making it a bit more formal, a bit more regular. It will provide another reason to visit, enriching the experience."
A combination of paid and free entrance
Tatton hopes to combine this forward-looking dynamism with its role as traditional National Trust attraction. It aims to continue to attract stately home and art buffs. It also still sees itself as a destination for families, dog-walkers, cyclists, fishermen and sailors.
There is an admission charge for cars, minibuses and motorbikes at the gate. However walkers and cyclists can access the parkland, the stable yard area (where the restaurants and shops are situated), for free. They can also gain free access to the adventure playground, popular with toddlers and teenagers alike. This has over 30 rides, some fully accessible for wheelchairs.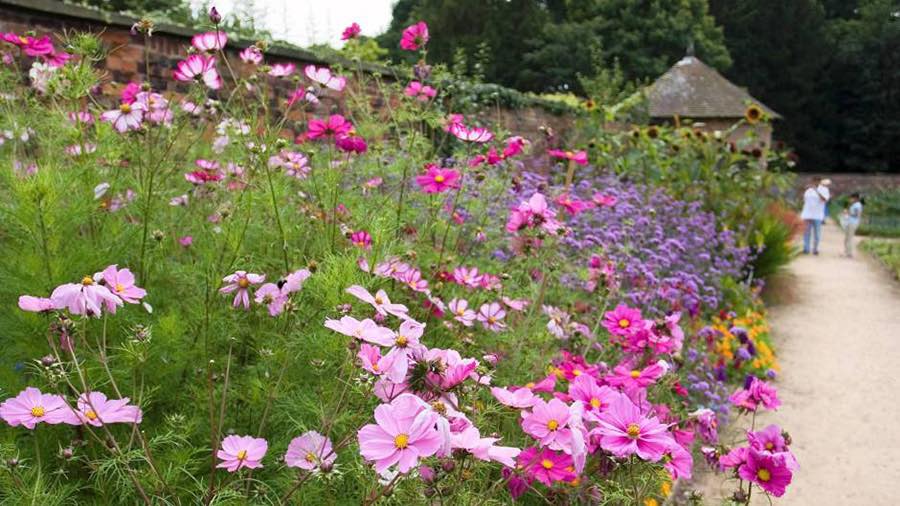 Access to the main three attractions – the mansion, gardens and farm – is through the purchase of a Totally Tatton multi-ticket. "We charge £13 for an adult and £7 for a child ticket. A family of two adults and two children would pay £33. We think that is pretty good value for the three attractions. It's a whole day visit, really, and we always say if they don't manage to see all three attractions within the day, they can come back again, and get free entry."
TOR Systems online ticketing aids Tatton's busy events calendar
Tatton recently introduced online ticketing, through TOR Systems. The UK-based leading ticketing, Epos and booking supplier uses a system known as MaximWeb. The system can process general admission, capacity controlled and timed programmes, events, memberships and renewals.
"We haven't as yet introduced this as a method of controlling the flow of people," says Mullineux. "We tend to have quite a steady flow anyway. However if we do have any special events then we would certainly look at doing that online. This is likely to happen for certain events in the future where we predict a high volume throughput at times."
Tatton's calendar lists more than 100 large-scale events each year. These range from major festivals and fairs to family shows and learning activities. "We have the RHS flower show every year in July," says Mullineux. "After Chelsea and Hampton Court, they come to Tatton. Then we have car shows: a Volkswagen show, and a 'Passion for Power' classic motor show. The latter related to the last Lord Egerton, who loved cars. We have carried on the tradition.
"We also have food fairs, and family festivals."
The gardens and a £6,000 pineapple
The 50 acres of gardens have been developed over about a 200 year period. They evolved with each successive generation of the Egerton family.
"We have a famous and internationally acclaimed Japanese garden," says Mullineux. "Then there's the walled kitchen garden where we produce fruit and vegetables that we use in our two restaurants. We have a fernery, a conservatory, rose gardens and the only working pineapple house in England.
"In its day, Tatton was the only place that could produce pineapples. These used to be put in the centre of the table at dinner parties in the 18th century, as a symbol of wealth and status. Each pineapple was worth, in today's money, about £6,000. They actually used to rent them out, rather than eat them."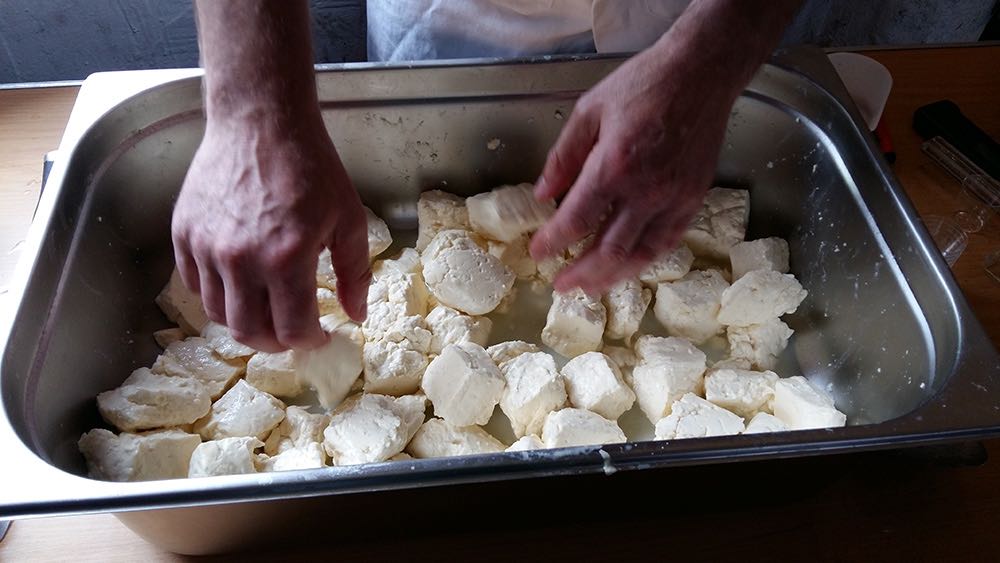 Tatton still produces pineapples today.
Filming 'not just a financial decision'
Filming is another potential revenue stream, particularly when the facilities are used for any length of time. "We are very open to being a film location," says Mullineux. "We recently had Peaky Blinders filming here. We've had the children's programme The Worst Witch, and numerous adverts. In the past, of course, there was Brideshead Revisited. Countryfile come here frequently: we have a very special bat population.
The medieval Old Hall is also a popular location. "Most Haunted have been here. It really is supposed to be haunted."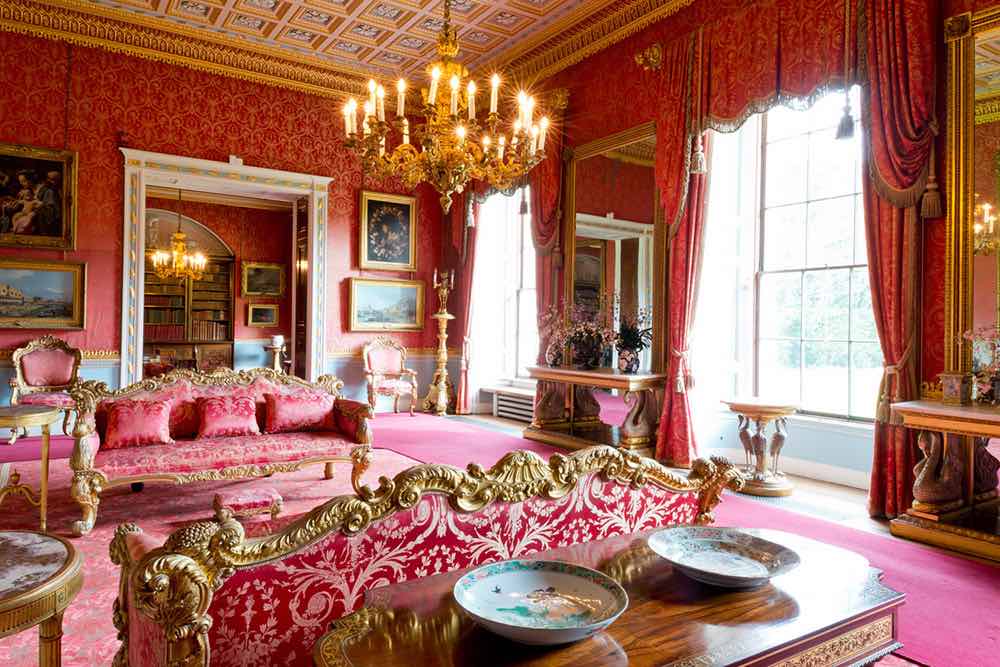 However hiring out Tatton isn't just a financial decision. "What or whether we charge depends on whether it is a PR opportunity for us," says Mullineux. "Obviously, if it is a question of hiring the mansion house out for a week or two, then that is a form of income generation. However if it's a relatively small involvement resource and likely to be of benefit to us in terms of PR, then we decide accordingly."
The estate is also an important wedding venue for the Cheshire area.
"Spirit of Place" is key
Tatton has a charming 'spirit of place' statement designed to safeguard the property's unique history and singular atmosphere. An extract reads: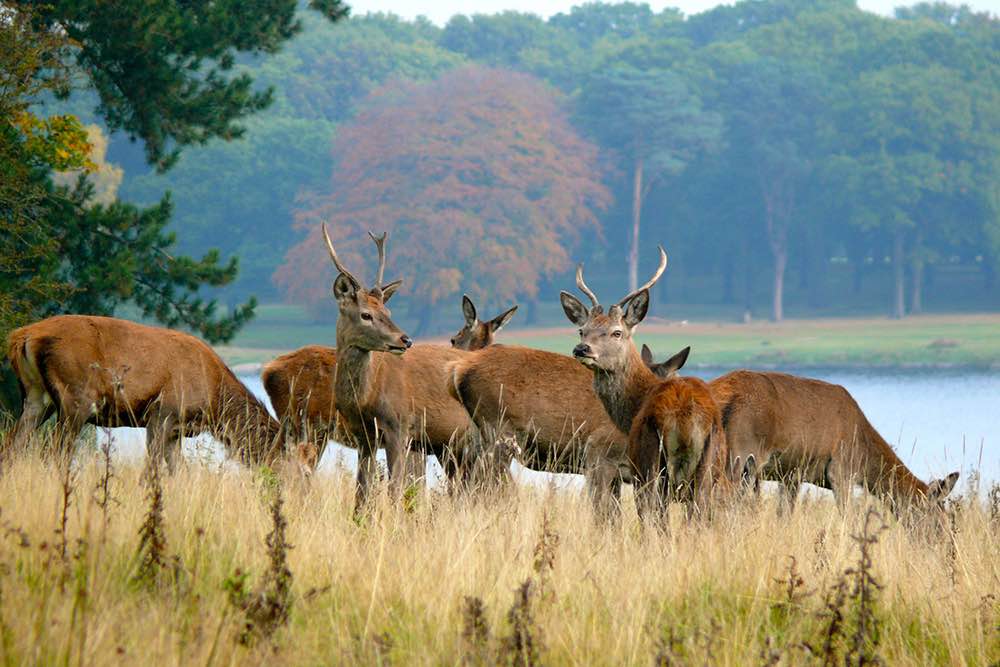 "Tatton Park was created to inspire and enthral. From the idyllic serenity of the Japanese Garden to the bewitching beauty of the designed historic landscape where deer freely wander; from the stunning richness of the superb library, to the flickering candles of the medieval old hall and the smells and sounds of the farm, Tatton sparkles with many treasures. Pleasure, curiosity and innovation fuelled the past, inspire the present and fire the future."
The bottom line is that all initiatives have to be reconcilable with Tatton's brand identity. "Any programmes that we consider have to fit with the 'spirt of place'. We don't like doing anything that is going to jar with what Tatton stands for. That's really important to us."
Images courtesy of Tatton Park.