Antenna International, creator of audio tours, mobile apps, multimedia guides and more for the museum and cultural sector, is currently offering its virtual tour app for free.
Antenna International is pleased to announce that it is currently offering its Progressive Web App for free in response to the coronavirus pandemic. This allows museums to offer virtual tours to their visitors, helping them to engage with their audience even while closed.
The company is offering to turn existing digital content, such as YouTube videos, images and audio files, into a virtual tour using its Progressive Web App (PWA).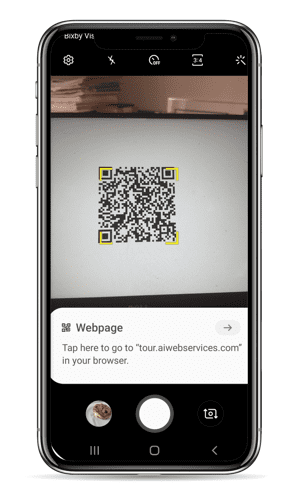 Virtual tours
The PWA is different from a traditional app, as it does not need to be installed and doesn't even require any storage space on visitor's devices. It is quick to load, does not require downloads and is free of the hassle of going through an App store.
Some museums already using this system include Edinburgh Castle, Chatsworth House in Derbyshire and Liverpool's The Beatles Story. Antenna International is offering the service free during the period of closure, and will simply transfer existing material.
The PWA is easy to use. Museums send out a QR code or URL, which visitors simply scan or click using their mobile device to access the tour. It includes useful and simple to navigate features such as full-screen images and video, search function and thumbnail previews.
Audience engagement
It is important for museums to engage with their visitors even while the doors are closed due to the pandemic. Museums around the world are finding that virtual tours of their collections are an effective way to do this.
Elsewhere, museum staff have been entertaining and educating visitors through their social media channels, using hashtags such as #MuseumAtHome and #CuratorBattle.
To find out more about Antenna International's offer, email Laura Szuca here.