Apple Corps Ltd, Tate Liverpool and National Museums Liverpool have announced an immersive presentation of The Beatles' Sgt Pepper's Lonely Hearts Club Band in Liverpool over Christmas.
The remixed version of Sgt Pepper's Lonely Hearts Club Band will be played in Dolby Atmos, an immersive sound environment that feels like the band are performing live.
Sgt Pepper's Lonely Hearts Club Band: The Immersive Experience, which runs from December 19 to January 9, is taking place at the Albert Dock's Dr Martin Luther King Jr Building.
Sgt Pepper's Lonely Hearts Club Band in Dolby Atmos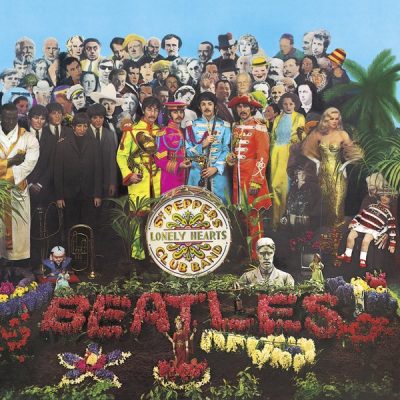 The remix was created from the original tapes by Giles Martin, son of The Beatles producer George Martin.
"Sgt Pepper's Lonely Hearts Club Band is one of the most important and ground-breaking albums of all time," said Martin. "In many ways it changed how records could be made.
"The Beatles stopped just simply making music and started painting pictures with sounds that hadn't been heard before.
"Experiencing this Dolby Atmos mix allows us to fall into the record and to totally immerse ourselves in the fantastical world that was so beautifully created at Abbey Road Studios over 50 years ago."
The free sound experience is a worldwide first, and will transport listeners to Abbey Road. According to National Museums Liverpool, online tickets are now sold out.
"Listening to this special mix is like hearing something familiar for the first time," said Helen Legg, director of Tate Liverpool.
"It sounds so fresh, you can hear every element, which just underscores how wildly inventive it was."
Online tickets for Sgt. Pepper's Lonely Hearts Club Band The Immersive Experience are now sold out.

There is still some availability for Liverpool City Region residents to collect tickets in person @World_Museum William Brown St, on proof of address.#SgtPepperLiverpool pic.twitter.com/XdFafbTN50

— NationalMuseumsLpool (@NML_Muse) December 2, 2019
"It's fabulous that technology has caught up to allow us to hear, for the first time in such clear detail, the innovation and incredible imagination of the group," added Paul Gallagher, deputy director of Museum of Liverpool.
"The cutting edge sound and the immersive experience will blow visitors away."
Images: Apple Corps Ltd