The British Museum has announced a major exhibition on the Arctic, with visitors learning about "extreme weather" and climate change. 'Arctic: culture and climate' will include almost 300 objects.
Opening in May 2020, the Citi exhibition, called 'Arctic: culture and climate', is the first major exhibition on the history and people of the Arctic.
"Through the generosity of indigenous Arctic people and Arctic scholars, this exhibition weaves together compelling stories, objects and landscapes of the Circumpolar North, at a time when the Arctic is changing before our very eyes," said Amber Lincoln, a curator at the British Museum.
The British Museum will display close to 300 objects, including artefacts, photographs, and drawings as it highlights the inhabitants of the Arctic.
It will be the largest and most diverse circumpolar collection ever displayed in the UK and includes objects from the British Museum's Arctic collection.
Exploring the inhabitants of the Arctic
Visitors will get a look at an Igloolik winter costume made from wild reindeer fur, as well as a household bag from western Alaska made from tanned salmon skin.
Also on display will be the Inughuit sled made from narwhal and caribou bone and driftwood, and a bronze carved Evenki spirit mask.
Hartwig Fischer, director of the British Museum, described 'Arctic: culture and climate' as "a bold and ambitious exhibition".
"The show directly addresses the essential question of how humans can live with the impacts of extreme weather," he said. "The future and past come together in the present, united by the shared experiences of Arctic peoples."
Contemporary photography of the Arctic landscape and local communities will form part of the immersive exhibition design.
Artefacts, photos, and drawings at British Museum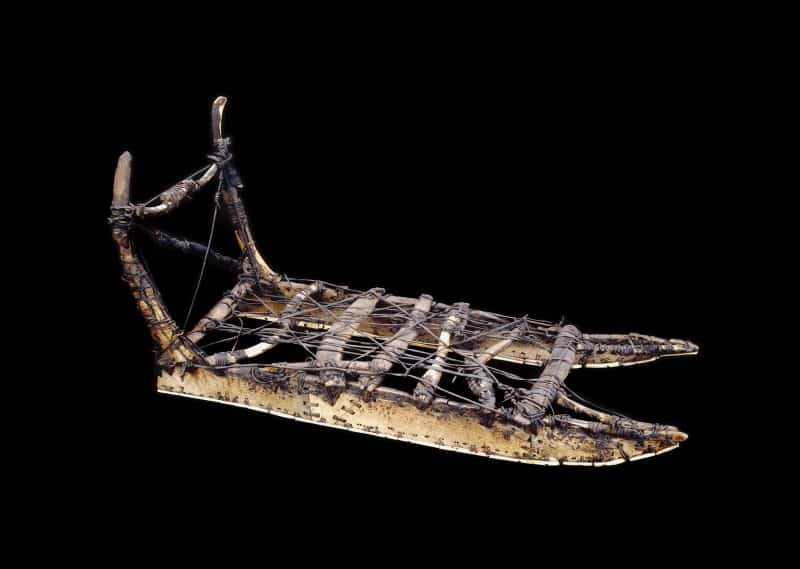 In addition, new artworks have been commissioned for the exhibition, including an installation from art collective Embassy of Imagination.
Amid criticism of its relationship with BP, the British Museum bypassed the oil and gas company as a sponsor for 'Arctic: culture and climate'.
Instead, the exhibition is supported by US investment bank Citi. James Bardrick, Citi country officer, UK, said the attraction "sheds light on the formidable artistic expression and ecological knowledge of the Arctic populations".
"We are committed to financing and facilitating clean energy, infrastructure and technology projects that support environmental solutions and reduce the impacts of climate change, on rich and diverse communities such as those that inhabit the circumpolar Arctic," he added.
In September, the British Museum and Samsung reopened the new Samsung Digital Discovery Centre, which has expanded its 'Virtual Visits' programme.