As more Chinese museums cash in on the growing trend for blind box mystery souvenirs, Henan Museum in Zhengzhou is the latest to find demand for archaeological blind boxes exceeds supply.
The Henan museum in Zhengzhou launched its series of blind boxes on December 4th and had sold out by 5pm. Frustrated buyers lobbied the Weibo microblogging account of the museum, calling for an urgent restock reports CCTN. The new supply sold out in just half an hour. The museum now says fans will have to wait for 10-20 days.
The blind boxes recreate the excitement of an archaeological dig. Until the surrounding earth is carefully chipped off wannabe archaeologists won't know whether they will reveal a pot, a seal or other cultural relics. The Henan boxes come in different sizes with prices starting at around 40 yuan (around $6.15).
When purchasing one of the larger boxes, a Luoyang shovel commonly used in Chinese digs, is included.
Henan Museum is based in Zhengzhou in Henan Province. It was opened in June 1927 and is one of the oldest museums in China. It contains over 130,000 pieces, including prehistoric items and many items from the Shang and Zhou dynasties in particular.
Other Chinese museums profit from blind box craze
The museum is not the first to sell blind boxes with replica relics from Chinese history. The Shaanxi History Museum in Xi'an has released its own series of blind boxes based on bronzes from the Shang and Zhou dynasties.
The Sanxingdui Museum in Sichuan Province started releasing its own blind box models over a year ago. The museum houses around 1,200 artefacts excavated from its site, mainly from the Shu dynasty. It has transformed ceremonial masks and bronze bird idols into 10-cm vinyl figurines and reportedly made $1.4 million from sales last year.
Surprise element of blind boxes appeals to millennials
Blind boxes are part of a growing awareness amongst cultural institutions of the need to appeal to younger audiences, millennials in particular. The appeal lies in the 'surprise' element of a purchase.
Jing Culture & Commerce says the market in blind box sales has increased by 600 percent between 2018 and 2019.
"I'm not surprised Chinese museums are tapping into the blind box trend," says Yilun Zhang, Creative Business Lecturer at Hogeschool Utrecht. "Trendy marketing approaches have been key to their overall strategy in recent years."
He says it's not just blind boxes either: "Such efforts run the gamut from having Chinese influencers write WeChat articles to launching on Douyin, known outside of China as TikTok, to creating cosmetic products with young brands".
Art toys a growing sector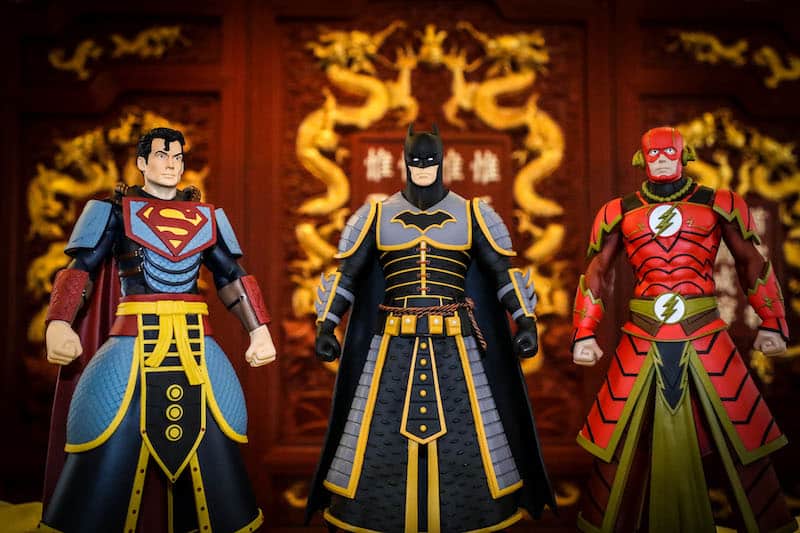 Chinese e-commerce retailer Tmall has ranked "art toys" as one of their top growing sectors. Online sales of art toys have grown exponentially, from 6.3 RMB in 2015 to 20.7 RMB in 2019. Estimates suggest they will continue rising to a projected 76.3 RBM in 2024, according to figures from Chyxx.com.
Steffi Noël of Daxue Consulting, a China marketing research consultancy, says that museums and galleries are well-placed to use their IPs to create collectible adult toys. "It's a great opportunity to make young consumers think about going to museums for entertainment purposes," she says. "Museums follow trends to gain visitors and it's part of a bigger online strategy."
Ancient relics become designer collectables
Collectable figurines have become a large part of the Chinese cultural experience. Beijing's Palace Museum has its own collection of replica figures and mythical animals.
Limited edition models of the Terracotta Warriors have been released by Emperor Qinshihuang's Mausoleum Site Museum in northwest China. The clay warriors have been given a futuristic makeover in silver and purple. On both occasions, the warriors have sold out within minutes on e-commerce site Taobao.
Western museums have also been growing their brands in China. When the British Museum opened its online store on Tmall in July 2018, some items sold out within days.
Header image: People's Daily China Twitter