The Cup Noodles Museum brings the story of instant noodles to life, also commemorating the 'father of instant ramen' Momofuku Ando, founder of Nissin Foods.
Cup Noodles Museum Hong Kong comprises three interactive workshops where visitors can create personalised products, as well as exhibitions and photo opportunities.
Workshops include 'My Cup Noodles Factory', 'Demae Iccho Factory', and 'My Granola Factory', each offering an immersive experience based on Nissin Foods.
Create your own Cup Noodle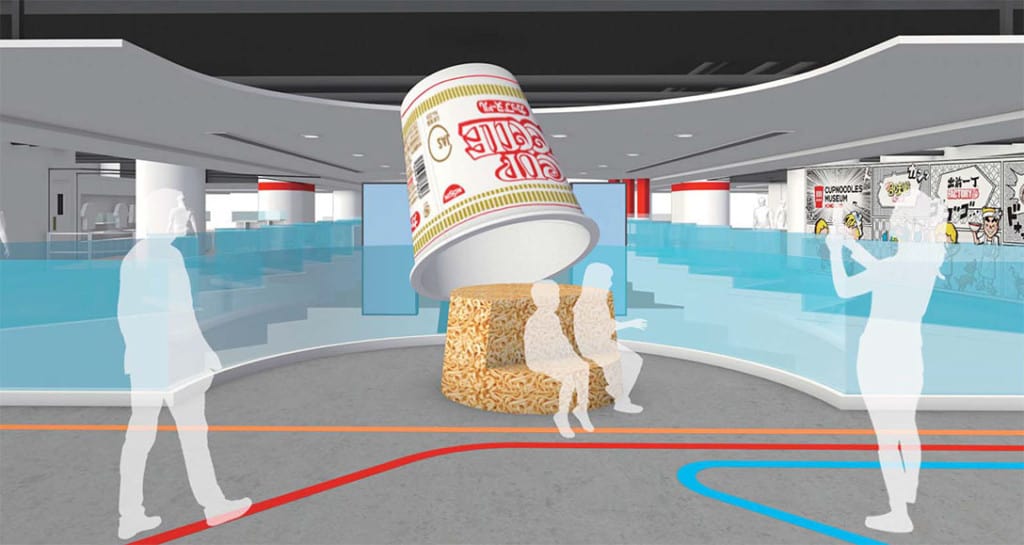 Covering 10,000 square feet, Cup Noodles Museum gives guests the chance to create their own food products and personalised packaging, and includes a gift shop.
"The Cup Noodles Museum aims to share the creative inventions of Nissin Foods, as well as the interesting facts about the development and manufacturing of our food products through the fun interactive journey," said Kiyotaka Ando, CEO of Nissin Foods.
"We hope everyone will be inspired by the spirit of our founder, to be creative, stay curious and push boundaries in order to make a difference in their everyday lives.
"The inventive determination to create foods to serve society remains at the heart of our operation in Nissin Foods," added Ando. "We hope to continue to nurture the next generation through educational and entertaining encounters with food."
Personalised packaging and products
The museum's exhibition hall boasts three photo spots, including a Cup Noodles Wall, an enormous Big Cup, and a display wall of instant noodles, Cup Noodles and Space Ramen.
Nissin Foods already has two locations in Yokohama and Ikeda, Japan. Elsewhere, the Museum of Ice Cream (MOIC) is launching in Singapore in August 2021.
The museum will include 14 multi-sensory installations, such as 'Dragon Playground', 'Banana Jungle', and MOIC's biggest 'Sprinkle Pool' yet.
Images: Nissin Foods