Digital entertainment is not replacing people's need for live entertainment according to a new survey. Two-thirds of American respondents said they would be willing get rid of online entertainment in favour of live.
The study, commissioned by MGM Resorts International is called 'Truth About Entertainment'. It found that 66% of those in the US, and a little more than half in China and Japan, would be willing to get rid of Netflix, Spotify and other forms of online entertainment in order to preserve more opportunities for live experiences.
About 80% in China and 60% in the US said the more time they spent with a screen, the more they craved live entertainment. This was even seen in the millennial demographic with over 80% of respondents in China, 75% in the US. and 57% in Japan saying that the more time they spent getting entertainment through a screen, the more they craved live experiences.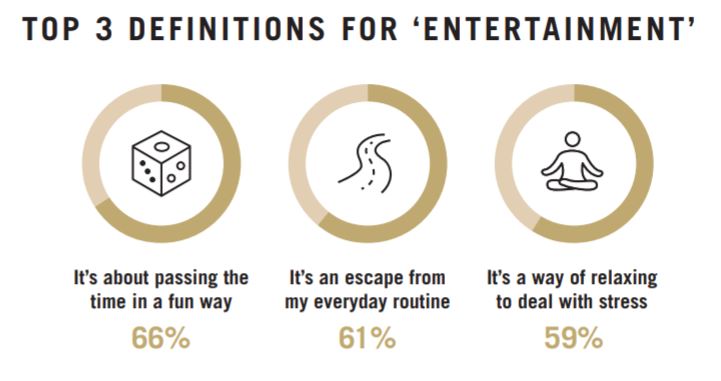 However, despite their interest in experiencing live entertainment, people in all three countries reported they did not attend as much as they desired, for a variety of reasons. More than half of people in China and about 40% each in Japan and the US. said they could not remember the last time they had gone to a live show.
Lilian Tomovich, chief experience and marketing officer for MGM Resorts International, said: "One of the things we discovered, which frankly surprised us, is that the growth of digital content is not replacing people's desire for live entertainment, and is unexpectedly spurring more of a desire for a balanced diet of live and online entertainment experiences."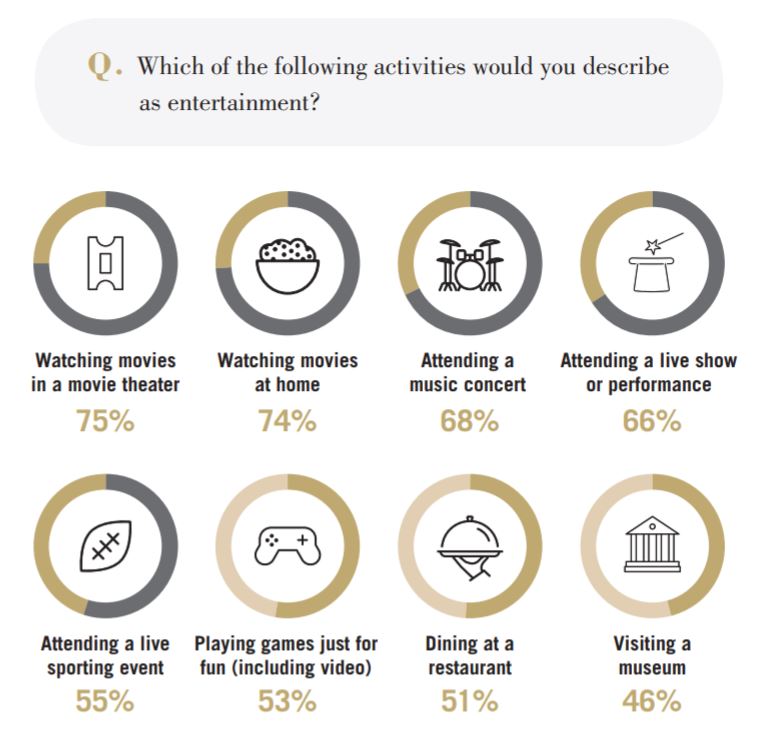 Entertainment is also seen as fundamental to happiness. More than 90% of respondents in the US and China – and 80% in Japan – see entertainment as a fundamental contributor to their health and happiness. Additionally, an equal percentage in each of the three countries reported they could not imagine their lives without their favourite books, music, films, bands and sports.
MGM Resorts' advertising and marketing agency McCann Worldgroup conducted the study via its global intelligence unit, McCann Truth Central. The survey was based on 6,000 respondents, about a third each in China, Japan and the US.