St. Louis-based design firm, PGAV Destinations, has welcomed six new team members to its newly-renovated Downtown studio.
The group brings fresh skillsets to newly-created positions.
"This group of exciting talent comes on the heels of 16 new hires we announced in November of last year," said PGAV Principal and Chair, Mike Konzen. "PGAV's explosive growth in new clients and more ambitious, ground-breaking projects require that we greatly expand our abilities. These new passionate and creative team members are ready to embrace that opportunity."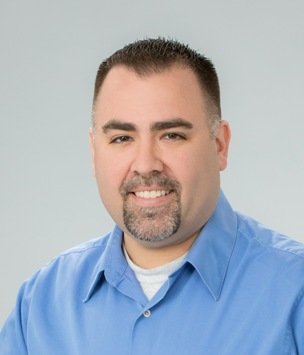 BIM Manager, Matt Halveland, from Florissant, MO, received his Bachelor's Degree in Architecture from the Kansas State University College of Architecture Planning and Design ('03). He has previously worked as Associate Designer, and Project and BIM Manager at LNB Architecture and Interiors.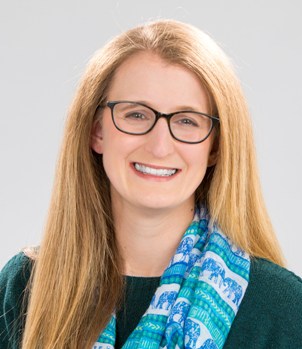 Receptionist and hospitality specialist, Whitney Jones, from St. Louis, MO, received her Bachelor of Science and Arts in Applied Behavioural Science from Fontbonne University ('14). She has previously served as a nanny, in animal management for Ringling Brothers and Barnum and Bailey Circus, and as Interim Elephant Manager at the Elephant Conservation Centre in Nairobi.
Project Architect, Jedd Pellerin, from Manchester, VT, received his Bachelor of Science in Architectural Technology with a minor in Management from Keene State College ('00). He has previously served as a project manager for both The McBride Company and Ridberg+Associates, as well as a Principal Architect for Socius Architects.
Senior Graphic Designer, Kathleen Robert, from St. Louis, MO, received her Bachelor of Fine Arts in Graphic Design from the University of Kansas ('89) and attended Saint Louis University. She has previously served as an adjunct professor at the University of Missouri, as well as art director and graphic designer for both Kiku Obata & Company and Zipatoni.
Visual Storyteller, Matthew Scott, from Chicago, IL, holds his Associates in English and Communication from East-West University ('07). A professional photographer and videographer, he has been working as a freelance cinematographer and sound engineer on countless national and international projects, including the 2016 Presidential Debates, Square-Enix, Yoplait, and more.
Returning designer, P.J. Tamayo, from Orlando, FL, is a graduate of the Savannah College of Art and Design ('02) with a Bachelor of Arts in Sequential Art with minors in both Video and Drawing. He has previously worked at Oracle as Principal Multimedia Specialist, and Creative Manager at Falcon's Treehouse (now Falcon's Creative Group).
PGAV hiring in response to 'explosive growth'
PGAV has recently completed a $3.2m renovation to accommodate its growing team and the exciting needs of its client base.The expanding design firm is currently hiring graphic designers, designers, illustrators, intern architects, architects, and project architects. Find out more, here.
PGAV Destinations is a global leader in the planning and design of unique destinations, renowned for its integrated approach to destination planning. Now entering its sixth decade, the practice has evolved to become an ideal destination-consulting partner, skilled at developing growth-oriented master plans and translating those plans into successful projects.
PGAV Destinations' key clients include industry leaders such as Delaware North Companies, SeaWorld Parks and Entertainment, the Biltmore Companies, Bass Pro Shops, Ameristar Casinos, Universal Studios, The Gettysburg Foundation, the Saint Louis Zoo, and many others. Recent assignments include planning and design at many of the world's "must see" destinations, including the Grand Canyon, Tulsa Zoo, Space Shuttle Atlantis, Chimelong Ocean Kingdom, the Georgia Aquarium, the Hoover Dam, and SeaWorld Adventure Parks.