Digital Projection, a specialist in laser projectors, has revealed more about supporting ETC Onlyview in an ambitious project bringing Pompeii to life at the Grand Palais in Paris.
The Réunion des Musées Nationaux – Grand Palais' immersive Pompeii experience was created in collaboration with the Pompeii Archaeological Park and Gedeon Programmes.
The exhibition, which opened on July 1 and is running until November 2, was created to depict Pompeii before, during and after the eruption of Mount Vesuvius.
Set across 1,200 square metres, it places visitors in a Pompeiian piazza, circa 79 A.D. This area boasts a giant projection screen showing the eruption, before visitors embark on a walk-through street experience with projections and 3D models of period buildings.
Roei Amit, director of digital for Réunion des Musées Nationaux – Grand Palais, said: "One of our methods for this exhibition was to focus on staged projections within an architectural design.
"AV technology is of growing importance in exhibition spaces; having a strong digital component offers us many possibilities, broadens our modes of expressions and ultimately benefits the public and its engagement.
Grand Palais' immersive Pompeii experience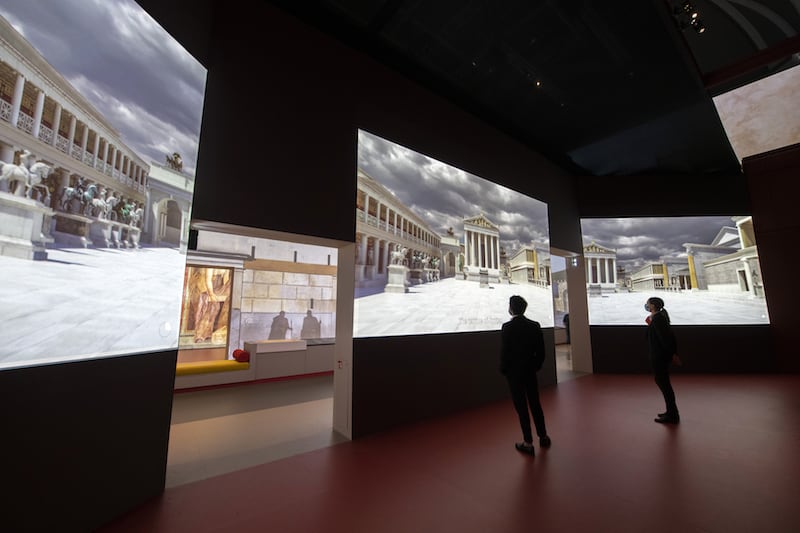 "Visitors enter this gigantic space and face an architectural space of projections. The projection screens give perspective, extending the streets at their ends, and the walls of the street domus serve as a projection support."
Video projection also appears within each domus with 31 4K video projectors, Digital Projection's E-Vision Laser 11000 4K-UHD, installed to support it.
The powerful, single chip DLP projectors boast 10,500 lumens and 4K-UHD resolution. The installation also benefitted from the projectors' flexible MultiAxis orientation. In addition, built-in edge blending allowed for large seamless images, immersing visitors in Pompeii.
Within each domus, visitors learn about Pompeii. Domus I offers a generic presentation of Pompeii with the help of three 4K projectors, each projecting on a purpose-built wall.
Domus II visitors explore the archaeological excavations of Pompeii, thanks to an E-Vision Laser 8500 WUXGA projector paired with an ultra-short 0.57 lens.
Visitors experience Pompeii piazza, circa 79 A.D.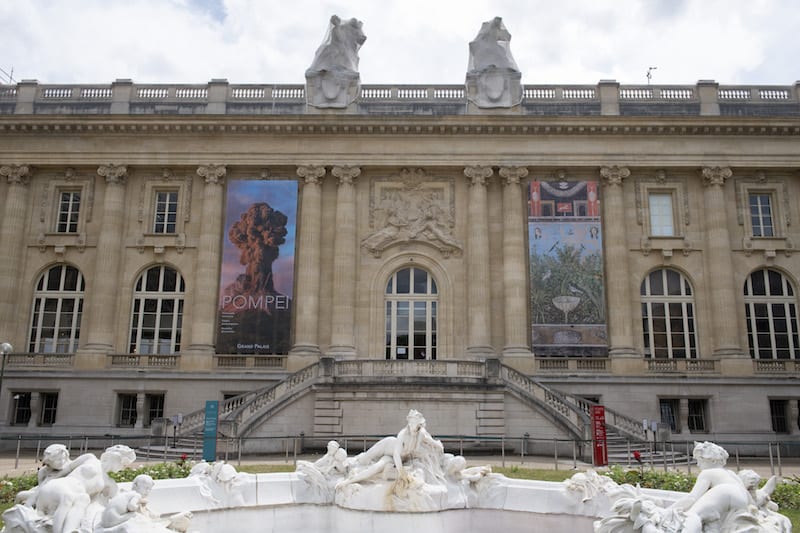 Domus III is home to more artefacts, with two additional 4K projectors describing the excavations. One of these projects images on the floor using another 0.57 ultra-short lens, and the other 4K provides further information on the wall.
Finally, in Domus IV, visitors can enjoy a fresco rendered in the smallest details with six side-rigged Digital Projection boxes.
"We had already worked with the E-Vision laser projectors on previous exhibitions, so we knew that the technical characteristics of this product were exactly what we needed," said an ETC Onlyview spokesperson.
"We required the 4K resolution, but on top of that, the colour renderings and luminosity are perfect for this kind of large-scale image and the multiple choice of optics on this video projector make it adaptable for each projection."
During the street section of the exhibit, projectors show content created by Gedeon Programmes. This depicts life in Pompeii, alongside sounds of the city, which begin to fade as the eruption approaches.
Bringing Pompeii into the modern day
They are replaced with sounds of panic, as the projectors display a grey cloud over all the images of Pompeii. "After a colossal noise, followed by silence, the light returns and we start again on a cycle of 30 minutes," said Stéphane Millière, president of Gedeon Programmes.
"Everyone working on this project did everything in their power to bring Pompeii into the modern day effectively," said the spokesperson. "Digital Projection's assistance was integral throughout the project.
"The chosen projectors worked perfectly for the work required and they also helped train the ETC Onlyview staff on how to use it."
"The quality and performance of the projectors is excellent, and visitors are both impressed and amazed by the immersive dimension of the exhibition made possible by the projectors," added Amit.
Digital Projection previously announced that it had been chosen to provide a projector upgrade for the Kuwait Habitat Museum.