A leader in projection technology, Digital Projection, has brought the story of London's Mail Rail to life at the Postal Museum.
A hidden underground railway, Mail Rail linked the capital's sorting offices for over 75 years.
Now visitors to London's Postal Museum can experience the railway as part of a ground-breaking interactive experience powered by Digital Projection's award-winning projectors.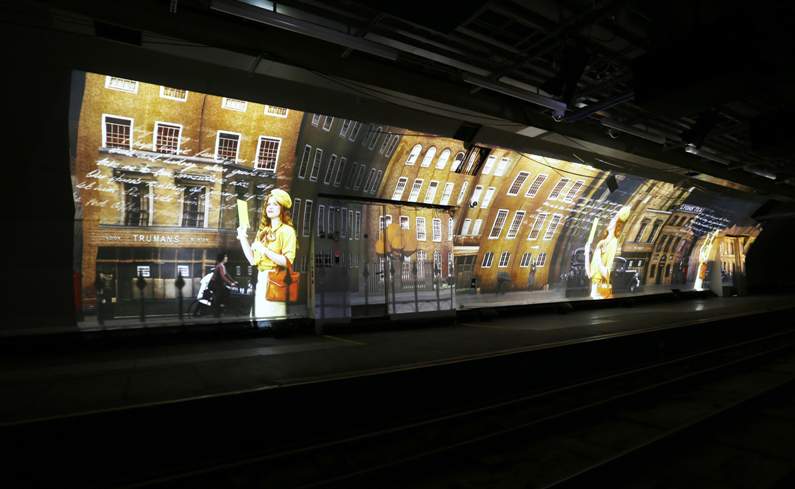 Descending into the former engineering depot of Mail Rail, visitors board a miniature train through the stalactite-filled tunnels and are transported back in time via a fascinating 20-minute audio-visual experience.
Digital Projection came on board thanks to AV integration specialist, DJ Willrich (DJW), who handled the AV hardware requirements for the installation.
"Due to the nature of the attraction, minimizing maintenance was a key factor in the selection of laser projection," notes Josh Miller, Project Director at DJW.
Mail Rail propels visitors deep below Royal Mail's Mount Pleasant sorting office to discover the original and largely unchanged station platforms. Before boarding the train, visitors watch a four-metre-wide projection movie introducing the story of Mail Rail, powered by a Digital Projection E-Vision Laser 8500 projector.
AV hardware critical to success of Mail Rail attraction
Once on board, the Mail Rail whisks guests along the line and back in time to the heydey of the railway. At the first station, visitors are treated to an 18-metre projection which blends archive, motion graphics and character voice performance to create a memorable immersive experience.
Visitors then travel to a second platform, where they follow the journey of three people's letters across London. The 22-m, life-size projection is powered by seven E-Vision Laser 8500 projectors. Warping and blending are managed by a 7th Sense Delta Infinity Server.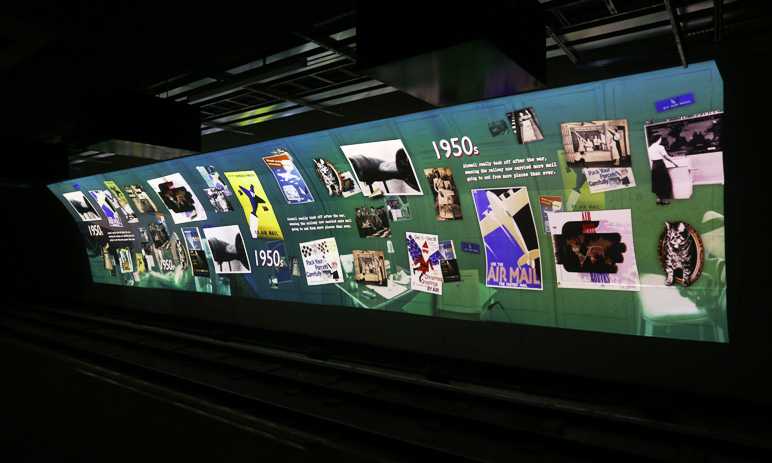 "The AV hardware was critical to the success of this project, providing the backbone to the exhibition and ride experiences," explains Emma Harper, Exhibitions Officer at The Postal Museum.
"Our key aspiration was to connect people through the evolving story of communications past and present, and show that postal heritage is of interest and relevance to everyone. The feedback from visitors has been incredible, with many recognizing the innovative technology contributing to the experience."
"This project really demonstrates just how our innovative technology can be applied in a truly creative way," adds Mark Wadsworth, International Marketing Manager at Digital Projection.