International audio-visual company, Electrosonic, has provided its technical expertise to Washington's brand new Museum of the Bible.
The museum is home to 1,000 objects and artefacts, including papyri, Torah scrolls, medieval manuscripts, and rare printed Bibles. Seven floors of public displays focus on different aspects of the Bible.
Exhibit contractor Maltbie chose Electrosonic to provide the AV and control equipment, installation, programming, commissioning and project management for the second floor displays. This area explores the Bible's impact on world culture and American history.
The 'Bible in America' section features the Great Awakening Theater. Viewers are immersed in the days of colonial Philadelphia where they witness the fervour surrounding the sermons of George Whitefield.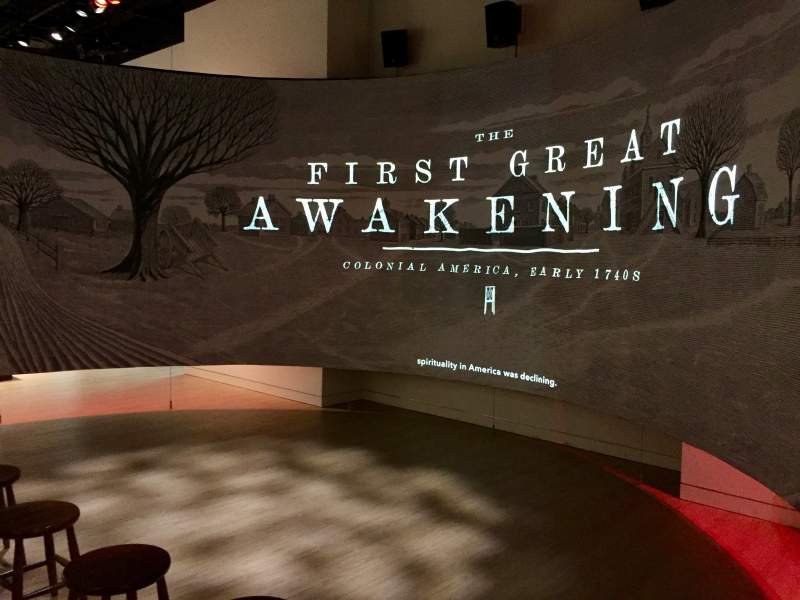 An interactive touchscreen exhibit gives access to a library of gospels and spirituals performed by various artists. Visitors can also take part in a survey via touchscreen kiosks and see the results projected on a curved screen.
Visitors can record a clip about how the Bible has impacted their lives
The 'Bible in the World' area illustrates the book's influence in film, music, literature, fashion and government. Visitors can watch clips from Bible-themed films and theatrical productions. Interactive stations take a look at the relationship between human rights and the Bible. There's also a reconstructed gaol cell featuring interactives about retributive and restorative justice.
Elsewhere, the Bible's continuing presence is reflected in a dynamic feed of global data. Visitors can interact with and search for real-time statistics via a touchscreen. A spectacular panoramic projection presents a 360º time-lapse view of Jerusalem from sunrise to sunset and back to sunrise again.
Visitors eager to share their own experiences can record a clip about how the Bible has impacted their lives via The Joshua Recorder. Clips are subsequently vetted and may even be selected for public viewing on Joshua Player touchscreens mounted on the outside of the recording booth.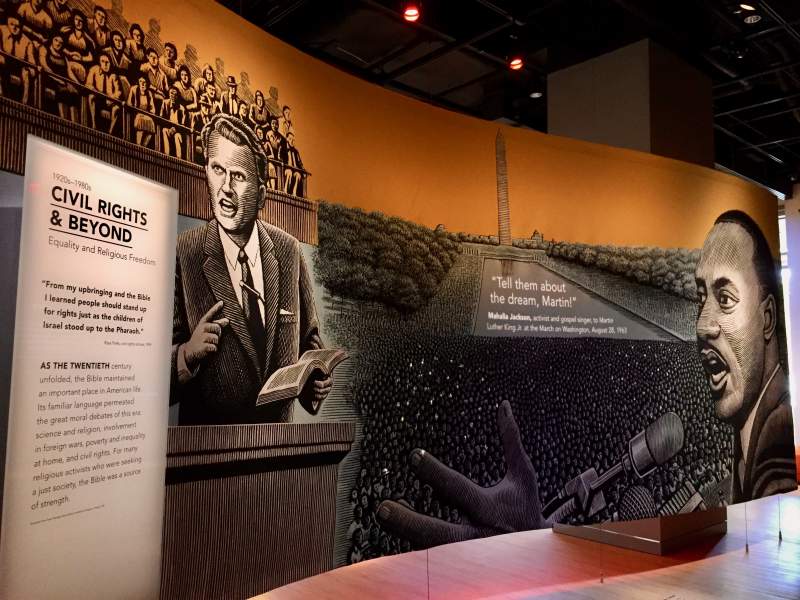 Electrosonic selected equipment from Christie, among others, for the project which features over 40 displays. All of the AV equipment is controlled by Medialon Manager V6 show control software, which also handles scheduled daily startup and shutdown and real-time device status monitoring.