Falcon's Creative Group has been named lead designer and digital media producer for National Geographic's Tomb of Christ: The Church of the Holy Sepulchre Experience at the National Geographic Museum in Washington, D.C.
Originally built in the fourth century, the Tomb of Christ in Jerusalem has a tumultuous history, having been destroyed and rebuilt many times over the centuries. In 2016 it underwent a major restoration, exclusively documented by National Geographic.
"This Church means so much to so many—not just from a religious standpoint, but from historical and political perspectives as well," explains Alan Parente, Creative Director of Exhibitions and Global Experiences at National Geographic. "We wanted to capture every aspect of its importance. Falcon's is helping us achieve that with interactive and immersive technology."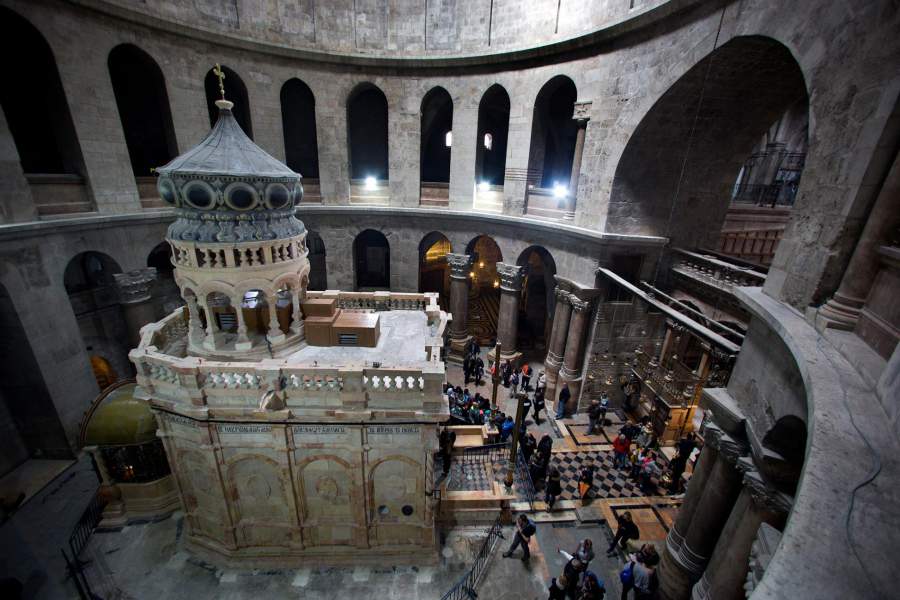 Guests will be transported to Jerusalem
Falcon's Creative Group has been tasked with bringing the story of the tomb and its restoration to life through an immersive 3D experience. Guests will be transported to Jerusalem to discover how National Geographic Explorers are using new technologies including LIDAR, sonar, laser scanning, and thermal imaging to continue to study this important site.
Guests will also take a virtual tour of the Church of the Holy Sepulchre in a standing theatre within the exhibition. The theatre displays 270 degrees of floor-to-ceiling 3D media content.
"Typically, museum exhibits are filled with display cases and TV monitors, but we are producing an experience that will allow guests to feel like they are actually standing in the Church of the Holy Sepulchre," says David Schaefer, Vice President at Falcon's Creative Group.
"The restoration work that National Geographic is documenting at the site of the church is an important milestone in history. We could not be more pleased to help bring that work to life through 3D technology and innovative design."
This is the second time Falcon's Creative Group and National Geographic have worked together. Earlier this year, Falcon's collaborated with SPE Partners to help design National Geographic Encounter: Ocean Odyssey exhibit, which opened in New York City last month.
The 'Tomb of Christ: The Church of the Holy Sepulchre Experience' is slated to open on Nov. 15, 2017 and will run until autumn 2018.
Images courtesy National Geographic. Main image credit: Simon Norfolk.